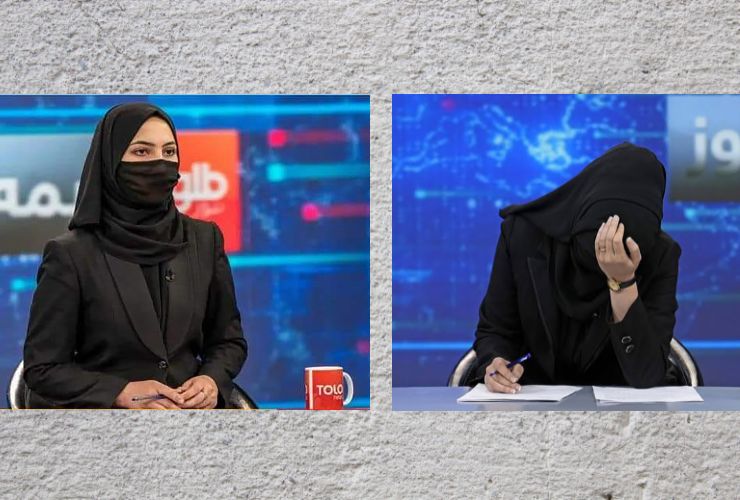 Despite restrictions, diktats and threats, Afghan women journalists continue to work. Guest Post contribution by Afghan journalist A Khan A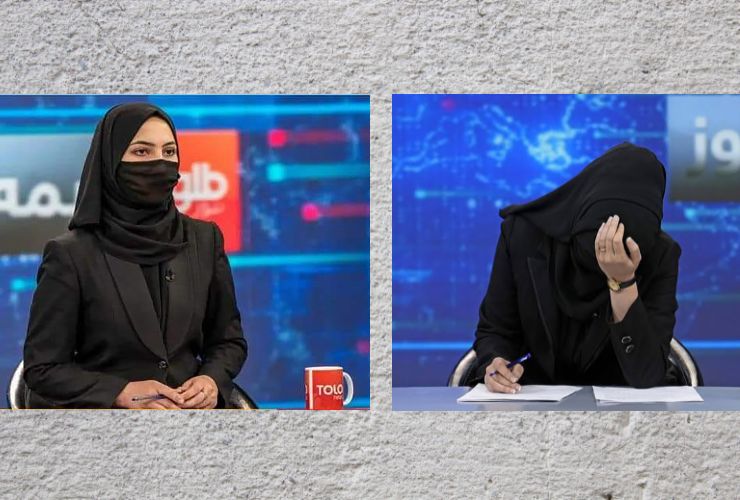 With the Taliban in power in Afghanistan since August 2021, the media has been hit hardest, and a new and painful chapter has begun for women journalists in particular. However, despite severe pressure and physical security concerns, we continue to work. Every journalist is fighting their own brave battle.
My family members tell me to keep my identity a secret and not reveal that I am a reporter. They've even stopped me from using social media because they're worried and don't want me to be harmed by the Taliban. I am very careful while leaving the house and try to travel with a mahram (male member of the family one is not permitted to marry) because being without one attracts the attention of the Taliban.
When the Taliban searched my house, I hid my work documents and appreciation letters because some of the documents displayed the American flag.
Restrictions on women have been rolled out step-by-step — first by closing schools to teenage girls and then segregating boys and girls in universities. It was Initially ordered that the hair of female journalists be covered, citing the Islamic hijab. But more recently, in May 2022, female journalists have been told to cover their faces while making an appearance on screen.
When I first saw the veiled faces on TV, I was so emotional that I even cried. The future of female journalists is unknown. I fear the day when the Taliban will also ban the voices of female journalists on TV and radio.
Media channels have been ordered to reduce the number of female journalists, who are already an endangered species. Several women have since lost their jobs. Women and men in media now sit separated in their workplaces.
A journalist who did not want to be named, said that given the current situation, the day may not be far when the Taliban bans female journalists from working in the media.
"Every morning when I wake up, I'm worried that today might be the last day of my work in office, and then Taliban won't even allow me to work," she said. "When female anchors in the media cover their faces on TV screen, most media outlets lose their viewers; some media outlets lose their financial backers. I'm concerned not only for myself but also for other female journalists. They will lose jobs due to financial problems. Many media outlets are currently facing severe financial crisis," she added.
Some female journalists say that the Taliban have asked for their hand in marriage. The irony being that they have expressed their desire to marry unveiled women. For the sake of personal safety, I do not share my views on the day to day orders of the Taliban.
Meanwhile, an anchor for a TV entertainment show, who did not want to be named, said that in the past she would invite singers, artists and actors to the show. But now they cannot even play music in the background.
Access to information is limited and Taliban officials are reluctant to be interviewed. They have denied any wrongdoing, saying "we want female journalists to work within the Islamic hijab and sharia; we are committed to freedom of expression."
But this is far from the reality of Afghan female journalists.
It is heartening that support for female journalists has also been undisguised. At TOLOnews, Afghanistan's first 24/7 news channel that won the Special Award at the One World Media Awards 2022, male colleagues covered their faces in solidarity with their female colleagues. Such acts of solidarity keep us going.
Related:
Journalists For Afghanistan: An NWMI Fundraiser
Discussion on Journalists for Afghanistan and the crisis in Afghanistan:
NWMI Statement on Women Journalists in Afghanistan
"In their Own Words: Afghan Women Journalists Speak", a report by the International Federation of Journalists and the Network of Women in Media, India, supported by Norsk Journalistlag