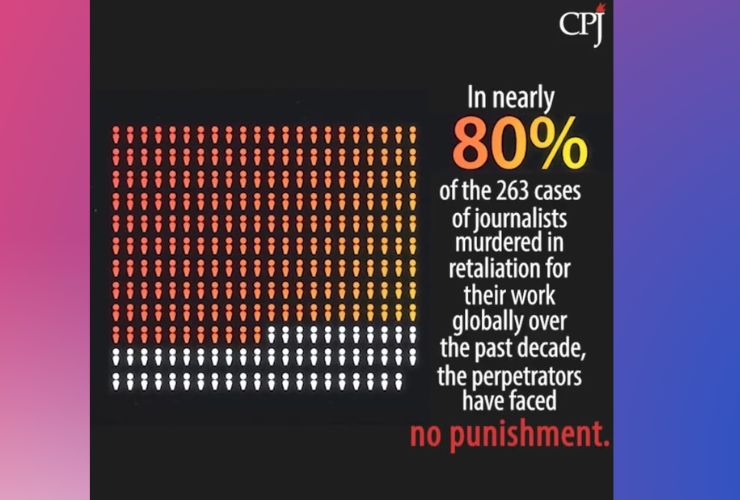 By Editors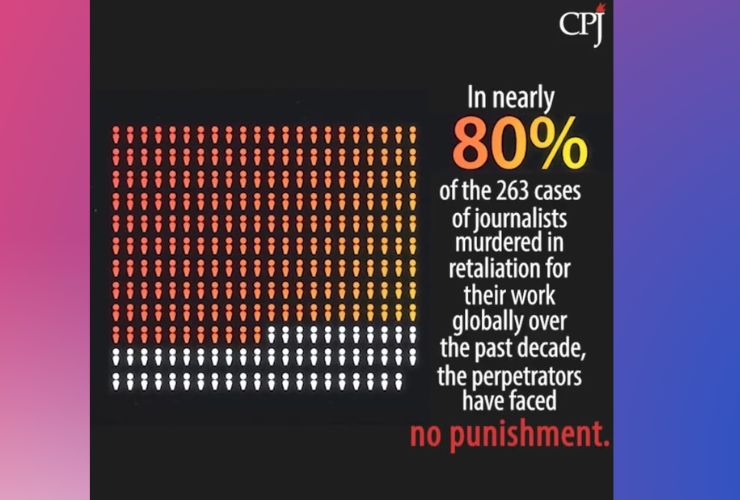 Editors and reporters must undertake a comprehensive risk assessment before reporting assignments, said Colin Pereira, chief strategist on journalist safety, Committee to Protect Journalists (CPJ), at the Journalist Safety Workshop organised by CPJ and the Assam chapter of the Network of Women in Media, India (NWMI). The workshop focused on the physical, mental, legal and digital safety of journalists.
"Reporting from protest locations poses various risks to journalists and in recent years, it has been seen that journalists have been targeted and harassed along sectarian lines. It is imperative that the editors consider this while selecting staff for any particular assignment," said Pereira, highlighting the need for risk assessment. He also highlighted the basic guidelines on physical, digital, and psychological safety resources and tools during coverage, particularly while covering violence. Pereira spoke on how to build a culture of safety in newsrooms and putting together an editorial checklist for safety.
CPJ's India Representative Kunal Majumder gave a presentation on the issues related to safety of journalists included in the 'Trust Law-CPJ Handbook for Journalists on Legal Rights', which will be released soon.   CPJ has collaborated with Thomson Reuters Foundation for this handbook. Drawn up by law firm Shardul Amarchand Mangaldas & Co, it offers an easy reference for journalists on their legal rights and possible remedies when faced with legal challenges in India. Majumder spoke about the online abuse journalists faced, including threats, intimidation, cyberstalking, doxing, impersonation, trolling etc. He explained the process of complaining to the local police, cyber-crime investigation cell and through the national cyber-crime reporting portal.
NWMI Assam coordinator and Press Trust of India journalist Durba Ghosh highlighted the various threats faced by journalists in Assam since the days of insurgency and conflict and how the nature of threats has changed over the past few decades. She pointed out that the workshop on safety of journalists will definitely equip journalists in the state to deal with situations that create hurdles in the discharge of their professional duties.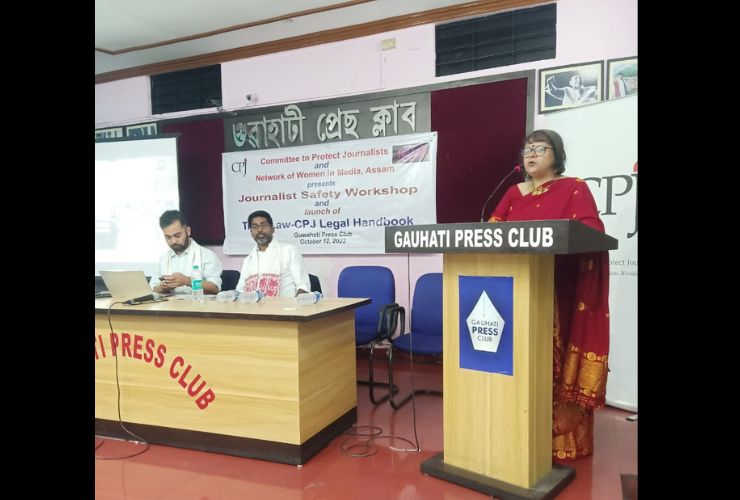 In the interaction moderated by NWMI member and Press Trust of India journalist Sushmita Goswami, several journalists shared their experiences of receiving threats and facing physical and mental abuse.
Asom Bani editor Dileep Chandan termed the workshop a timely initiative and stressed the need for such meetings at regular intervals.
Monalisa Sarma, who travelled from Kokrajhar for the workshop, narrated the travails of reporting from a conflict-torn area for decades, while Guwahati-based journalist Banajit Thakuria of Asomiya Pratidin recalled the harassment at the hands of a mob and later at the police station while covering an event in the capital city recently.
Samim Sultana Ahmed (Dainik Agradoot) and independent journalists Kasturi Das, Sanskrita Bharadwaj and Chandrani Sinha were among other journalists who shared their experiences of reporting from different areas on diverse issues over the years.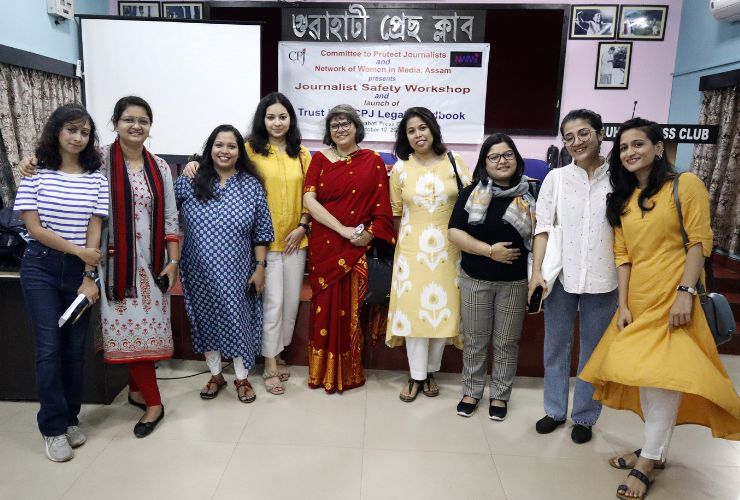 The workshop, held at the Gauhati Press Club on 12 October 2022, was attended by around 50 media persons. Among other journalists present at the workshop were Mukul Kalita, Rahul Karmakar (The Hindu), Utpal Parashar (Hindustan Times), Ratna Bharali Talukdar, Sanjoy Ray (The Assam Tribune), Bidisha Singha (Assam Tribune), Swapna Bezbarua (Asomiya Pratidin), Rubee Das (Dainik Janambhumi), Tora Agarwala (The Indian Express), Rokibuz Zaman (Scroll), Nasreen Habib (Assam Tribune), and independent journalists Sabita Lahkar, Nabarun Guha, Nipa Kakati, Karishma Hasnat.