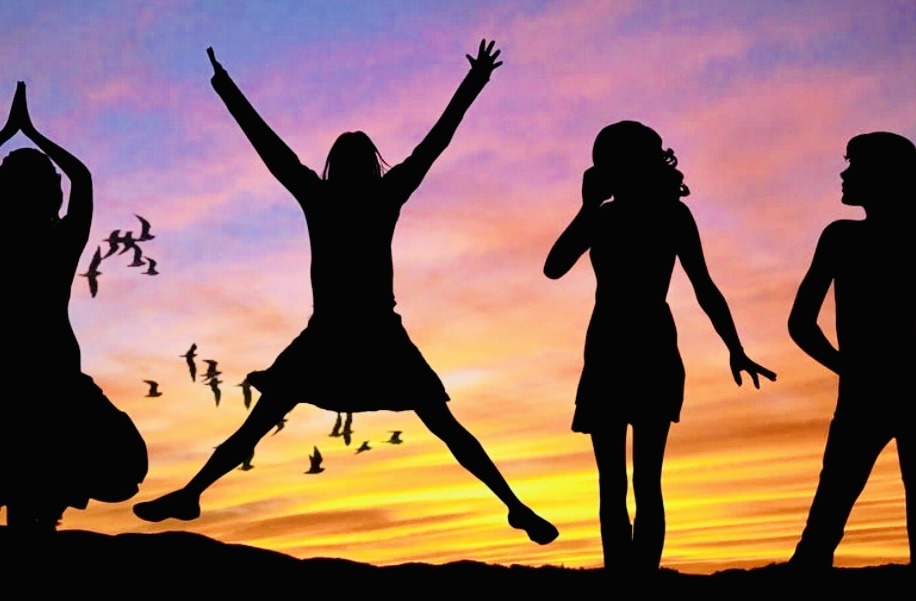 Formless and Fearless: NWMI marches on
By Ammu Joseph and Laxmi Murthy
The Network of Women in Media, India (NWMI) epitomises the 'nirgun' philosophy of the bhakti saints – existing without (nir) material form (gun), but very much a palpable and nirbhay (fearless) presence. Steadily growing, with a membership of over 650 women in media professions in almost all states of the country, the network has evolved into a dynamic and credible forum for women in media in India.
However, it is still very much a work in progress.   As a collective endeavour – informal, decentralised and non-hierarchical, with no secretariat, office-bearers or funds – its evolution and potential impact depends on the participation and contribution of everyone involved. The network strives to fulfil a wide variety of concerns, needs and interests – both personal and professional – as it evolves into an organisation that serves the interests of its members, at one level, and promotes ethics, responsibility and social consciousness within the media, at another.
The NWMI continues to be a vibrant forum for women in media professions to share information and resources, exchange ideas, uphold media standards and ethics, and promote gender equality within the media as well as society. It has emerged as a group that takes strong public positions about journalists' rights and media ethics, while standing alongside women journalists in various struggles for justice – both individual and collective.
Ground up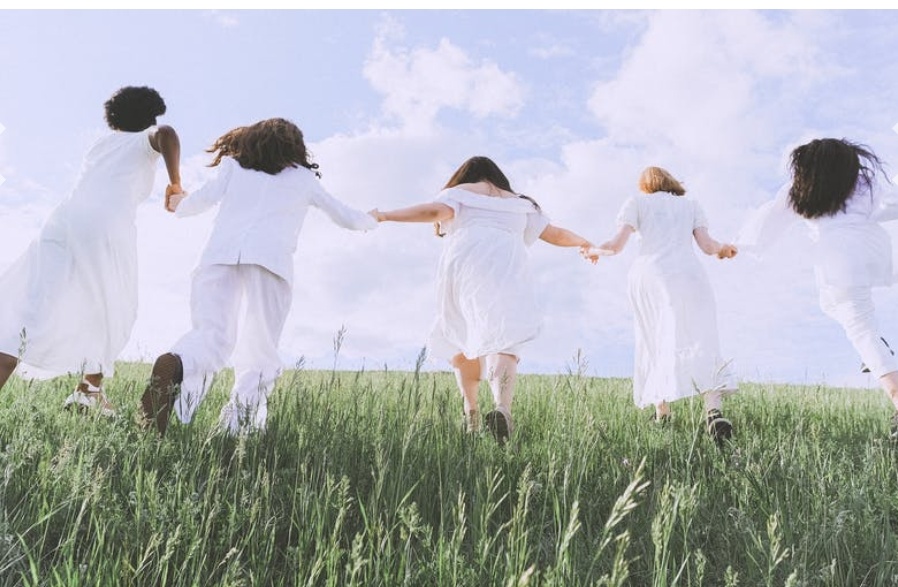 The informal association emerged gradually through a slow, participatory, bottom-up process that built upon earlier initiatives by media women in different parts of India.  In the first phase (2000-2002), three regional workshops were held: in Bangalore (November 2000), Jaipur (March 2001) and Shillong (September 2001). These meetings sought to determine whether or not women journalists across the country wished to come together and, if so, for what purpose and towards what end.  Several local networks came into being as a result of the regional meetings; journalists from Bihar who had attended the Jaipur meeting went back and organised a large state-level meeting of women journalists a few months later. The first national meeting in Delhi brought together over 100 media women from 16 states to discuss a variety of issues relating to gender and the media, as well as to decide on the character and form of the proposed network. The NWMI was collectively conceptualised, unanimously endorsed and formally launched on 30 January 2002.
The network aims to fulfil multiple objectives, both professional and societal, at the national as well as local levels. Apart from its obvious function as a forum for addressing issues related to the media as a workplace, the national and local networks facilitate career advancement through the sharing of valuable information, contacts, tips and leads, as well as mentoring. In a competitive and increasingly cut-throat professional world, the network offers solidarity and support, recognising achievements of fellow members, empathising with those undergoing difficult experiences and helping them overcome obstacles of various kinds. The solidarity the network provides to independent freelance journalists struggling to pitch stories to, negotiate terms with or extract payments from media houses is particularly significant. With the #MeToo revelations of sexual harassment in Indian media workplaces, the past few months have been a period of intense emotional upheaval – for survivors recounting their traumatic experiences, of course, but also for network colleagues providing sympathy and support, and/or reporting on sexual harassment.
 Loose Structure, Firm Ethics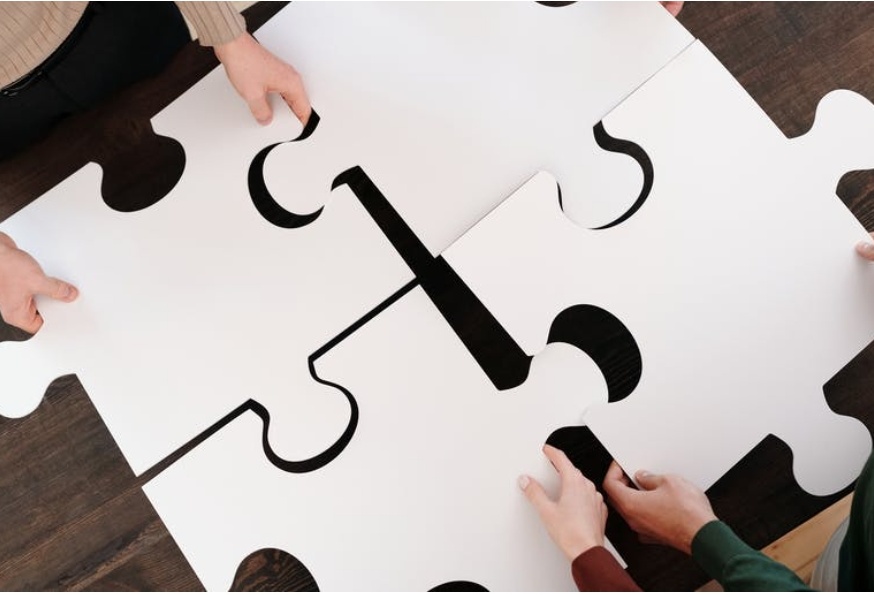 The NWMI is a voluntary, informal, non-hierarchical, participatory collective that has no institutional affiliation, infrastructure or paid staff.  Decision-making has been transparent and largely consensus-based, following extensive deliberation. It was only in 2011, at the 'mini' national meeting in Bangalore, that a 'Working Council' emerged as a means to expedite decision-making, especially over matters that required a quick response, such as issuing statements and sending letters on behalf of the network. The Working Council consists of co-ordinators representating each of the  local chapters, and a few founder members  representing the national network.
Local networks that have emerged in a number of cities, like Ahmedabad, Bangalore, Chennai, Delhi, Hyderabad, Imphal, Mumbai, Kochi, Kolkata, Kozhikode, Pune, Srinagar and Thiruvananthapuram, meet periodically and organise special events such as film screenings, talks, seminars, book launches (especially of members' publications), exhibitions and music performances. It has been understood from the beginning that local networks would be autonomous and free to evolve their own identities, structures and modes of functioning, as well as their own priorities and programmes, while keeping the rest of the network in the loop. Many local groups have their own e-groups and WhatsApp groups.  Through their informal association with the national network, members of local groups have the benefit of being connected to a larger community of colleagues across the country, gaining strength and confidence from each others' knowledge and experiences.  Local groups often bring local issues relating the media/media women to the attention of the national network, suggesting intervention at the national level as well.
Launched in 2003, the NWMI website (www.nwmindia.org) plays a useful role in promoting both professional and personal enrichment;  it also serves as an archive of network history and activities (both local and national).  A national e-group was set up after the annual meeting in Hyderabad in 2005 and has become an active forum for discussions on the media, gender and much else. In 2020 it moved from Yahoo to Google.  The NWMI also on Facebook, Twitter, Instagram and YouTube. A WhatsApp group launched in October 2016 soon became a popular medium for quick and dynamic exchanges of views and opinions.  Having reached the limit of 256 members on WhatsApp, the group shifted over to Telegram, which supports a larger membership. The conversations continue. In addition, the network has established a tradition of annual or, sometimes, bi-annual national meetings where members can meet each other and interact face to face.
The NWMI is almost entirely dependent on members' contributions of time, energy, contacts and even finances. Modest annual subscription fees have been introduced by some city networks to meet local needs. Funds for national meetings are raised by local networks from a variety of sources: corporates, media houses, small businesses, donor agencies, state governments, semi-government media academies, press clubs, journalist unions, as well as individuals (and combinations of these) have provided sponsorship or support of various kinds at various times.
Intense debates have accompanied the choice of funding sources for national meetings and crucial questions are raised for discussion: Will the source attempt to influence the agenda of the meeting? Will it try to determine or impact our stories? What does the donor gain by providing us with funds? Does the donor have a long-term strategy  to influence media discourse? Would  there be a quid pro quo in some form? Would  individual members and their personal or professional ethics be compromised by association with the source? How do we maintain our ethics, credibility and integrity as individuals and as a network? There are no easy answers, but the process of respectful and transparent discussion is greatly valued and encouraged. And there has always been one non-negotiable requirement:  whatever the funding sources may be, they are not allowed to determine the agenda of NWMI meetings, including topics discussed and speakers invited.
National Meetings: Intense and Invigorating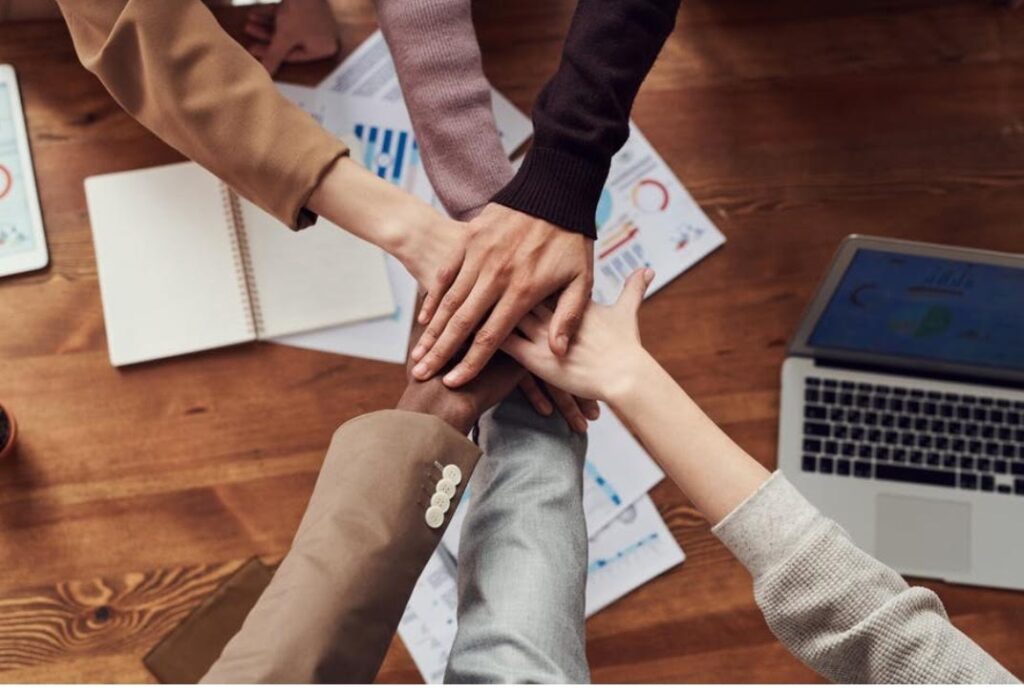 The periodic national-level meetings of the NWMI, held in different parts of the country almost every year since 2002, have become an eagerly anticipated feature of network activity. Each meeting is planned and organised by volunteer members of local networks, who somehow make the time and summon up the energy and enthusiasm to do so in the midst of their own professional work and other preoccupations.  These meetings constitute a unique opportunity for media women – senior journalists and fresh entrants – from across the country, working in different media, in a variety of languages, to meet, get to know each other, and discuss issues of common interest, as well as share lighter moments, let down their hair, dance and sing.  The multiple objectives of these gatherings include: 
Providing a forum for media women from across the country to interact; build relationships and contacts; exchange information, experiences and views relating to the profession and society.
Enhancing the knowledge base and understanding of women in media on a wide range of current events and issues, especially but not only those related to gender and media, with a view to improving awareness among media professionals and, in the process, promoting better media coverage of various subjects.
Strengthening the network and giving it direction so that it can play a proactive role in the effort to ensure that the media continue to function as the Fourth Estate and fulfil their vital role in the promotion of democracy and justice.
Participants pay for their own travel to the meeting venue and also contribute registration fees towards expenses (which are kept to a minimum by using relatively inexpensive facilities for both the meeting and accommodation). Many also volunteer to pay extra fees to facilitate the participation of women working in grassroots community media, or those who live and work in remote areas, conflcit zones, or belong to marginalised communities. Of late these contributions have been somewhat formalised as 'Travel Grants' in order to enable media women from distant places and/or in difficult circumstances to attend national meetings. Local networks often make financial contributions towards the expenses of these meetings – sometimes from their own meagre resources, at other times through voluntary contributions from individual members – as a token of support and solidarity.
Keynote speakers with vast experience in the media arena or on other current topics, are an added attraction of each national meeting.  But increasingly network members themselves are seen as valuable resource persons who greatly enrich discussions by sharing their own varied experiences and perspectives.
NWMI Fellowship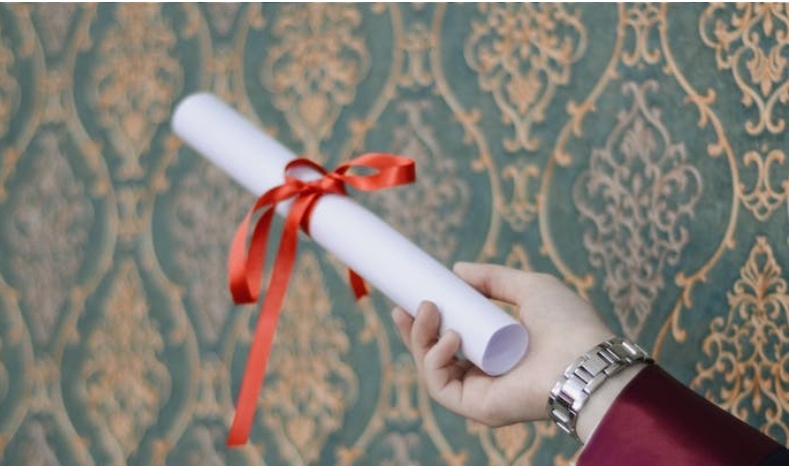 For four years, the network administered the Anupama Jayaraman Memorial Award for young women journalists set up by her family in memory of the promising young journalist whose life was abruptly cut short in 2006. The need to support young women entrants in the profession was fairly clear, but the Award was discontinued due to logistical issues. However, in April 2017, the NWMI was able to institute a fellowship for promising women journalists working in challenging situations, remote areas or conflict zones, often without regular pay or proper equipment. Young women from Adivasi, Dalit and minority communities face immense hardships in trying to be journalists. Many new entrants to the profession do not have access to professional training or mentoring, and several such struggling journalists are even denied the bylines that could help build up their body of work. The NWMI Fellowship seeks to support such deserving women journalists with a modest stipend, equipment and mentoring, as an act of professional solidarity.  The Fellowship has been made possible by voluntary contributions of money and materials from network members. The first recipient of the Fellowship was Jayanti Buruda, a young journalist from Malkangiri in Odisha. The second recipient in 2018 was Ambika Raja, a young reporter in Kozhikode who is a wheelchair user. Srinagar-based independent journalist Marouf Gazi was the third NWMI Fellow (2019), and Telangana-based independent journalist Kavitha Katta received the 2020 Fellowship.
Making a Difference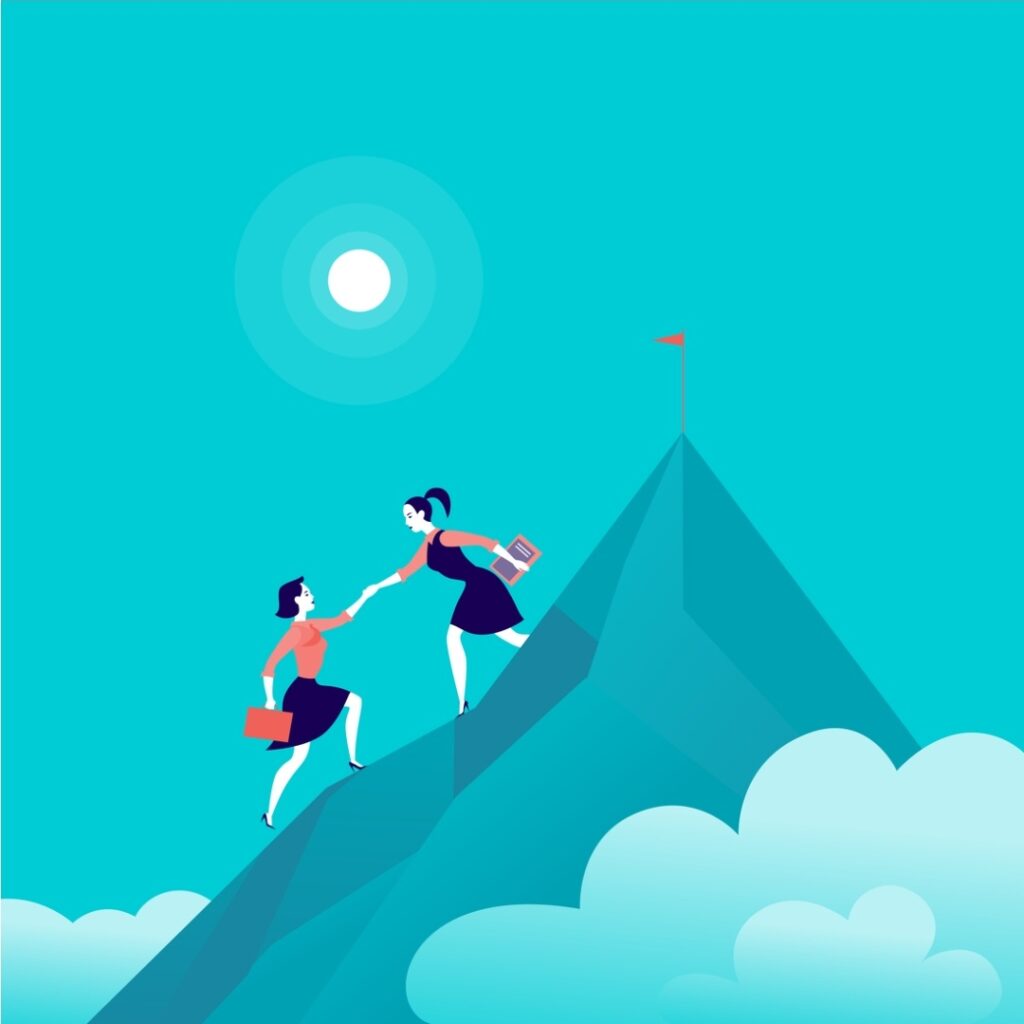 The network helps highlight important issues relating to media standards and ethics, as well as the vital role of the media in society, especially in a developing, democratic and pluralistic country like India. One way in which the NWMI intervenes publicly in affairs relating to the media in general, and the media and women in particular, is through statements issued from time to time on various matters of concern, ranging from questionable media coverage of particular events and issues to instances of professional and sexual harassment in media workplaces, and questions of safety on the job.
Examples of NWMI Interventions:
Combating Sexual Harassment and Online Abuse of Women Journalists:
Statements in support of the #MeToo in Indian Media disclosures, reinforcing past statements on the subject, demanding institutional response and taking stock of who was left out of the narrative (2019)

An online survey was conducted to assess how effectively media houses across India were responding to the issue of sexual harassment at the workplace (2020)

Statement against and critique of the sessions court judgement acquitting journalist Tarun Tejpal, who was charged of rape, unlawful confinement and sexual harassment of a young woman journalist
Statement in support of the #MeToo in Indian Media disclosures, reinforcing past statements on the subject, demanding institutional response and responsibility by media houses – translated into multiple Indian languages (October 2018)
Demanding that The Wire desist from providing a platform to those accused of sexual harassment. (October 2018)
Demanding that former editor and Minister MJ Akbar step down and submit to investigation into charges of sexual harassment against him. (October 2018)
Condemning Tamil Nadu Governor Banwarilal Purohit's misconduct towards journalist Lakshmi Subramanian by patting her on the cheek at a press conference (April 2018)
Condemning growing intolerance and online abuse of women journalists, the NWMI issued statements in solidarity with Rana Ayyub (April 2018); Vidyashree Dharamraj and AR Meyammai of the Covai Post (September 2017), Anna MM Vetticad (August 2017), Dhanya Rajendran and Sandhya Ravishankar (March 2017).
Solidarity and Support
NWMI volunteers monitored TV news channels for women's representation for one month, covering 28 channels in 12 languages and the report on the Study on the Representation of Women in Indian TV News Channels was released on February 1, 2019.

NWMI launched 'Letdown in Lockdown' webinars aiming to provide support to beleaguered colleagues on topics ranging from how to cope in such a situation, legal options available to those affected, freelance opportunities, how independent media companies were affected and how to set up a start up in a difficult environment. (2020)

A study commissioned by UNFPA, Population First and conducted by NWMI members, focused on how the Indian print media addressed gender issues and concerns in its COVID-19 pandemic and lockdown reportage (2021)
Condemning the media trial of human rights activists and lawyers arrested by the Pune police, and questioning the media's unquestioning reproduction of the police version alone. (August 2018)
Statement in support of the Women in Cinema Collective (WCC), Kerala, in their struggle against the continued support provided by the Association of Malayalam Movie Artistes (AMMA) to a sexual harasser. (June 2018)
Condemning the slapping of cases under the Official Secrets Act and abetment to suicide against Quint journalist Poonam Aggarwal (March 2017).
Condemning the murder of Gauri Lankesh in Bangalore and urging speedy investigation to bring the killers to justice. (2 statements in September 2017)
Freedom of Expression and journalists' safety
NWMI expressed concern over the order of the High Court of Meghalaya holding Patricia Mukhim and Shobha Chaudhuri of contempt of its court and imposing a fine of Rs 2 lakh (2019)

NWMI condemned the targeting and harassment of Anuradha Bhasin, editor Kashmir Times, and other journalists in Kashmir. NWMI demanded that the authorities stop harassing and allow journalists to work freely. (2020) 

NWMI stood in solidarity with survivors of sexual harassment and assault to counter the rising trend of powerful men seeking gag orders on the media in sexual assault and harassment cases (2020)
Rejecting the interference of the Sabarimala Karma Samithi on the question of media houses assigning women reporters to cover the Sabarimala story in the wake of the contentious Supreme Court order allowing women of all ages to over prayers at the shrine. (November 2018)
Expressing concern over the order issued by the Ministry of Information and Broadcasting, Government of India, on 4 April 2018 constituting a committee for framing regulations for online media/news portals and online content, which could result in censorship. (April 2018)
Demanding that the FIR against cartoonist Swati Vadlamudi on grounds of "hurting religious sentiments" be immediately withdrawn. NWMI urged law enforcers not to yield to bullying tactics by majoritarian groups that endanger free speech in the country. (April 2018)
Condemning the police attack on journalists by the Assam police on the Assam-Mizoram border, the NWMI said that violence directed at journalists trying to do their legitimate work points to a disregard for media freedom that is essential to the proper functioning of a democracy. (March 2018)
Condemning the police attack of journalists and molestation of a woman photojournalist by the Delhi police. (March 2018)
Condemning the police complaint lodged against Tribune reporter Rachna Khaira by the Unique Identification Authority of India (UIDAI) over her report on the vulnerability of Aadhaar data. (January 2018)
The network has also made submissions on certain important media matters – including safety of journalists in general and women journalists in particular – to the Press Council of India, a self-regulatory body meant to preserve and protect journalistic ethics and standards in the print media.
Promoting a Gender Perspective:
The NWMI conducted a study to analyse gender representation in the electronic media, in particular on talk shows which tend to feature 'manels' with barely any representation of women.
Members of the Mumbai network have been involved in practical efforts such as discussions in newsrooms to improve media coverage of issues such as sexual violence and to encourage the incorporation of a gender perspective into coverage of all events and issues.
Members of the Bangalore network conducted a session with reporters on how to recognise and report on the gender perspective in elections.
'Gender and Media Watch', an NWMI blog examining media coverage of elections from the gender point of view was launched during the general elections of 2014, and has since carried stories highlighting the gender perspective in state elections across the country.
Mobilising Freelance Journalists
Creating an online database of media outlets which commission independent journalists, with contacts of editors, standard rates and tips on how to pitch stories.
Releasing a Charter for the Rights of Independent Journalists.
Democratic debates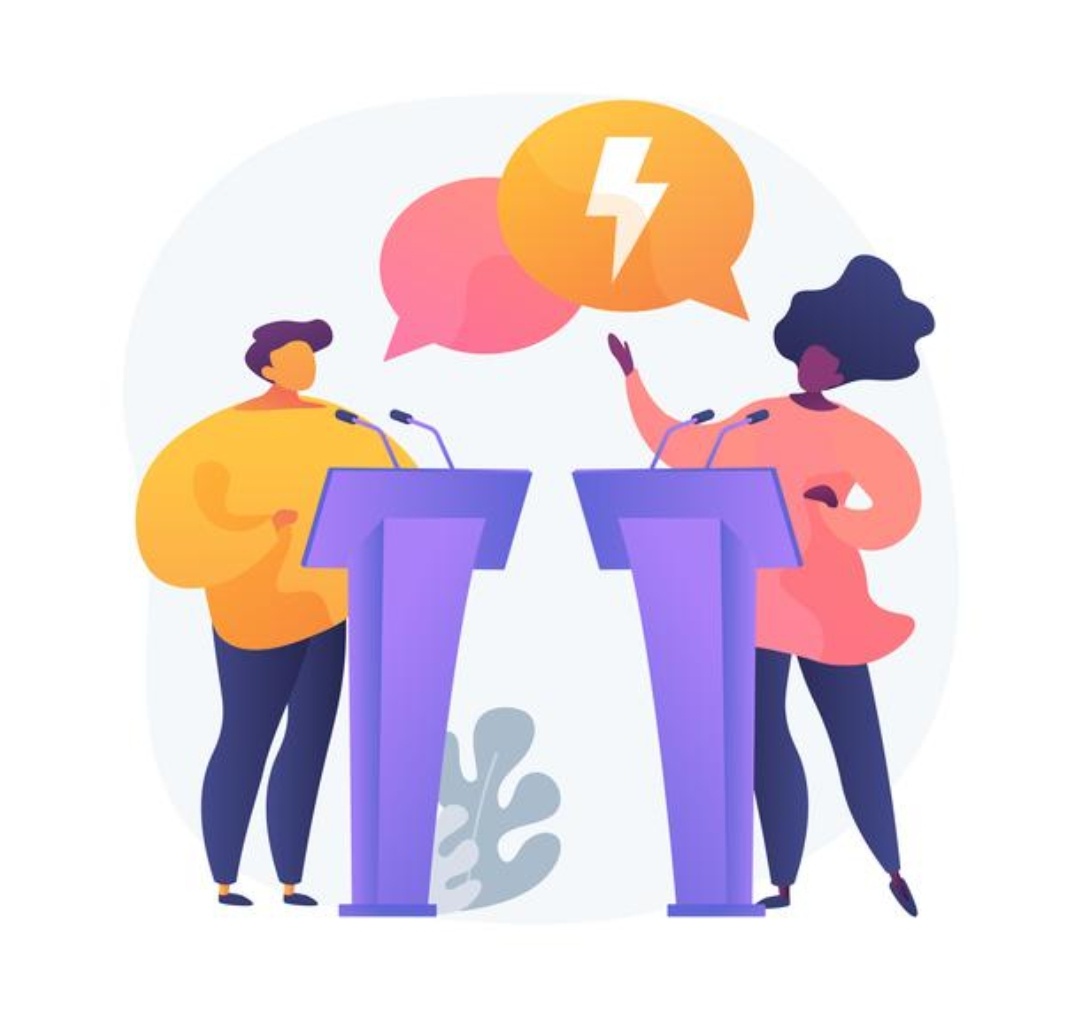 Communication and decision-making within the network has been a challenge, due not only to its nature as a decentralised collective but also to differences in age, experience, background, language and region. While constant efforts are made to reduce disparities and ensure a voice to all members, inevitable hierarchies can sometimes impede smooth functioning. Sharp differences in views, particularly over intensely personal and emotive issues such as sexual harassment, especially in the wake of recent #MeToo disclosures of sexual harassment in the Indian media, have thrown up moments of serious reflection and debate, sometimes causing schisms in the group. However, the commitment to continue discussing several points of view and making space for diverse opinions and experiences has helped the network not just survive, but flourish.