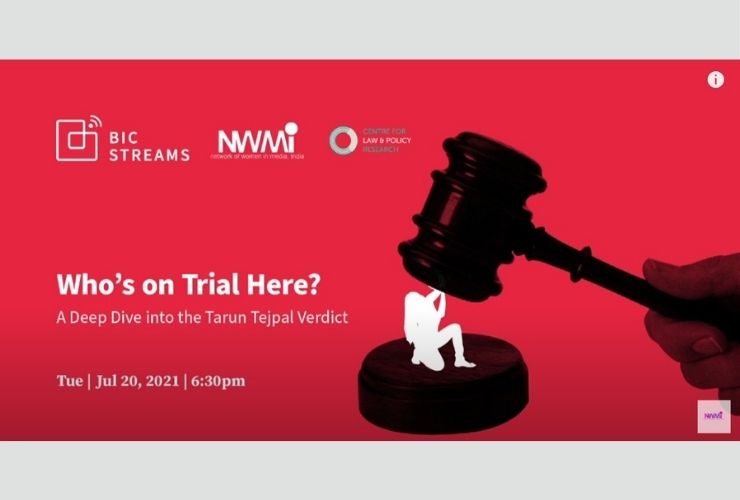 The Network of Women in Media, India in collaboration with the Bangalore International Centre and the Centre for Law & Policy Research hosted the webinar, 'Who's on Trial Here? A Deep Dive into the Tarun Tejpal Verdict' on July 20, 2021.
It featured NWMI members Laxmi Murthy and Anna Vetticad, and Senior Advocate & Co-Founder, CLPR, Jayna Kothari, Associate Professor, Jindal Global Law School, Jhuma Sen, and Vakasha Sachdev, Associate Editor (Legal), The Quint.
The session included highlights of a detailed critique of the judgement by the NWMI. The discussion examined issues of consent, trial processes, data privacy, and also the enduring, ubiquitous gender-based rights violations in newsrooms and other workplaces which have not yet evolved adequate institutional redress. It also examined how media coverage of such cases can and should avoid pitfalls such as the manipulation of information by powerful accused.