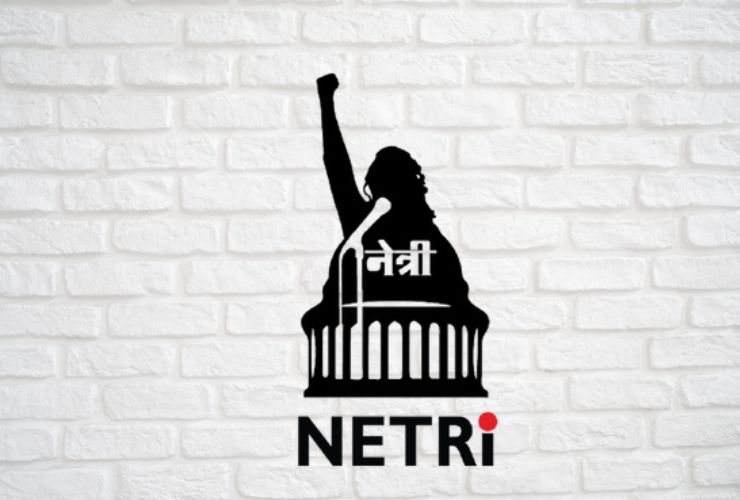 By Sweta Singh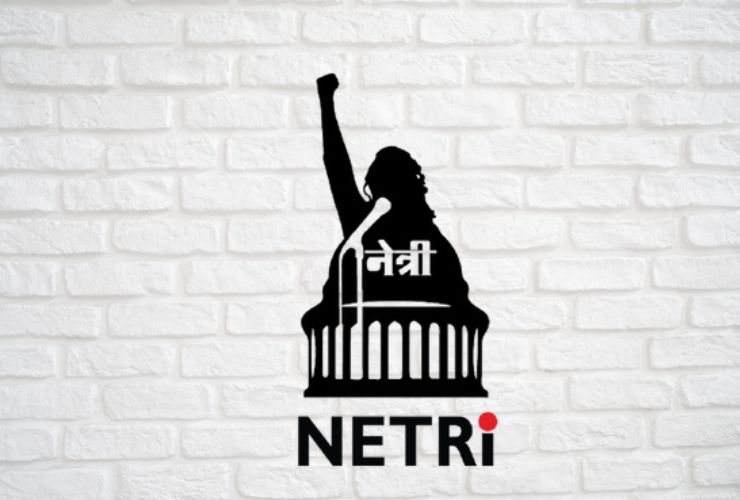 International Women's Day (IWD) is around the corner and all the customary manels that routinely discuss politics and policies in India will no doubt soon begin to remember that women and other excluded genders need to be made visible – at least until the celebrations slow down soon after March 8. 
Legislative Assembly elections are currently underway in three states of the north-eastern region, a large part of the country that is still generally ignored by the so-called mainland, including the "mainstream" media. Since the many state elections scheduled this year are being seen as a warm up to the 2024 general (national) elections, there is additional interest in them at this point. 
The issue of women continuing to be missing in politics – and consequently in policies as well – will remain relevant long after the market-driven celebration of 'women having arrived' on and around IWD has faded from memory.  So the recent NETRI Summit in New Delhi (3 February 2023), organised by NETRI Foundation to raise concerns around women's representation in politics was well-timed. 
Will the ongoing and upcoming elections pave the way for more critical conversations about the poor representation of women in state and national politics? Unlikely, because women and marginalised groups are so under-represented at all levels of politics and governance that the issue is almost forgotten much of the time. This is despite the fact that in a representational democracy, where citizens vote to elect representatives to create laws and formulate policies on their behalf, it is important for all sections of society to be adequately, if not proportionately, represented.
Nevertheless, a quick scan of recent headlines indicates some interest in the political participation of women at the grassroots, state, and national levels:
'Tripura final turnout rises to 90%; women vote share higher than men'
'Hoping to make history in Nagaland are four women candidates'
'Matrilineal but still patriarchal: Meghalaya women yearn for control in politics'
Amidst such headlines suggesting that women are active participants in politics, the question posed to various panelists during the summit by Kanksshi Agarwal, founder of NETRI, still remains: why do so few women and members of various marginalised communities enter politics in India?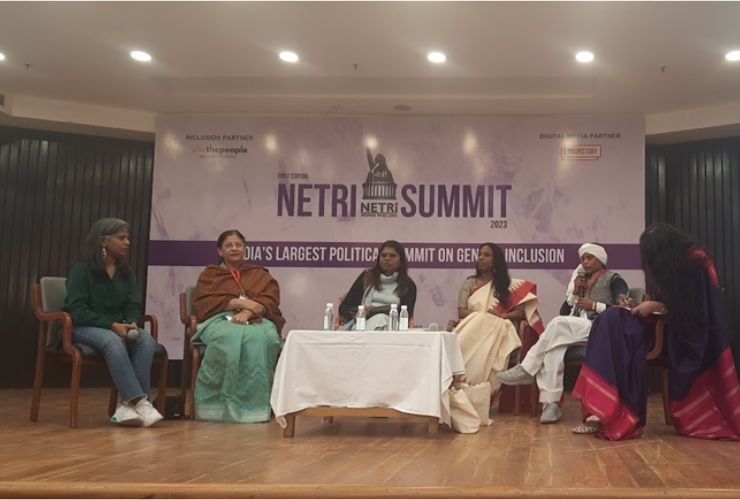 Public space as a dominant male space
Could there be a relationship between the lack of public toilets for women in India and their absence in politics? Apparently even something that appears unrelated to the issue could well be a deciding factor in women's participation in public life. Just as non-existent toilets have been cited in several reports as an important reason for girls dropping out of school, many women hesitate to participate in political activities because it often means being out in public spaces and not having access to toilets. 
Navigating spaces designed for men that do not cater to women's needs can be difficult. Some panelists at the summit said they avoid drinking water during long political campaigns because of the fear that they may not be able to find a toilet anywhere along the way. The paucity of toilets is a gender issue that adversely affects women and girls, and has evidently contributed to keeping women out of politics, especially at the grassroots level, but it remains an insignificant concern for India's governing elites. Unless public spaces and political spaces such as panchayat offices and legislative buildings are planned to cater to diverse genders, politics may well continue to be a macho affair. 
In India, where essential facilities and services have always been planned from a predominantly patriarchal perspective, gender equity is difficult to achieve. At the summit Reena Gupta, spokesperson for the Aam Aadmi Party (AAP), stated that the priority given by the Delhi government to making local schools gender-friendly has helped them achieve good results in girls' educational performance. She said the importance of such initiatives occurred to her when she saw how public spaces were more accessible to all outside India. As a woman with the opportunity to advise the government, she decided to help change the situation by addressing the needs of women and girls in schools and public spaces, and trying to make such places more accessible and less discriminatory.
Can  digital technology be a game changer?
Women frequently lack information about democratic rights, property rights, political choices and consequences, and many other important issues. This fact brings to the fore the need to change conversations and make information more accessible, especially in this age of digital democracy. Speakers at the summit stressed that it is pivotal for technology to be employed in the effort to increase the participation of women in politics. According to Sairee Chahal, founder of Shethepeople, most women are oblivious through much of their lives of their potential role as change makers;  technology, in conjunction with a supportive collective, can serve as a strong motivator. Transformation has taken place whenever women have gathered together and proclaimed their rights. 
Supriya Srinate, spokesperson and social media chairperson of the Congress party, emphasised the need to connect with the youth for political communication. She pointed out that digital platforms like YouTube and Instagram are quite popular among youngsters, even in the interior parts of the country. Of course, clarity of purpose and basic awareness of how to conduct constructive conversations with the public, especially young people, are important factors to keep in mind. 
Power negotiation and pathways to politics
Shiv Sena spokesperson Priyanka Chaturvedi, who founded Pratham Ti to support young women in politics, said that her own personal experiences of being verbally attacked and viewed as unfit for politics prompted her to initiate the fellowship programme for young women interested in politics as a career. She believes women's participation in politics is urgently needed in order to realise the idea of India. 
Affirmative action through reservation
Dr. T Sumathy, a Member of Parliament (MP) representing the Dravida Munnetra Kazhagam  (DMK), questioned the dismal statistics on the number of female members of the Lok Sabha, which only increased from 28 to 74 in the last 76 years of independence. At less than 15 per cent, this is not representative of India's female population, she said; the global average for women parliamentarians is also low but close to 25 per cent. 
According to her, the only way to boost the count is to pass the long-pending Women's Reservation Bill, which would reserve 33 per cent (one third) of seats in Parliament and Legislative Assemblies for women. She stressed that it is crucial for patriarchal political leaders to understand that it is women's right to be properly represented in legislative bodies and for women interested in electoral politics to get a fair chance to stand for elections. In her opinion reservation for women needs to be increased to 50% of the total seats at all levels. 
Women's career aspirations are visible in the present-day world as more and more women choose to work in diverse fields, to be single or marry later, to not have children or delay parenthood, and to have a diverse set of friends. Both men and women are equally interested in politics even if women are still less likely than men to join public protests and may find it difficult to overcome structural forces such as those of caste and religion in order to fight for women's rights. 
The very fact that over the past few years the turnout of women voters has actually been higher than that of men in a majority of  state elections indicates their growing interest in politics. During the five state elections held in 2022 the proportion of women voters who turned out to vote (70.42 per cent) was higher than that of the men (68.78 per cent), with Uttarakhand and Goa primarily responsible for the higher count of female voters.  In the recent state election in Tripura, the female voter turnout was over 3 per cent higher than the male turnout. 
It is clear that the situation will improve if political parties are committed to representative democracy and make sincere efforts to increase the diversity of elected representatives at all levels of government. If they nurture, train and mentor interested persons from poorly represented sections of the population, including women, if they encourage them to play active roles within the party, including at decision-making levels, if they field them as election candidates and ensure that first-timers have all the support they need to campaign for votes, they will not have the shortage of "winnable" female candidates that they now often use as an excuse for the current paucity.
It is important to note that, currently, even political parties that frequently claim to support women's reservation do not ensure the equal participation of women in party affairs by instituting  intra-party reservation for women. This was articulated by Tara Krishnaswamy, co-founder of Shakti – Political Power to Women and Citizens for Bengaluru, who emphasised that the unstinting support of women 'co-conspirators' has been the most inspiring force and this strengthening of support for women in politics is the way forward to fight injustice. 
Vikramaditya Sahai, Guest Faculty at Ambedkar University, said the language of politics needs to change from being disparaging about trans persons. They said trans people are tired of waiting and it is important for politics to become more inclusive, recognising them not merely as voters but also as elected representatives. 
According to Grace Banu, Dalit and trans rights activist, her community of trans people, who currently have little choice but to beg and do sex work, wants to be treated as fellow humans in a peaceful society. The absence of political voices representing trans persons is one of the reasons why violence against them has become so common, she said. 
The participating students said they wanted the country to have politicians who do not manipulate the media and who are ready to address their problems because it is necessary to do so, not just to earn their votes. 
Asked what kind of a society they envisioned, both panelists and organisers at the summit offered an idealistic vision, as did the participating students. Fauzia Khan, MP representing the Nationalist Congress Party (NCP) and the first Muslim woman minister in the government of Maharashtra, stated that trying to envision a just and happy society is worthwhile, and we should all strive to build one.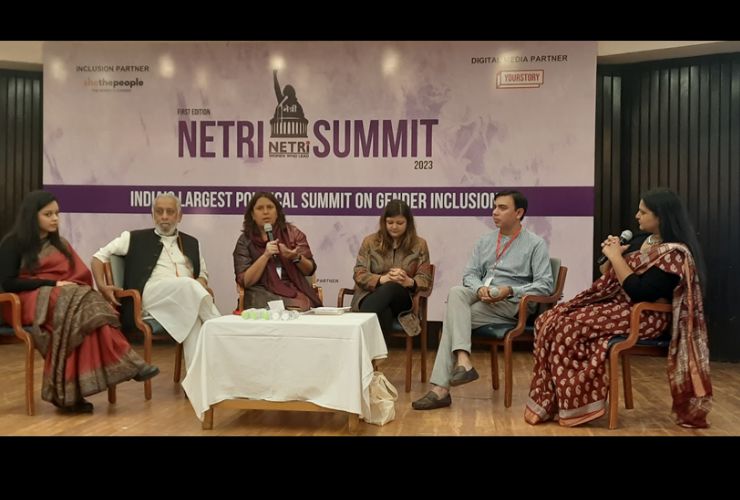 Expectations from politicians
Talking about the criminal justice system at the summit, Manjari Jaruhar, one of the first five women to join the Indian Police Service (IPS) and the first from Bihar, revealed that she suffered opposition at all levels in her effort to join the police force: from her family, at the police academy and even after she joined the service. Her struggles are documented in her recently released book Madam Sir. She shared one of her first career experiences: after she was posted in Bihta, in Bihar's Danapur, she saw a woman sitting in the thana (station) for a long time with no one paying attention to her. When the new police officer enquired about her, she was told by the staff that the woman had arrived at 6 am to register a complaint about her son being kidnapped and killed but the complaint could not be recorded because there was no paper in the police station! 
This kind of indifferent response from the police would not be imaginable for a male complainant. The expectation from all systems and services that constitute governance, including the political system, is responsiveness and sensitivity to the needs of women and other marginalised communities, including trans persons. One can only hope that such a change in attitude and behaviour will be evident in the forthcoming elections, especially the general elections of 2024.
Related readings:
"Why women in politics can make a difference"
Decline in women representation in north-east state assemblies