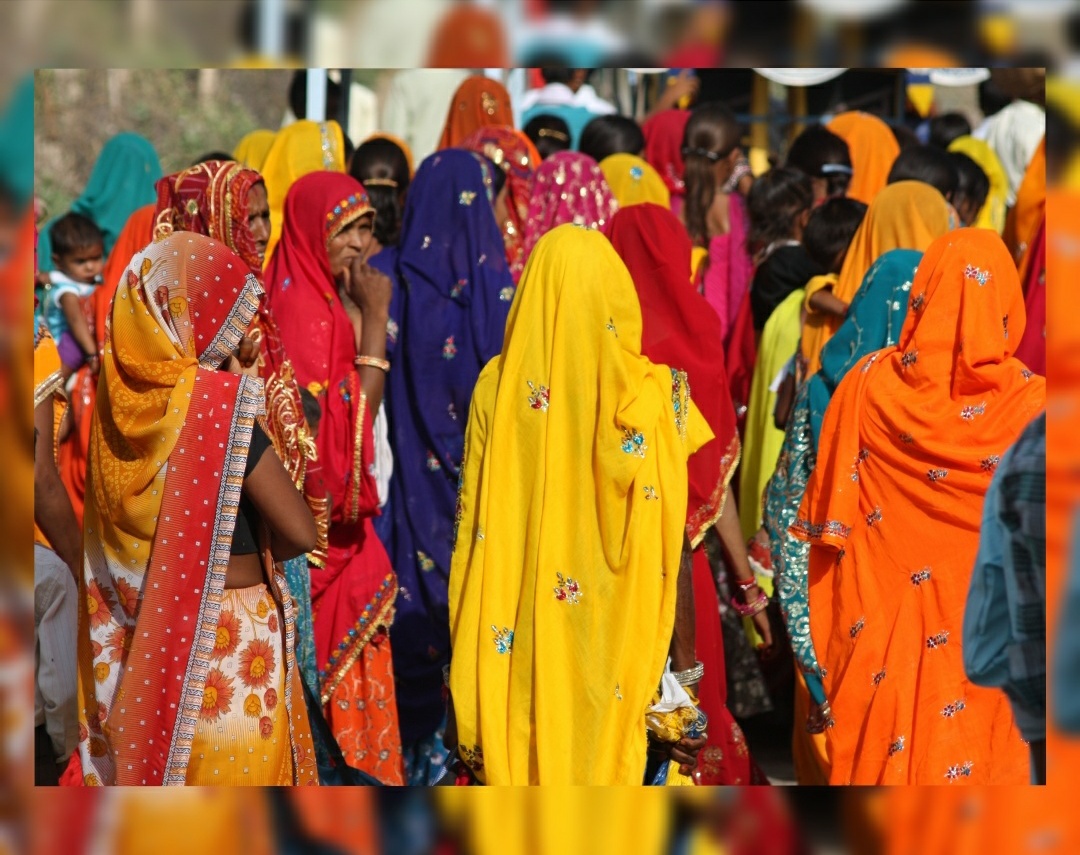 By Rukmini S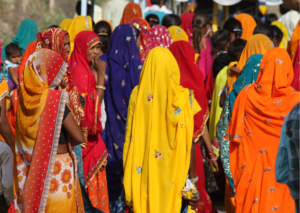 In my first book, 'Whole Numbers and Half Truths: What Data Can and Cannot Tell Us About Modern India', I bring together hundreds of data sources, some of them never before reported on, as well as my years of experience as a field reporter to ask ten big questions about how modern India works – what the data says, as well as what it misses. In this excerpt, I look at how relying on easy narratives or headline data alone would mischaracterise women voters and cheapen our understanding of their multiple motivations.
Who Votes?
Two out of three registered voters voted in the last national elections. Given that developing countries tend to have a lower voter turnout than developed countries, voter turnout in India has been reasonably high, and in 2019, was at its highest-ever level. For context, the United States recorded its highest-ever turnout in November 2020, and that was an estimated 66.7 per cent, roughly the same as in India.
These high numbers are relatively new to India. But the increase in voter turnout is almost exclusively a female story, with the gap between male and female voter turnout narrowing steadily and finally closing in 2019. In India's most recent parliamentary election, female-voter turnout was higher than male turnout for the first time in history. What makes this story that much more dramatic is that it isn't a statistical quirk—something very real has changed. This increase in female turnout isn't just an effect of the Election Commission's (EC's) attempts to get more unregistered women on the electoral rolls; between 1999 and 2019, men and women were added to India's electoral rolls at the same pace. Yet, over the last twenty years, the number of female voters has grown by over 75 per cent, while the number of male voters has grown by just over 50 per cent. Women, quite simply, are turning out to vote in unprecedented numbers.
Shipra Singh, a twenty-one-year-old who lives in Alwar, Rajasthan, voted for the first time in 2019, but was also the first woman in her family to vote. 'They used to do voter awareness camps in my college, so we all went together to get registered,' she said. Her mother, aunts and grandmother are registered to vote but did not vote in 2019. 'They wear a ghoonghat so they feel shy to go out. I told them last time—all the women in front of me in the line were also in ghoonghat—no one will make you lift it!'
Women Voters as a Sum of Their Parts
Women voters have historically been used to seeing their MP not look like themselves. But the 2019 elections appeared to be marked by a new acknowledgement of the importance of female representation in positions of power. At least one state election had already shown that this made political sense: in the 2016 Tamil Nadu assembly election, the AIADMK's winning margin was made up almost exclusively of women. During the campaign for the general  elections, Naveen Patnaik, leader of the Biju Janata Dal in Odisha, announced that he would give 33 per cent of party tickets to women. Mamata Banerjee's Trinamool Congress, which has historically fielded a higher share of women candidates than most othermajor parties, followed suit by declaring that 41 per cent of its candidates were women. The current Indian Parliament has the highest number of women in history, though India still ranks abysmally low in terms of female representation in Parliament—148th of 190 countries.
Some political leaders have a clear advantage in the eyes of women voters. Regional political parties led by women—the Mehbooba Mufti-led People's Democratic Party in the erstwhile Jammu and Kashmir, the Mayawati-led BSP, the AIADMK in Tamil Nadu which was led by the late Jayalalithaa, and the Mamata Banerjee-led Trinamool Congress—all did better among female voters than among male voters in 2019. Among male leaders, Nitish Kumar of the Janata Dal (United) in Bihar, Shivraj Singh Chouhan of the BJP in Madhya Pradesh, K. Chandrashekar Rao of the Telangana Rashtra Samithi in Telangana, and Naveen Patnaik of the Biju Janata Dal, all enjoyed an advantage among female voters, survey data indicates.
At a national level, the BJP has historically had trouble appealing to women voters, and even with its gains in 2014, preference for the party among women remained four percentage points lower than among men. On the other hand, despite losing support across the board, the Congress remained more popular among women than it was among men in 2014. Post-election 2019 surveys clearly indicated that the BJP made gains among women, but key pollsters disagreed about the extent of its gains, and here lies one of the most worrying problems with relying on polls to form broad theories about Indian voters. The Axis My India exit poll, whose voteshare and seat projections were close in accuracy to the final result, found that the BJP has reversed its historical female disadvantage; the party had found greater support among women than among men in 2019, the survey said. Another reputed polling agency, CVoter, concurred. Lokniti-CSDS was the lone dissenter; the organisation said that its post-poll survey indicated that the BJP's female disadvantage remained unchanged, and in subsequent academic publications, it is this data that has been cited.
When polling agencies differ so much from each other in their estimates of how women vote, is there anything useful that can yet be said on the subject?
If the BJP did make big gains in its appeal to women, the reasons can at present only be hypothesised about. Women in India have not historically expressed substantially different views on what they are voting for than men. There have only been marginal differences in what men and women have said about the issues that would most influence their voting choices—women appeared to care a little more than men about inflation and a little less about corruption.
One beloved theory about voters, particularly women voters, is that 'schemes matter'. Some commentators claim that the 'Ujjwala' scheme aimed at enabling families that use solid fuels for cooking to switch over to gas earned the BJP the gratitude of women. Others have suggested that the BJP's focus on sanitation struck a particular chord with women, who bear the brunt of the hygiene and safety concerns of open defecation. Indeed, the Ujjwala Yojana was the top answer when voters were asked to name one policy or programme of the Modi government that they liked the most. Among women beneficiaries of the scheme, more women voted for the BJP compared to those who did not benefit from it (41 per cent and 33 per cent, respectively). Among women beneficiaries of the Jan Dhan Yojana, a scheme to improve banking penetration, 42 per cent opted for the BJP compared to 34 per cent of non-beneficiaries.
On the whole, however, there isn't yet direct evidence that women voters had any of these schemes in mind while voting for the BJP; after all, voters typically tend to give state governments more credit for flagship Union government welfare schemes. In West Bengal, for instance, welfare schemes might have worked in the eyes of female voters, but these were schemes run by and credited to the state government rather than the Central government.
Moreover, women are not a homogenous bloc; multiple identities intersect in the decision matrix of a voter. A young Dalit girl in Agra, a first-time voter, was motivated both by a desire for women's safety and her yearning for self-respect and opportunities for marginalised people like herself. A Muslim woman in Godhra was proud that a man from her state was prime minister and wasn't familiar with the term 'Hindutva'. A farmer in Telangana believed she must vote for the party her village head chose.
These are sophisticated decision matrices, yet the Indian voter is rarely considered sophisticated. Instead, voters are characterised as making decisions purely on the basis of who offers them more money. The handing out of cash to electors the day before elections is now a norm in Tamil Nadu; as the political scientist Milan Vaishnav has documented, political parties do not see cash as a pathway to victory, but they do see giving cash as necessary to be taken seriously, now that the norm has been set. Yet in the 2021 elections, multiple journalists and political analysts said that the election could be decided the day before, when cash began to go out, as if votes were there to be sold to the highest bidder.
Valli and P. Vasanthi are neighbours in Burma Colony, a low-income housing settlement along the massive Old Mahabalipuram Road around which Chennai's software parks and the housing that services them have been established. Three days before the 2021 Tamil Nadu assembly election, the two women sat on their doorsteps, fanning themselves in the April heat and commiserating over their kids learning nothing in 'mobile-phone school'. Both had received money, each from the party that she traditionally votes for. Vasanthi was going to continue to vote for the AIADMK, in memory of the late J. Jayalalithaa, because 'she was a woman in a man's world, and I know how hard that can be'. In academic terms, one might call it a feminist vote. Valli was going to vote for the DMK because she counted on them to stand up to the BJP, who she described as 'not for people like us'—it was a Hindi-speaking party of upper castes in her view. In sophisticated terms, you could call it a vote for federalism, for social justice. Or you could choose to see them as two women who handed over their sacred votes for money.
Excerpted with permission from Whole Numbers and Half Truths: What Data Can and Cannot Tell Us About Modern India by Rukmini S., published by Context, December 2021.
https://www.amazon.in/dp/9391234674/ref=cm_sw_r_apan_glt_i_6P14ATTBF2GSBS463Q17
NWMI member Rukmini S is an independent data journalist based in Chennai.