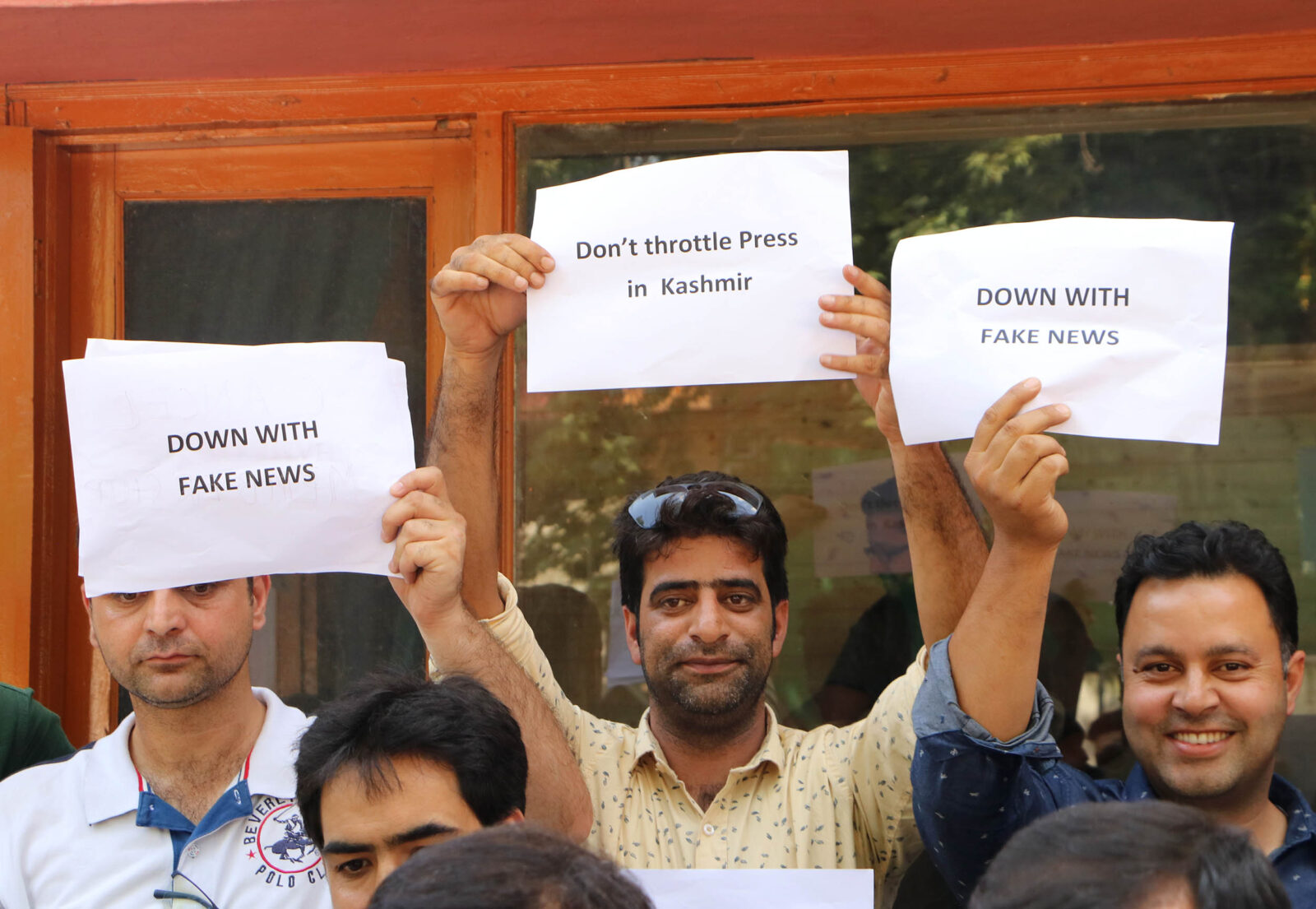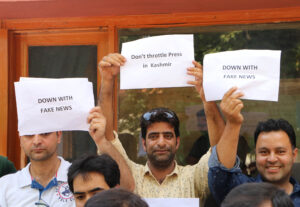 On 7th July, members of the Network of Women in Media, India (NWMI) read an opinion piece, published in the prominent Kashmiri newspaper, Rising Kashmir, entitled 'Vultures of Single Narrative Feasting on Miser'. by one Majeed Ahmad, an author who bears no description or identification.
The so-called opinion piece refers to a fictitious 'other' group that it claims has emerged in global terrorism architecture as 'anti-state narrative builders' whose primary responsibility is to 'nurture and support extremist terrorist groups'. It goes on to name several well-known Kashmiri journalists, including a photojournalist who won the prestigious Pulitzer prize this year.
Among the journalists named, there is a mention of three NWMI members: Sanna Irshad Matoo, Nusrat Sidiq and Quratulain Rehbar.  These journalists are thorough professionals who have been published widely in the national and international media.
Without the slightest substantiation or evidence, the article insinuates that the journalists are similar to terrorists. This adversely impacts and threatens their professional work. It also seeks to create an atmosphere of fear and intimidation and warn them and others of the perils of stepping out of line.
We state that this article is slanderous and puts the lives of all journalists in danger. It is an attempt to create a false narrative against journalists who have always worked hard to report from the ground. It paints a picture bereft of any facts and is full of biases and wild insinuations and has the potential to cause immense physical and mental harm to those attacked in this fashion as well as to their families and near ones.
We state that the purpose of such an article and its publication is mischievous, defamatory, and a clear violation of the fundamental rights of the journalists named in it. It does not follow even the basic tenets of ethics in journalism. It is shocking that a newspaper of such repute as Rising Kashmir has published it.  In an already surcharged atmosphere, the duty of the newspaper is to publish facts, with due verification and with the right of reply.
This article is violative of the Norms of Journalistic Conduct by the Press Council of India, especially Sec 3, which is a strong caution against defamatory writing. It is also violative of the Information Technology (Intermediary Guidelines and Digital Media Ethics Code) Rules 2021.
We demand that this article is immediately taken down and deleted from the website of Rising Kashmir and an apology carried in the newspaper's edition at the earliest.
We demand that the identity and the antecedents of this writer, Majeed Ahmad, be disclosed in the public interest.
We demand that the newspaper desist from publication of any kind of scurrilous, defamatory, damaging, dangerous and thoroughly unsubstantiated reports and articles of a similar kind.
The Network of Women in Media, India
7 July, 2022