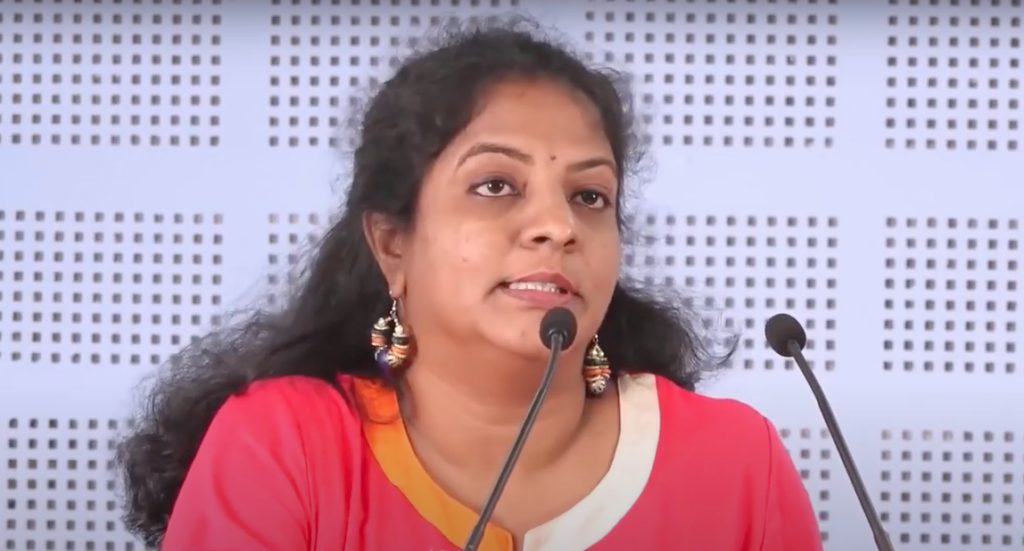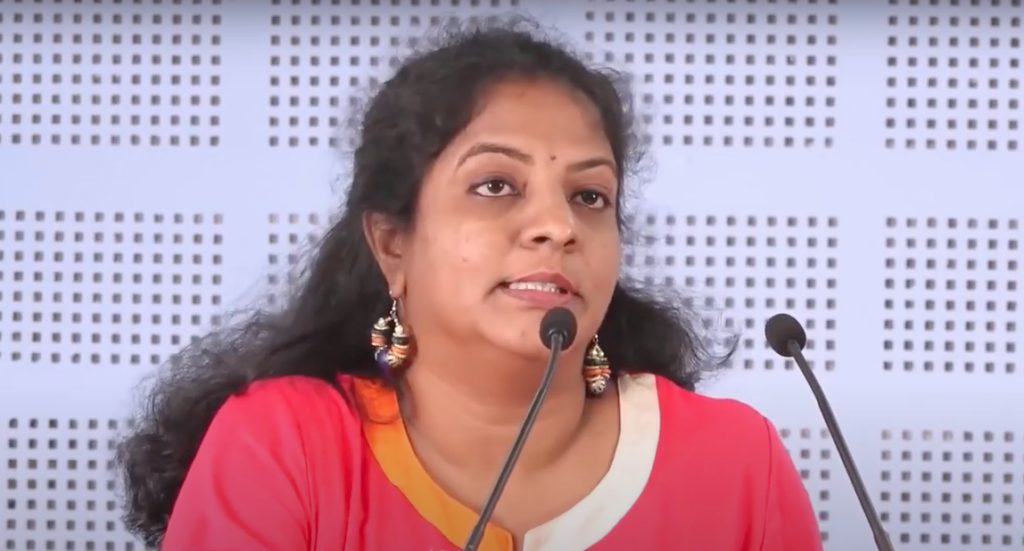 Kavin Malar, a Chennai based journalist, faced online harassment from Kishore K Swamy, a self-proclaimed AIADMK supporter, despite her police complaint. NWMI formally requested the Tamil Nadu CM to intervene urgently and act against the offender, through the following letter.
To
Ms J Jayalalithaa
Honourable Chief Minister of Tamil Nadu
Chief Minister's Special Cell
Secretariat
Chennai 600 009
July 2, 2013
Sub: Harassment of woman journalist
Madam,
The Network of Women in Media, India (NWMI), is a forum for women media professionals across the country, working for gender equality and justice within the media and society. It is with deep anguish that we bring to your notice a violation of privacy and harassment that is being repeatedly caused to a member of our network in your state. Kavin Malar, a Chennai based journalist, has been facing online harassment for over a month now from one Mr Kishore K Swamy, a self-proclaimed AIADMK supporter. Mr Kishore K Swamy has been repeatedly posting abusive messages on Facebook targeting Kavin Malar's professional work and her personal character, and wilfully attempting to malign her reputation in society as well as in the media. The allegations, besides being completely baseless, are also a gross violation of privacy and human dignity.
We are also being told that Mr Swamy has been repeatedly and habitually targeting other women journalists, by indulging in character assassination. This kind of behaviour is not merely disturbing, but also intimidating. It creates a hostile environment for working women, which is violative of women's right to a safe workplace, and also prohibited by the Sexual Harassment of Women at Workplace (Prevention, Prohibition and Redressal) Act, 2013.
Kavin Malar has approached the police to fight the harassment. However, her complaint to the commissioner of police, Chennai, on May 13 has not been of much avail. The cyber crime cell has not taken any action on the complaint beyond calling her for an enquiry. Meanwhile, the harassment continues. Attached please find the screenshots of abusive messages posted by Mr Swamy, copies of which have been made available to the cyber crime department. We are aware of the steps taken by your government to curb crimes against women and hope you will take note of this case with the urgency it deserves. We urge you to personally intervene and take action against Mr Kishore K Swamy for his misdeeds. We believe such a move will help create a more agreeable atmosphere for women journalists in Tamil Nadu.
With kind regards and thanks in advance for your intervention in this case,
Yours sincerely,
Laxmi Murthy, Bangalore
[on behalf of NWMI]
Endorsed by:
1. Anita Cheria, Bangalore
2. Melanie P. Kumar, Bangalore
3. Ammu Joseph, Bangalore
4. Gita Aravamudan, Bangalore
5. Satarupa Bhattacharya, Bangalore
6. Meera K, Bangalore
7.Susheela Nair, Bangalore
8.Pushpa Achanta, Bangalore
9.Binita Parikh, Ahmedabad
10.Tanushree Gangopadhyay, Ahmedabad
11.Lakshmy Venkiteswaran, Chennai
12.Nithya Caleb, Chennai
13. Kavitha Muralidharan, Chennai
14. Nithila Kanagasabai, Chennai
15. Jency Samuel, Chennai
16. Ranjitha Gunasekaran, Chennai
17. Shobha Warrier, Chennai
18. Teresa Rehman, Guwahati
19. Satyavati Kondaveeti, Hyderabad
20. Manjari Kadiyala, Hyderabad
21. Akhileshwari Ramagoud, Hyderabad
22. Vanaja C, Hyderabad
23. Anju Munshi, Kolkata
24. Rina Mukherji, Kolkata
25. Manjira Majumdar, Kolkata
26. Ranjita Biswas, Kolkata
27. Rajashri Dasgupta, Kolkata
28. Ananya C Chakraborti, Kolkata
29. Linda Chhakchhuak, Mizoram
30. Kamayani Bali Mahabal, Mumbai
31. Jyoti Punwani, Mumbai
32. Geeta Seshu, Mumbai
33. Freny Manecksha, Mumbai
34. Sandhya Srinivasan, Mumbai
35. Meena Menon, Mumbai
36. Kalpana Sharma, Mumbai
37. Ramlath Kavil, Mumbai
38. Neha Dixit, New Delhi
39. Shahina KK, New Delhi
40. Sonal Kellogg, New Delhi