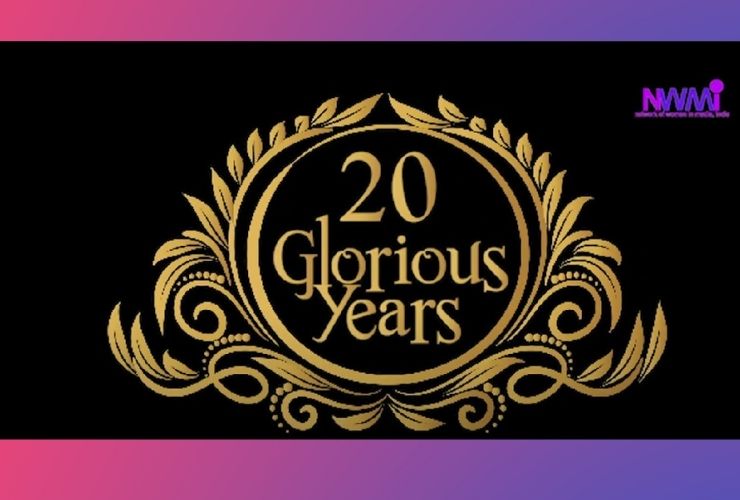 By Revathi Siva Kumar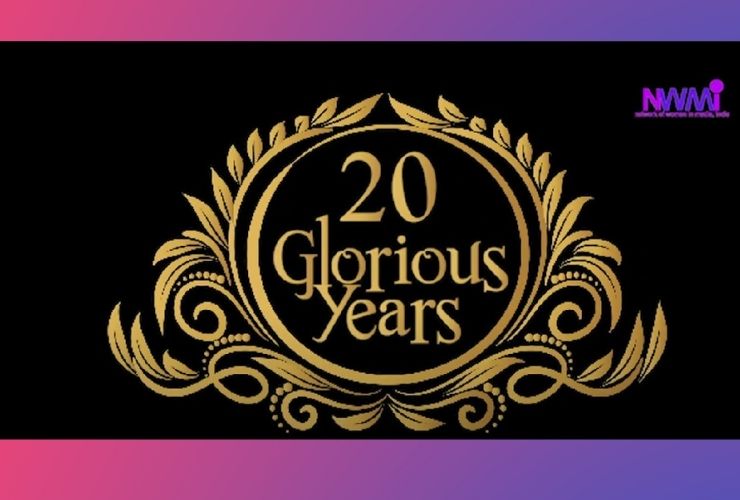 The beginning
The Network of Women in Media, India (NWMI) put together this video: '20 Glorious Years' as part of the 20th anniversary celebrations. Key founding member, independent journalist Ammu Joseph, recalled the first, all-India, three-day media women's meet on January 30th, 2002, at the India International Centre, New Delhi. Apparently, that "cold, winter day" sizzled with the hot, "furious debates that have become the hallmark of its get-togethers".
Senior media women, many of whom were part of the original, founding team, also warmed the listeners with some fond memories. Akhila Seetharaman said that she was happy to have contributed to the "non-heirarchical and diverse" founding group, while Kalpana Sharma reminisced about the camaraderie among 100 women, who showed remarkable and unusual "solidarity and network building" in the "ambitious, cutthroat" profession of journalism.
Sameera Khan recollected that the network had brought out a report on the multi-lingual media coverage of the Godhra pogrom that followed a month later. Parvathy Devi, the "brain behind the founding charter", said that its original issues of concern, including job security, working conditions, content, ethics, credibility and independence are relevant even today. Sandhya Taksale talked of the harsh, "cold, Delhi winter melting into the warmth of solidarity".
Through the years
Shahina KK described NWMI's survey of sexual harassment in January 2002, even before the network was formed. In 2003, NWMI made its first statement on harassment at media workplaces and since then, has been vocal on many issues including MeToo, online abuse, press freedom and media ethics.
Laxmi Murthy, independent journalist, went on to talk about the second meeting at Mumbai in 2004, where sexual harassment was discussed for the first time. She said that experiences of 15 national meetings in as many places throughout the country almost every year showcased in-depth panel discussions and skill-building workshops.
Sonal Kellogg commented on the Anupama Jayaraman Memorial award, anchored by NWMI from 2006 to 2010, in memory of the young, talented journalist, who passed away prematurely in 2006. The award was won by Neha Dixit, Smita Aggarwal, Azera Parveen Rahman and Alifiya Khan.
Jayanti Buruda, first journalist from the Koya Tribe, Odisha, spoke as the first recipient of the NWMI 2017 fellowship, funded entirely by members, for promising journalists working in challenging situations, remote areas or conflict zones. Residents in India from adivasi, dalit, religious or ethnic minority or other disadvantaged groups, or journalists from any Indian language or medium (including print, television, radio, online or photojoiurnalism) are eligible to apply.
So far there have been five fellows: Ambika Raja from Kerala (2018), Marouf Gazi from Kashmir (2019), Kavita Katta from Telengana (2020) and Akhila Eashwaran from Tamil Nadu (2021).
NWMI has created an extensive database of contacts for 100 media outlets, with details of rates and numbers of contacts, as well as a charter for independent journalists.
Raihana Maqbool from Kashmir said that the best part of national meets was that they were face-to-face, but after the early 2020 Bangalore meet, COVID played spoilsport. We met online in December the same year, but one of the horrors of COVID was journalists losing their jobs overnight.
Meenakshi Shedde (Mumbai) pointed out how many media organistions announced last minute closures and retrenchments, with many journalists forced to be faced with salary cuts, loss of pay and leave.
From May 2020, NWMI held a series of seven open-to-all webinars, titled 'Letdown in Lockdown' and a workshop on data journalism. The online events covered dealing with job loss and insecurity, exploring legal options, understanding the opportunities and challenges of freelancing, understanding the impact of the pandemic on the independence of media companies, and checking out difficult media start-ups in difficult circumstances.
The job losses weren't the worst challenges in the pandemic, as hundreds of journalists lost their lives. As a tribute NWMI launched 'In Memoriam, Lest we Forget', in 2021 – a crowdsourced list of Indian mediapersons who passed away during the deadly second COVID wave.
In Afghanistan, as Taliban took over in August 2021, threatening hard-earned freedom of speech, press and women's rights, NWMI raised a fundraiser for women through sale of photographs, taken from international photographs from the Associated Press. A website was set up for online sales, marketing the prints through an Instagram page. The collection of photographs was from some of the most talented journalists from AP, giving glimpses of daily lives of Afghan women for two decades. As the response was overwhelming, we managed to collect $100,000, which has been dispersed to more than 30 Afghan women, over seven months. By collaborating with IFJ, we brought out a report, interviewing eight Afghan women.
Today, the network has over 600 members and is still growing. The lack of a physical office is actually a positive, as its members strengthen the network, pitching in their time, energy, contacts and even finance for the network. Thingnam Anjulika Samom from Manipur explained that 17 chapters are spread throughout India, with local clubs meeting periodically and hosting film screenings, talks, seminars, book launches, musical performances, exhibitions and music performances. The NWMI network strengthens its footprint through social media and other platforms.
Watch the complete video here: