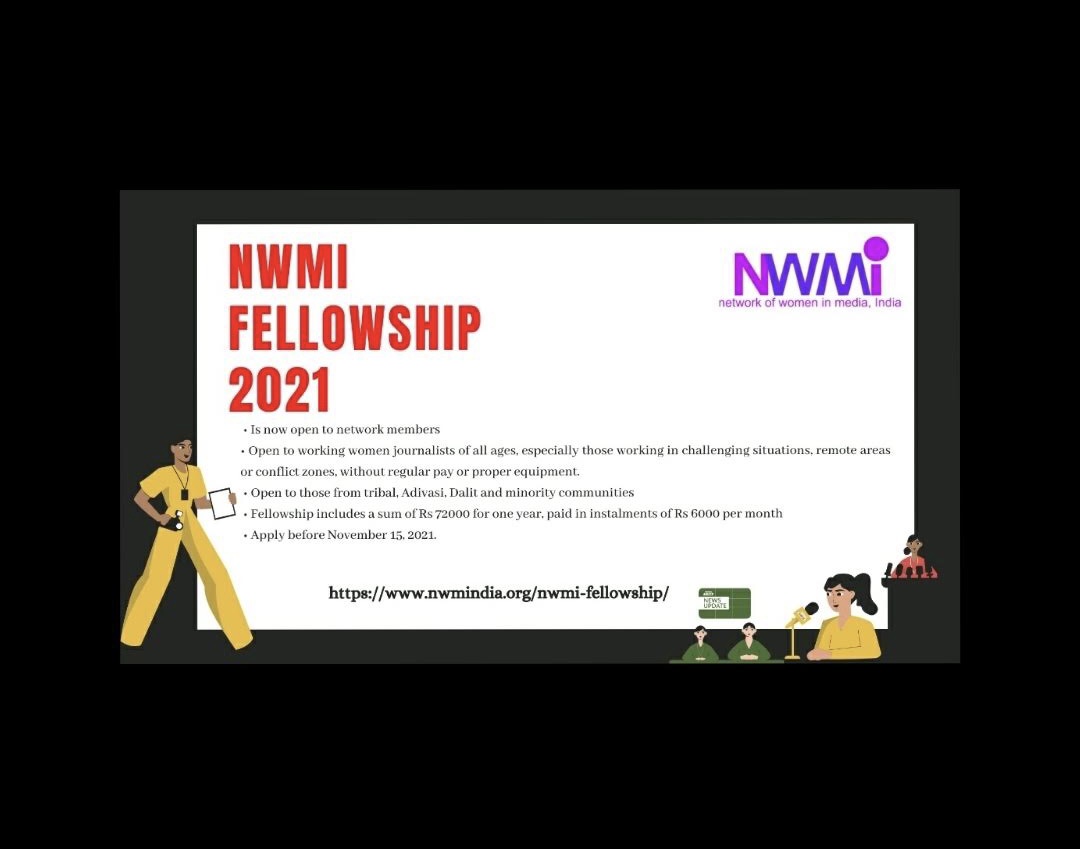 By Editors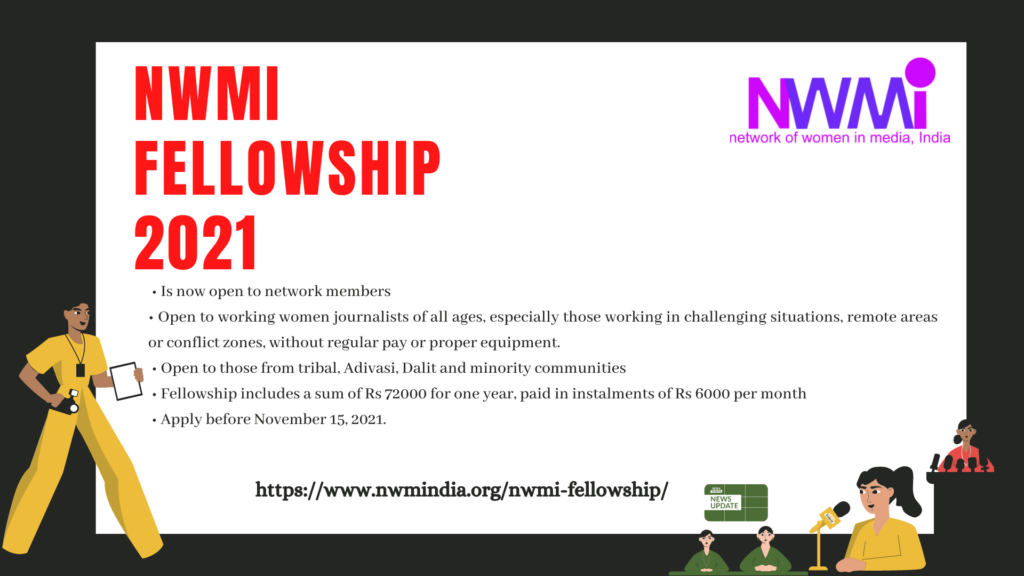 NWMI Fellowship 2021 is officially open for applications and nominations.
The Network of Women in Media India Fellowship aims to support deserving women journalists from the NWMI network, particularly those working in challenging situations, remote areas or conflict zones, without regular pay or proper equipment.
Working women journalists of any age, especially from tribal, Adivasi, Dalit and minority communities are encouraged to apply .
The fellowship entails a sum of Rs 72000 for one year, paid in instalments of Rs 6000 per month, based on voluntary contributions from NWMI members.
Applications and nominations should be emailed to nwmifellowship@gmail.com by November 15, 2021.
For more information about the fellowship and previous awardees, click here.
Update: To promote this year's NWMI Fellowship,  videos were shared in English, Telugu, Oriya, Bengali, Marathi, Kashmiri, Malayalam, Kannada, Gujarati, Assamese, Tamil and Hindi. These were shared on our Facebook Page, Instagram – @NWM_India, and on Twitter- @NWM_India.
Watch the consolidated multilingual video below: