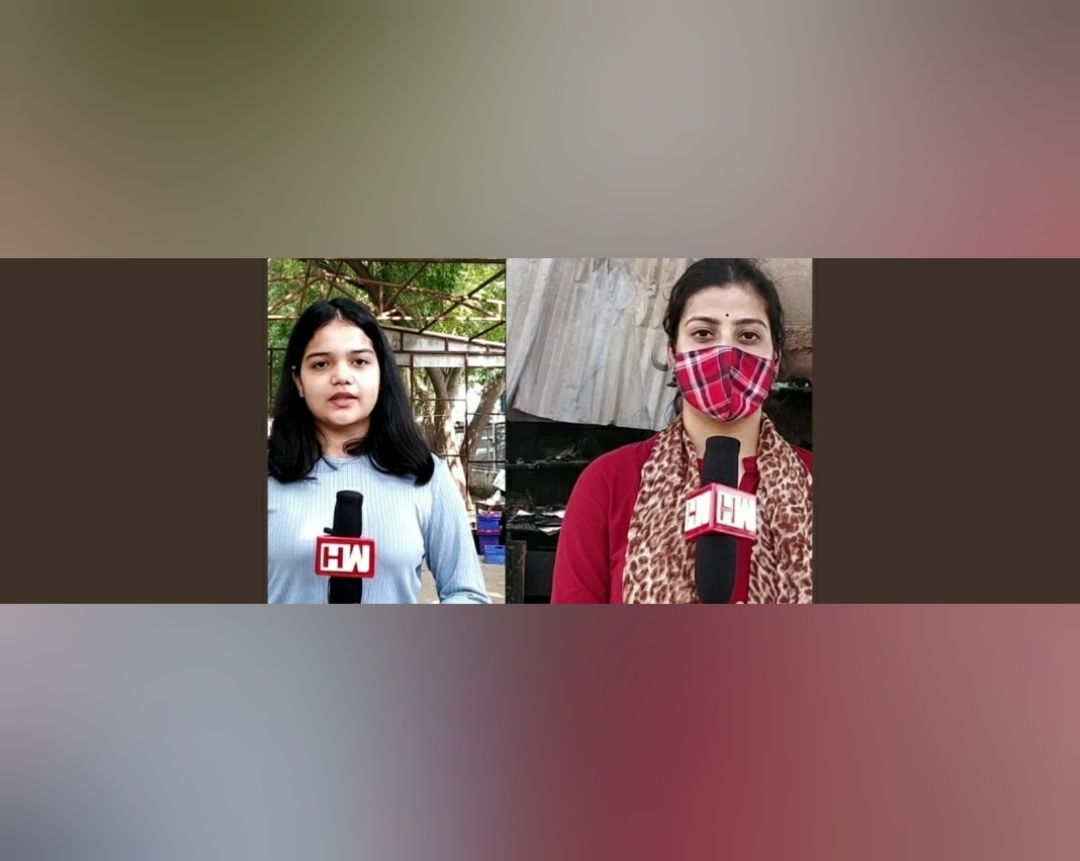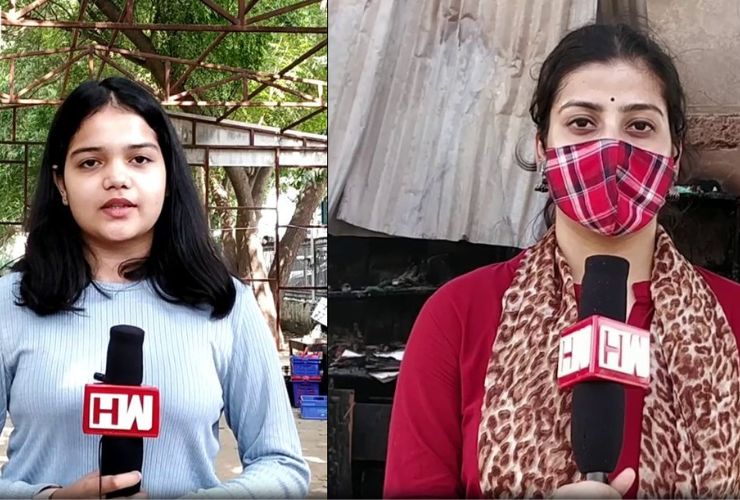 The Network of Women in Media India (NWMI) stands in solidarity with journalists Samriddhi K Sakunia and Swarna Jha, correspondents at HW News Network, who were booked on 14 November 2021 for allegedly spreading disharmony under three sections of the Indian Penal Code (IPC) at the Fatikroy police station at Unakoti district in Tripura. NWMI applauds their determination to report on the recent incidents of communal violence in the state despite intimidation and harassment.
The two journalists are now in the custody of Tripura police. They will be produced before a magistrate for a transit remand, it is learnt.
Early on 14 November 2021, Samriddhi K Sakunia of HW News tweeted that she and her colleague, Swarna Jha, were not being allowed to go outside their hotel in Unakoti district of Tripura. "The police arrived yesterday [Saturday] at the hotel around 10:30 at night and served the FIR copy in the morning at 5:30 am," tweeted Sakunia. "We were supposed to leave for the capital Agartala but have been not allowed to move despite full cooperation. There are around 16 to 17 police deployed outside our hotel."
The HW News Network released a statement with details of the intimidation that Sakunia and Jha had faced while covering the communal violence in Tripura. They were on their way to Silchar but were detained by Assam police at Nilambazar Police Station in Karimganj district of Assam. NWMI has been in constant touch with them and is participating in efforts to secure their release.
The first information report (FIR) was filed based on a complaint by Kanchan Das, a member of the Vishwa Hindu Parishad. Das alleged that Sakunia and Jha made an "instigating speech" against the Hindu community and the Tripura government while visiting people from the Muslim community in the Pal Bazaar area.
Incredibly, instead of even attempting to verify this claim, Tripura police slapped charges under IPC sections: 120(B)(punishment for criminal conspiracy), 153(A) (offence of promoting disharmony, enmity or feelings of hatred between different groups on the grounds of religion) and 504 (intentional insult).
Since 21 October, the Vishwa Hindu Parishad (VHP) has organised a series of rallies across Tripura protesting about the attacks on Hindus in neighbouring Bangladesh. Tension began in Tripura after a mosque, several shops and houses, were attacked in the Panisagar sub-division during a VHP rally on October 26.
At another rally by the VHP and the Hindu Jagran Manch at Udaipur in Gomati district on 21 October, protestors clashed with police as the "latter denied them permission to enter localities with mixed populations", The Indian Express reported. Similar rallies were conducted in Agartala in West Tripura, where a "few miscreants" allegedly damaged a CCTV camera in a mosque.
While Tripura police and the government have maintained that no mosque was burnt in the state, news organisations like Article 14, Al Jazeera, Alt News, News9live, found one mosque torched at the Panisagar sub-division in North Tripura. According to police and locals, the mosque was built for Central Reserve Police Force (CRPF) personnel to offer prayers in what was a former camp of the paramilitary force.
On 4 November, 2021, Tripura police charged members of a fact-finding team comprising Supreme Court lawyers and human rights activists under the Unlawful Activities (prevention) Act, 1967, for promoting enmity between groups, forgery and provoking breach of peace. The team, led by Supreme Court advocate Ehtesham Hashmi, comprised members of Lawyers for Democracy, People's Union for Civil Liberties and National Confederation of Human Rights Organisations.
Two days later, journalists and citizens who tweeted about the violence in Tripura were also charged under the draconian act. The Tripura police sent a notice to social media company Twitter to take down or block accounts of 102 persons, including journalists, on grounds that their tweets were allegedly inflammatory. Journalist Shyam Meera Singh and lawyers from the fact-finding team have moved the Supreme Court, challenging the UAPA charges against them.
The NWMI:
– Demands that the FIRs be immediately withdrawn.
– Views this spate of legal actions as an attempt to intimidate and silence those who seek to uncover the truth about the communal violence in this state.
– Stands with journalists Samriddhi Sakunia and Swarna Jha and pledges to continue its struggle to ensure safety for women at work.
– Calls upon the Tripura government to protect journalists doing their legitimate duty instead of making these naked attempts to browbeat and criminalise them.
The Network of Women in Media, India
14 November 2021