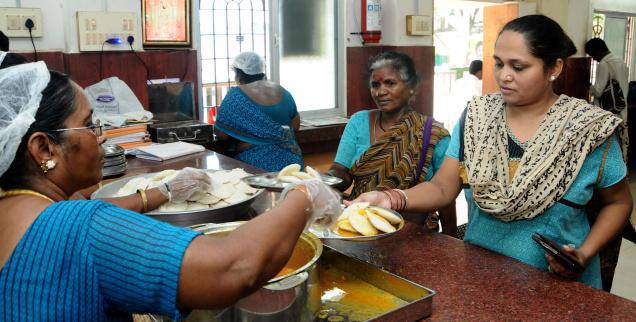 By Editors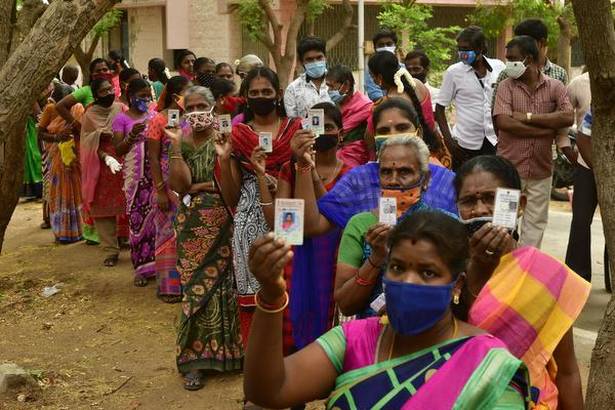 Tamil Nadu's 'freebie' culture has often come under criticism, especially from those who view it from outside the state. Elections in Tamil Nadu have also come to be defined by 'freebies'. From colour television sets to gas stoves, the offer of 'freebies' has often tilted the scales. But are 'freebies' alone an important aspect of election manifestos or election exercises?
While there is a school of thought that is against dismissing 'freebies' as electoral promises, arguing  that 'freebies' have indeed improved the standard of living of tens of thousands of ordinary citizens (especially the colour television sets and bicycles for girls), Tamil Nadu is not just a 'freebie' state. In fact, the state stands out for having put in place a welfare model that has actually worked.
Successive Dravidian governments in Tamil Nadu have successfully driven welfare-oriented administration. This is what S Narayan, author of "The Dravidian years: Politics and Welfare in Tamil Nadu," says: "I saw ideology being translated into policies, programmes, and their delivery. I do not think such a change happened elsewhere in India."
In this brilliant opinion piece, "Going beyond Tamil Nadu's 'freebies' narrative," published in The Hindu, Reetika Khera examines the manifestos of some political parties through a similar prism. She argues about the importance of such 'necessary guarantees' and wonders why they don't often make headlines. In doing so, she establishes why Tamil Nadu is perhaps rightly called the pioneer state. The piece puts in perspective the need to look beyond the 'freebie narrative' and push a debate on the importance of the guarantees.
According to Khera, "As a development economist working on social policy, Tamil Nadu is of great interest. From school meals, canteens (or community kitchens) and maternity entitlements, it has pioneered some of the best welfare programmes."
Viewing various political parties' manifestos for the just-concluded state Assembly elections through the human development and welfare prism, she writes: "The 17,000-plus word manifesto of the Dravida Munnetra Kazhagam (DMK) is the most detailed. It mentions "welfare" 55 times, followed through with frequent mentions of education/school (61 times), women/girl/female (60 times), and of food/health/nutrition (17 times). The counts of these words in the manifestos of other parties pale in comparison (see table). In the case of the Bharatiya Janata Party (BJP) and the Congress, there is little difference (e.g., education appears 23-24 times; women 14-15 times)."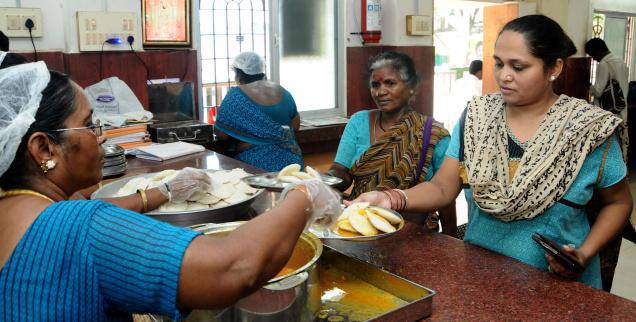 Going beyond word counts which, as she points out, can only reveal so much, she examines the manifestos closely to get a sense of how substantive the promises are and how deep is the understanding of issues reflected in them. According to her, the DMK manifesto revealed "the most comprehensive, if modest, vision for a welfare state."
Interestingly, Young People for Politics, a youth collective, which analysed the policies of four key parties in the state – AIADMK, DMK, MNM and Naam Tamilar Katchi – in terms of their commitment to social justice, appears to have come to a similar conclusion.
Significantly, Khera pays particular attention to what the various manifestos offer to the state's women and what this reveals about parties' perceptions of women's actual needs, beyond the customary 'freebies' and sops.
She also comments on media coverage of elections and manifestos. According to her, "The main reason for dwelling on the details of the manifestos is that the mainstream English media rarely goes beyond the 'freebies' narrative: free washing machines, 'free data', etc. In earlier elections, free rice, fans and mixer-grinders made news. Other important promises that could touch, and likely improve, the lives of millions rarely make headlines."