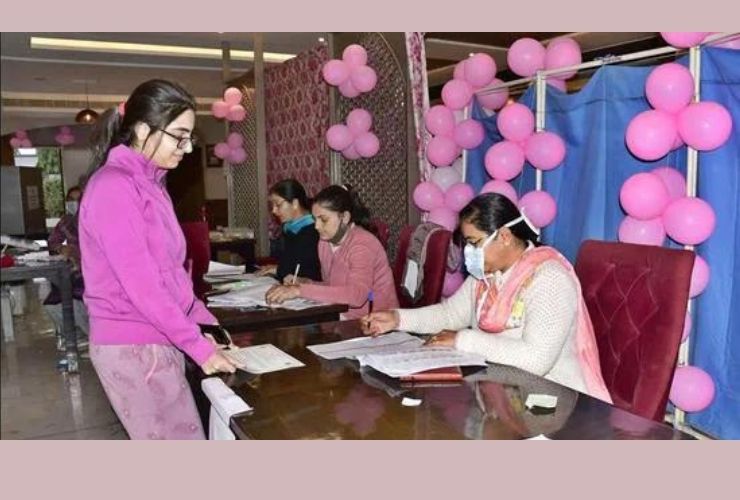 By Janaki Srinivasan (Guest Post)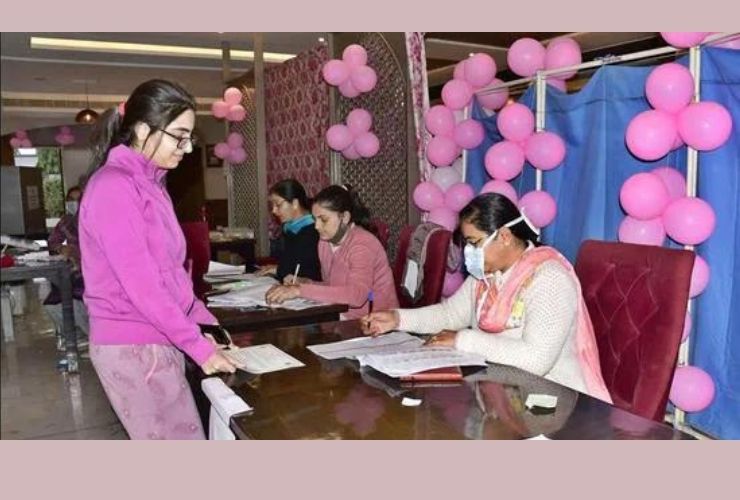 When campaigning for the assembly elections in Punjab began in earnest over two months ago, it seemed like gender issues in general and gender inequality in particular would finally become an issue in the electoral battle.
These elections have come on the back of the successful farmers' protest to get the three contentious farm laws repealed. The protests, which included a year long stay-in at Delhi's borders but had begun even earlier in Punjab, had not only seen widespread participation of women, it had focused attention on the critical role played by women in the agrarian economy. Farmers' organisations saw the potential and hosted several women-specific events, including the celebration of International Women's Day in Tikri border last year in what could very well be the largest ever gathering of women in the country, in the course of the agitation.
However, even as the farmers' movement and agrarian issues dominated the electoral discourse with all political parties projecting themselves as farmer friendly, representation of women among the candidates remained abysmally low and gender-specific issues in agriculture didn't feature in the agenda of not only mainstream political parties, but even the section of farmer groups, the combine of Samyukt Samaj Morcha and Sanyukt Sangharsh Party, which contested elections.
At 93/1304, women constituted only 7% of the total candidates in fray, with only 38% of this put up by the mainstream political parties and another 31% contesting as independents. These low percentages have persisted despite reservation for women in the local government bodies being increased to 50% in 2017 and higher voting percentages recorded among women in the past few elections.
The discrepancy between electoral representation and political activism gets sharper when one takes into consideration the fact that the other major mass protests of recent times were spearheaded by women. Anganwadi workers and helpers agitated for better pay and status as workers; and temporary government school teachers for increase in salary (from a measly Rs. 5000 per month) and regularisation. The low salaries and denial of permanent worker status reflect the implicit coding of the sexual division of labour which adds to the crisis of unemployment, considered a major issue in the elections, but didn't get addressed through the campaign.
Women not seen as rights-bearing citizens
Another reason to expect more centrality to gender issues was the poll promise of a cash transfer of Rs 1000 per month for all adult women made by the Aam Aadmi Party chief Arvind Kejriwal way back in November. This should have led to a discussion over unpaid work and valuation, especially when much of women's work in agriculture, not just domestic work, doesn't get counted as productive. Instead, AAP steered clear of the framework of unpaid work and wages for housework on which cash allowance for women was recently debated in India following Kamal Hassan's poll promise in the Tamil Nadu elections.
Other political parties rushed to promise similar small amounts; though both SAD and Congress restricted the beneficiaries to women heads of poor families and women in need respectively. Thus, the vocabulary of 'women's empowerment' and 'financial independence' deployed by parties became just a cover for thinking of women as economically unproductive and in need of pin money from the paternal state rather than as rights-bearing citizens.
They ignored employment which was clearly articulated by women as a key demand especially when women constitute a higher proportion of the educated unemployed in a state where there are more women in higher education (the latest AISHE report records the gender parity index at 1.35).
Other items specifically addressed to women in manifestoes retained the gendered conception of women's roles and needs, including enhancing the 'Shagun Scheme' under which the Punjab government offers monetary assistance for marriage of women from scheduled castes and backward classes and free LPG cylinders of women. The only exception appears to be the Congress party's promise of educational support for girls. Likewise, the gendered conception of the female voter extended to polling day itself where the administration's attempt to woo women to vote included mehndi stalls and 'pink booths' to showcase all-women polling staff.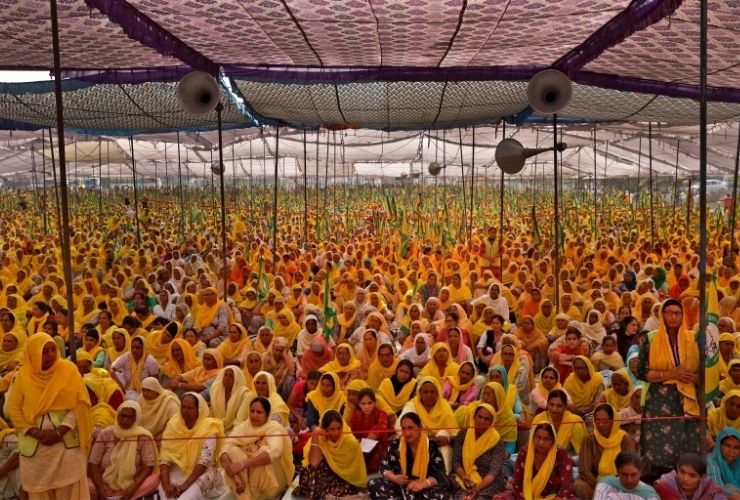 Media coverage found wanting
Media coverage of the election campaign did not interrogate political parties on any of the gender specific poll promises and chose to superficially refer to them as 'sops' aimed at the female vote bank. Most newspapers also merely reported the low percentage of female candidates and finished off the analysis part with a sweeping reference to the patriarchal nature of Punjabi society without examining the specific ways in which patriarchy plays out and the shifts therein. Perhaps the best example of the distance between what women say and how they are heard was in an Indian Express report on 21.2.22 on women voters. The content of the short piece had women speaking on lack of jobs in general and for themselves, but the piece was headlined as: As they turn out to vote, thought top of women voters' mind: 'men sitting at home…no jobs', choosing to generalise one woman's byte as the general mood of all women.
Clearly the electoral discourse in Punjab remains out of pace with the realities of women's lives and experiences in society.
Janaki Srinivasan teaches Political Science at Panjab University, Chandigarh.