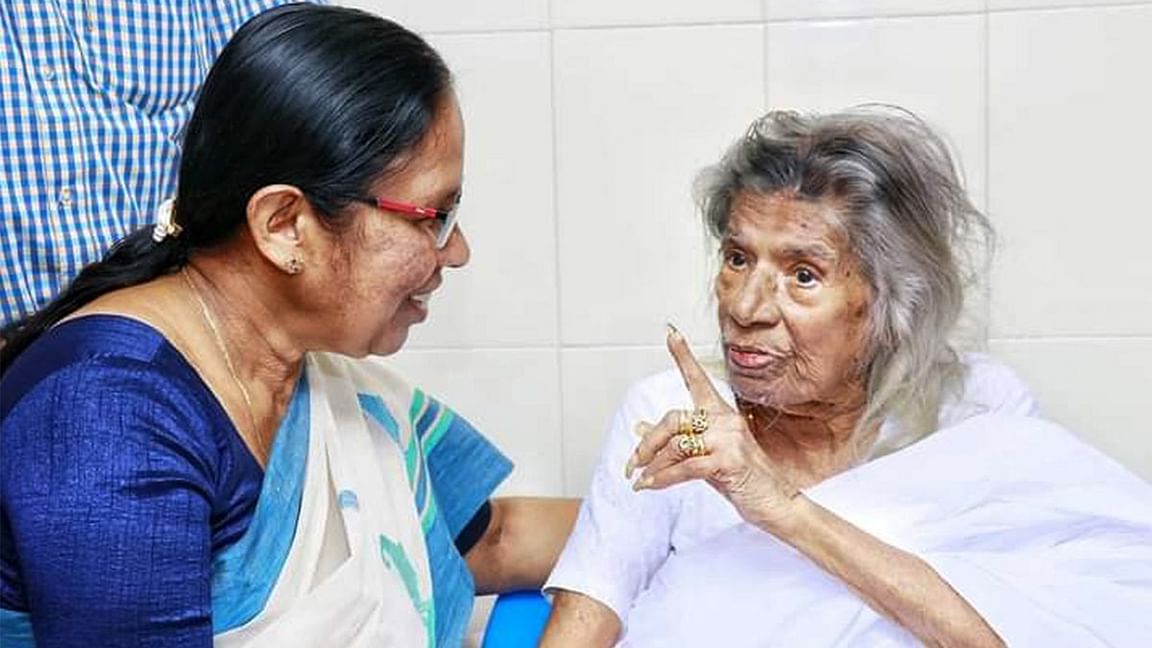 By Editors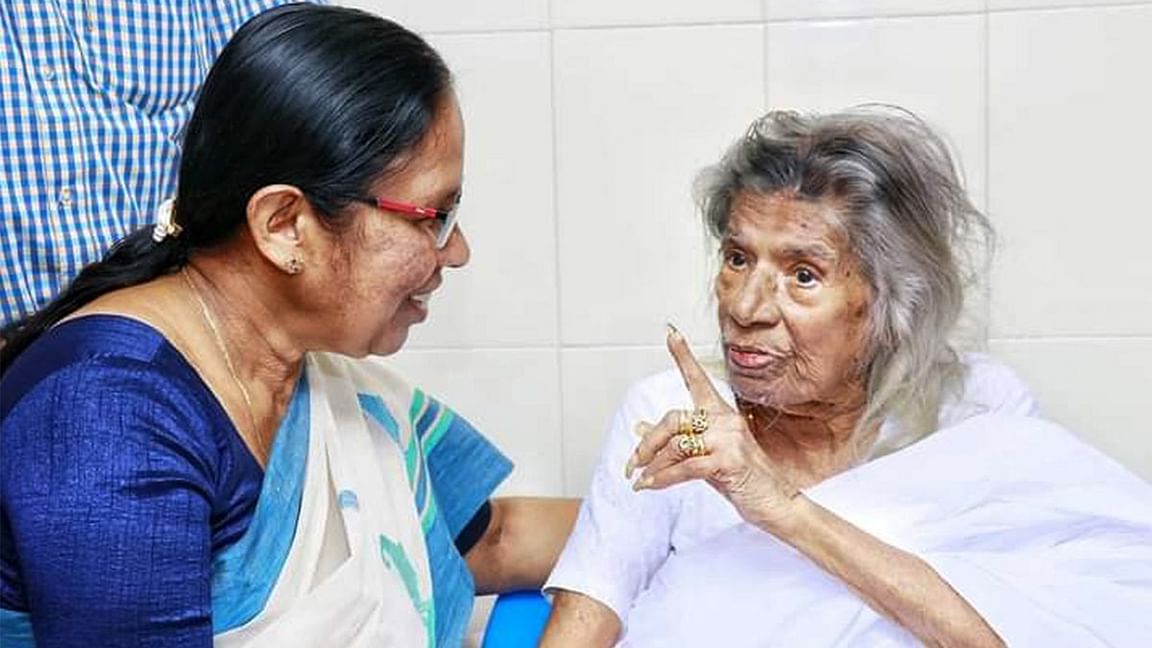 On 18 May 2021, the news that KK Shailaja would not be returning as a minister in the second term of the LDF government in Kerala caused an uproar. As the much-admired health minister in the second year of the pandemic, she is now nearly a household name. Hundreds of memes, a #BringBackShailajaTeacher social media campaign and fairly ferocious debates ensued. If you want to catch up on the controversy that has overshadowed pretty much all other news about the new Kerala cabinet, here is a quick reading list.
NWMI member and journalist Leena Gita Reghunath had recently written a longform profile of the late KR Gouri, one of Kerala's most celebrated political figures and 'betrayed communist icon'. In a new column, Reghunath talks of what she learnt of Gouri's career and the echoes she sees in the CPM shifting KK Shailaja from minister to party whip. She writes in The News Minute, "This was history repeating itself. The perfect "othukkal" or sidelining. The CPI(M) has been perfecting the art of sidelining strong women since 1987 – when it famously won an election on posters and slogans promising Gouriamma as CM, but then went on to give the mantle to EK Nayanar. I cannot see this latest move of the party as anything but their sidelining of Shailaja, with many believing she is the frontrunner for the post of Chief Minister, five years down the line."
Also in The News Minute is Tara Krishnaswamy, co-founder of Shakti, non partisan platform for raising the number of women political MLAs and MPs. Krishnaswamy refutes one justification after the other that was floated by the CPM and party supporters. Among other things, she says, "No argument can pass the buck for this decision beyond Chief Minister Pinarayi Vijayan. While he is elected by his party as CM, his Cabinet is his own choice."
This move has muddied Vijayan's currently pristine image and reminded the forgetful public of earlier shoves and othukkals that he has undertaken, says Nikhila Henry, Bureau Chief, South India for The Quint (and NWMI member). Henry also points out that this move is likely to significantly annoy women voters and "cost Vijayan the goodwill that he enjoyed from women who supported his party's decision to follow the Supreme Court order in the Sabarimala case."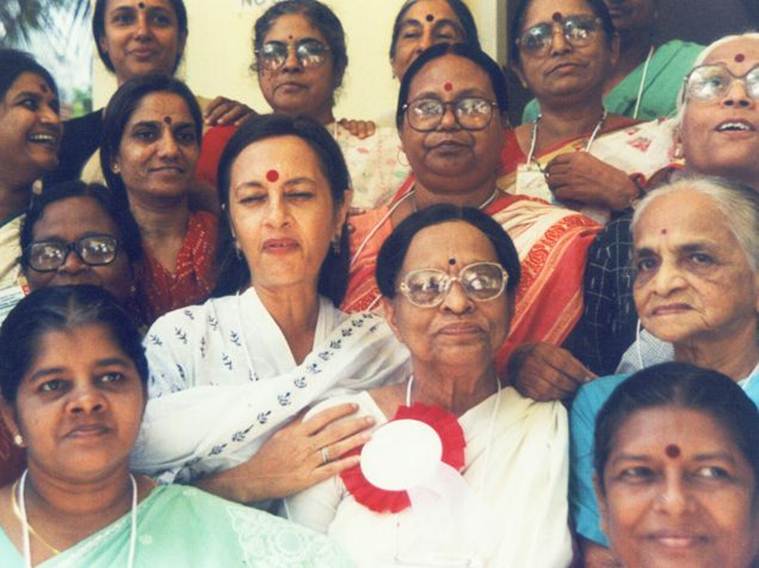 In Firstpost, Nisha Susan (journalist and NWMI member) responds to the question of party tradition and asks if it isn't time for the party to see where tradition intersects with the traditional gender roles for women in Kerala. She says, "We are not really into personality cults in Kerala – that old skepticism thing but in the case of women, the demand to be self-effacing leans hard into self-erasing."
Over in True Copy, journalist and documentary filmmaker Manila C Mohan sharply questions the 'party theories' that says this was an objective and rule-based decision. She goes on to write [translation ours], "if party workers and the party claims to have transcended emotion, the party should also remember that it has come to power for the second time by pasting emotions on principles like icing"
In his essay, journalist Nidheesh MK (who is currently writing a book on Kerala politics) laid out useful recent history of the CPM, refuted some of the criticism and concluded, "Vijayan may want to sideline Shailaja or he may not. But effectively, it is what is likely to happen. Without a portfolio, she would not have much skin in the game to ask for another ticket in 2026, unless the party decides to promote her."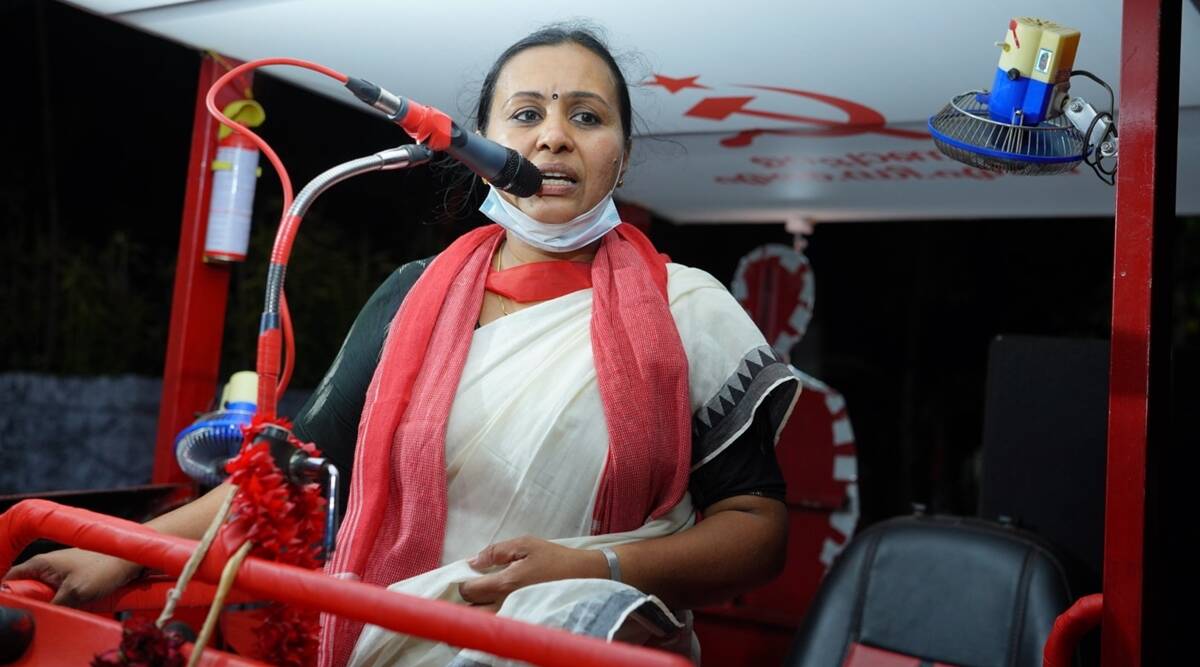 In her report, National Herald journalist (and NWMI member) Ashlin Mathew speaks to the prominent historian Meera Velayudhan who adds a fresh note to the debate by asking everyone to also look at KK Shailaja's record in the women and child development department, which she believes is underwhelming. Mathew also speaks to historian and translator, J Devika whose characteristic fantastic rhetoric has been deployed in both speech and writing on this issue. In Devika's own essay, she asks (among other things) what one can hope for the new Health Minister Veena George five years now, no matter how well she performs. She also points to troubling patterns on Malayalam social media after the news of Shailaja's exclusion from the cabinet.
At Raoit, Bobby Kunhu invokes the third prominent woman who has been sidelined in CPI(M) history — Susheela Gopalan, the most successful woman MP from Kerala, a three-time MP. "Once again in 1996, one of the founders of the communist movement and a grassroots worker, Susheela Gopalan lost the vote for chief ministership by one vote and had to be content with being Minister for Industries and Social Welfare. Interestingly this time when Pinarayi Vijayan gets reinstated as the Chief Minister, there has been no calls for vote."