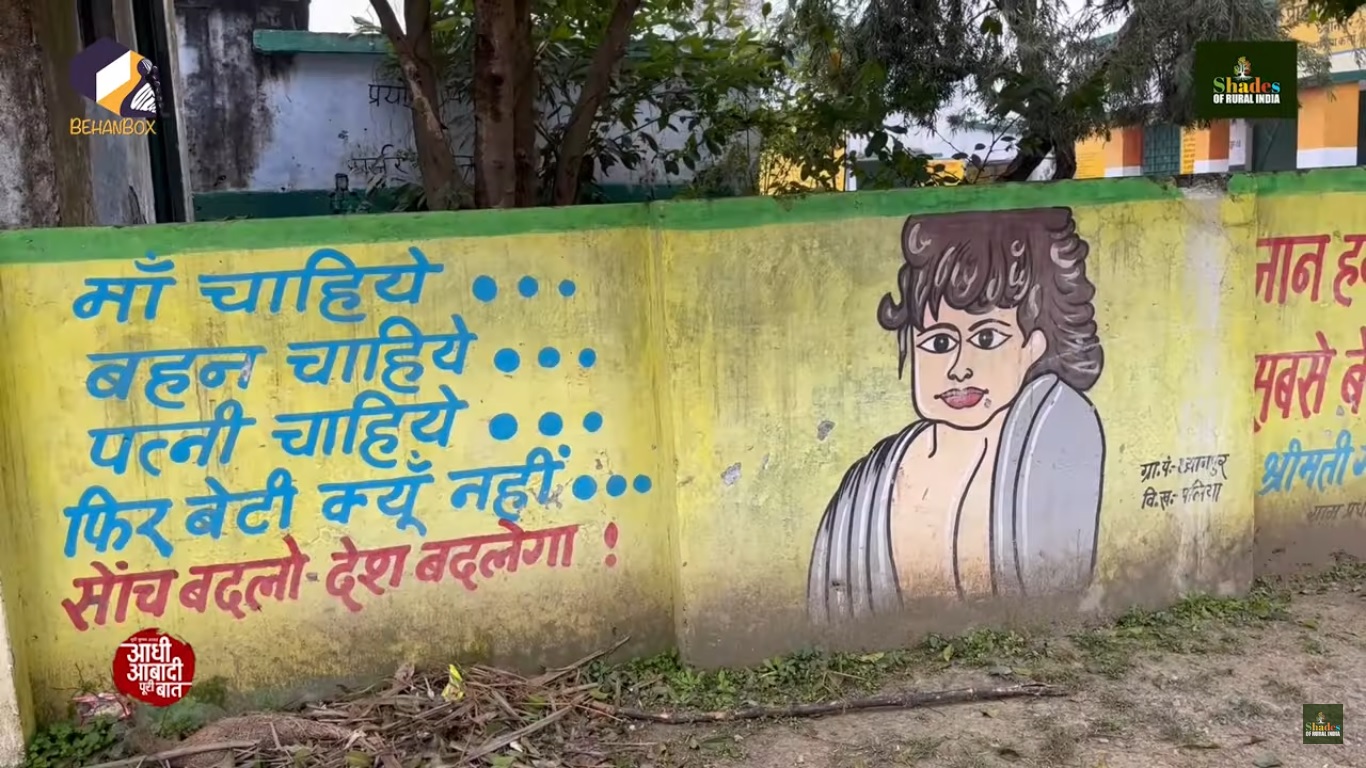 By Editors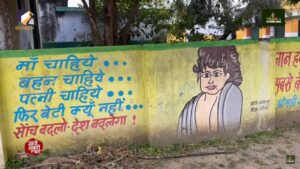 Campaigning for the Assembly elections in Uttar Pradesh is in full swing and reporters are scurrying around the state looking for under-reported stories. Journalists from "mainstream" media tend to go to the popular districts, featuring prominent candidates, leaving several remote districts uncovered. Although there is some awareness now that female voters make up an important and growing constituency,and that there has been a long-standing demand for more representation for women as electoral candidates, the media generally focus on other aspects of the polls.
However, now several grassroots journalists are travelling across districts covering issues faced by rural women and finding out what they think and need the most. NWMI member and journalist Neetu Singh, who runs her own, new channel, Shades of Rural India, is one of them. She has partnered with BehanBox (Voices of Sisters, founded by NWMI member and researcher/journalist Bhanupriya Rao), which aims to bring voices of women and gender diverse persons to the centre of public discourse in an effort to cover the elections from the rural regions of Lakhimpur Kheri, Shravasti, Behraich and Sitapur.
Travelling through villages in these districts, Neetu has reported on women of the Tharu tribe working as construction workers, a phenomenon that is unheard of in other parts of the state. She has brought to light the state apathy which has led to continuous malnutrition and anemia in children in Shravasti district. The women want mid-day meals to be provided regularly, unlike the situation now when the supply is irregular and insufficient. She has highlighted the fact that increasing the permissible age at marriage for women to 21 has caused severe stress in several of these districts.
The reports below are from the series, 'Aadhi Abaadi Poori Baat', emerging from the collaboration between Shades of Rural India and Behanbox:
In conversation with Urmila Khabri

What are the promises being made by Shameena Shafiq for this election?
Lack of jobs in Tharu district force educated young women to take up construction jobs

A few brief reports in the series are available here:
अगर आपको सामुदायिक और प्राथमिक स्वास्थ्य केंद्रों की बदहाली देखनी है तो आप यूपी के किसी भी जिले के सुदूर क्षेत्र में चले जाइये।
लखीमपुर के थारुक्षेत्र में इस स्वास्थ्य केंद्र की बदहाली देखिए . @drharshvardhan @MoRD_GOI @TribalArmy @HansrajMeena @BehanBox #UPElections2022 #rural pic.twitter.com/7upKI2oNcX

— Shades of Rural India (@ruralshades) February 7, 2022
Listen to Poonam talk about collapsed health infrastructure for Tharu Adivasis in Lakhimpur Kheri. The doctor comes once/twice a month. @Neetugc is reporting for @BehanBox and @ruralshades on issues that should matter in #UPElection2022 https://t.co/4WYGryEyXP

— BehanBox (@BehanBox) January 29, 2022
थारू समुदाय की रेवती ने ग्रेजुएशन किया है, लेकिन आज मजदूरी करने को मजबूर हैं।

चुनावी माहौल में क्या इनकी आवाज सरकार तक पहुंचेगी, जल्द ऐसी कई कहानियां आपको #shadesofruralindia पर देखने को मिलेंगी।#uttarpradeshelections2022 #UPElection2022 @TribalArmy #tribal pic.twitter.com/76uUNXRrxE

— Shades of Rural India (@ruralshades) February 9, 2022