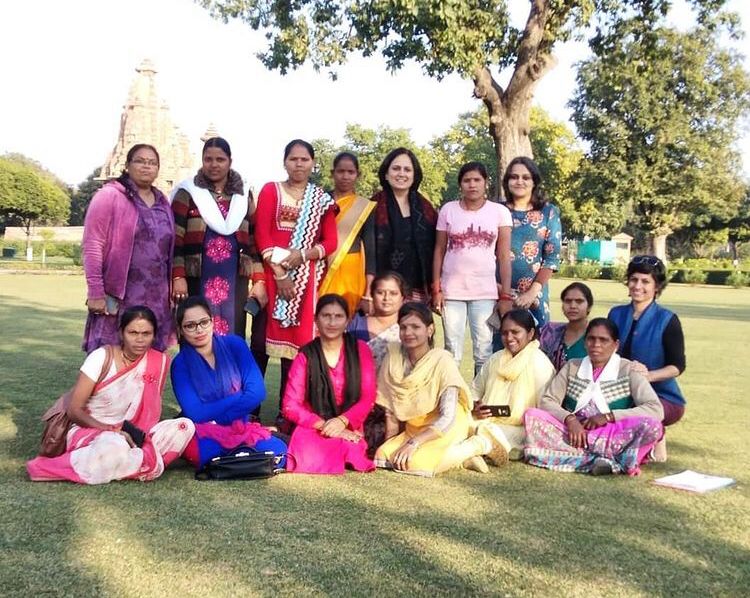 By Shabani Hassanwalia (Guest Post)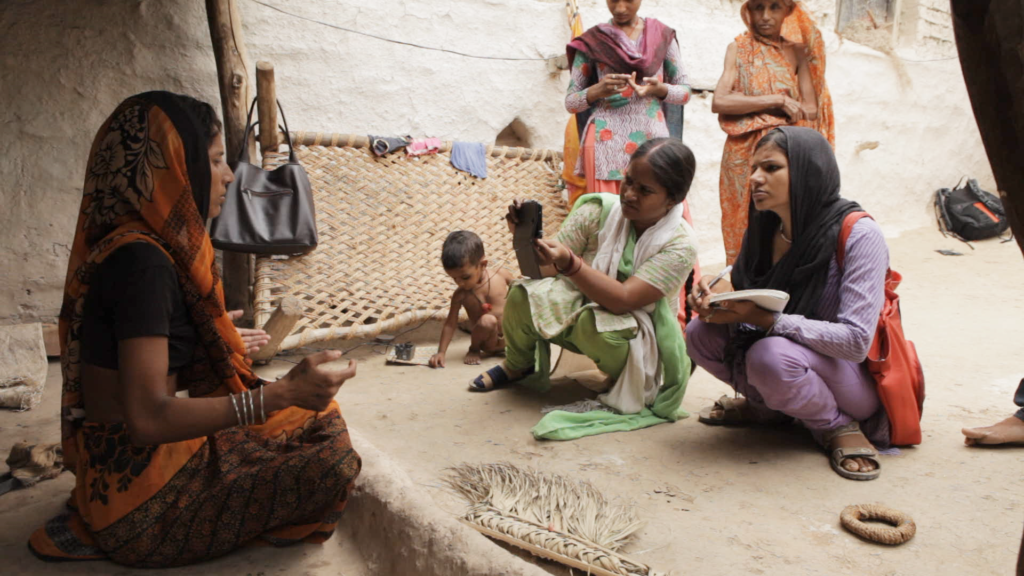 The Oscar nomination of Writing With Fire, a documentary on three rural journalists with Khabar Lahariya, deserves an origin story. Khabar Lahariya started as a newspaper in Chitrakoot, Uttar Pradesh, in 2002. It actually started as a literacy project, or more precisely, a women and literacy project. The idea was to work with women from the most marginalised communities – Dalit, Muslim and Adivasi – and use the production and distribution of a broadsheet as a radical
pedagogical tool.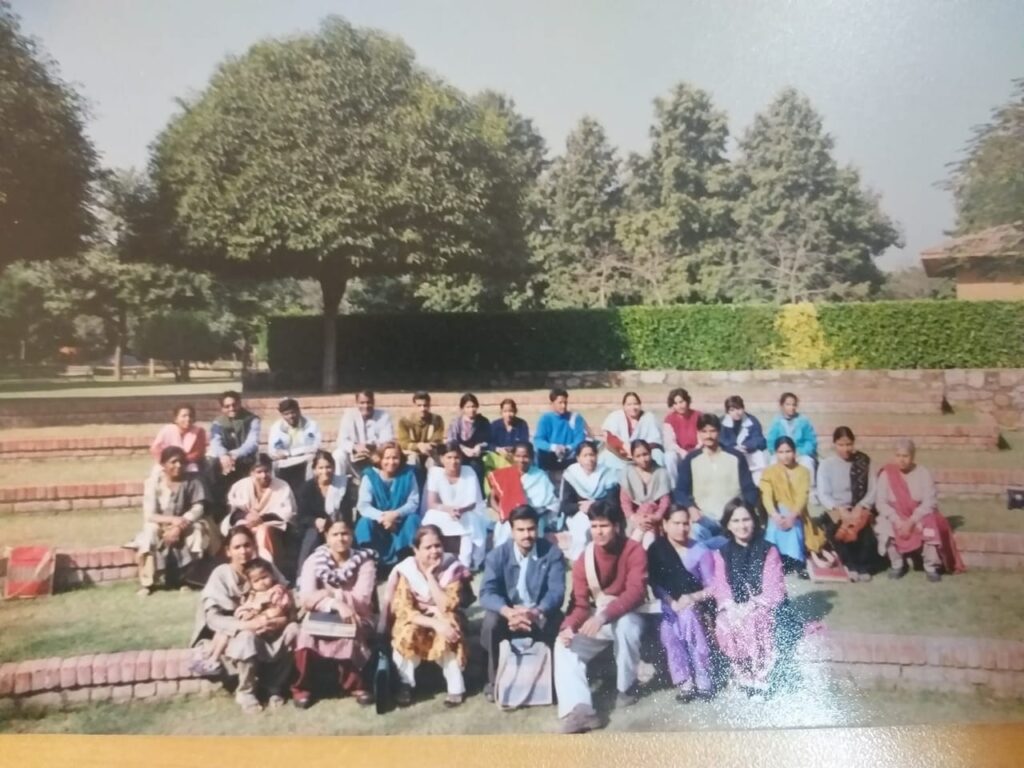 The story begins in the 1990s. There was an emerging question in the hitherto unsexy domain of adult women's education. Many women had enrolled for adult education courses and literacy camps as part of the government's innovative Mahila Samakhya Programme.
But once the courses ended, given the paucity of material in their local languages, how would they continue reading and writing by themselves?
The answer came in the form of Mahila Dakiya, a four-page broadsheet that was the precursor to Khabar Lahariya. Mahila Dakiya was extremely unusual not just for its content but also in the way it created and produced that content.
Breaking the barrier between 'writers' and 'readers', newly-literate women were trained to write for themselves and for their peers, entering a world of print publication that had strictly been a male domain.
The Mahila Dakiya experiment ended in 1995. In 2002, Khabar Lahariya stepped into its shoes. Since Hindi is not really a pan Indian language (!), and these women were reporting from media dark areas, the newspaper was written in local dialects: many different versions of Bundeli,Avadhi and Bhojpuri – even Bajjika across the border in Bihar. The first issue of the newspaper was published from the town of Karwi in UP. Then onwards, for the next 14 years, the all-women journalist team would write, edit, produce, distribute and market the newspaper in neighbouring villages and towns, mostly on foot. The newspaper won multiple awards, including the UNESCO King Sejong Award for Literacy, 2009.
And then, in 2016, KL went digital.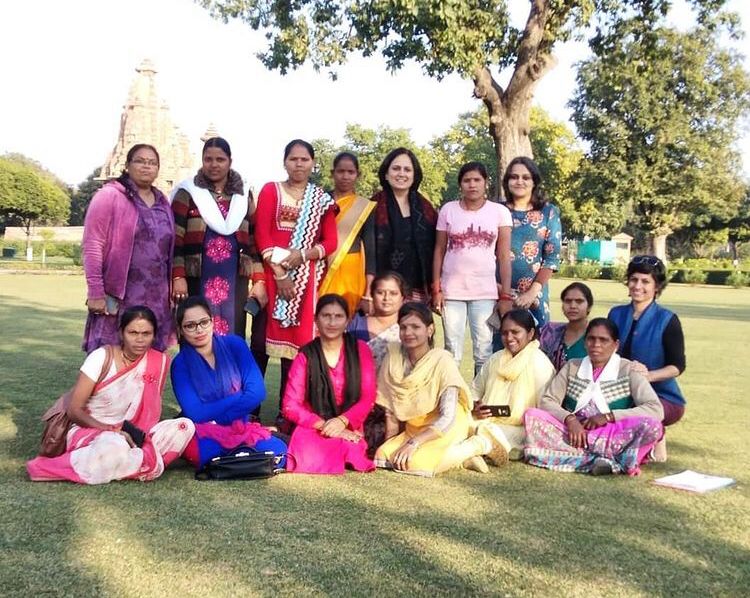 Today, the only rural media channel run entirely by women from Dalit and Muslim communities has an audience, mostly rural, of 10 million viewers across its platforms, and a documentary on them has been nominated for the Oscar.
Behind this moment is 20 years of work by a whole cadre of women who like to remain invisible. They built people, organisations, institutions in places hardly found on the map. They encouraged knowledge production with communities that only index census reports.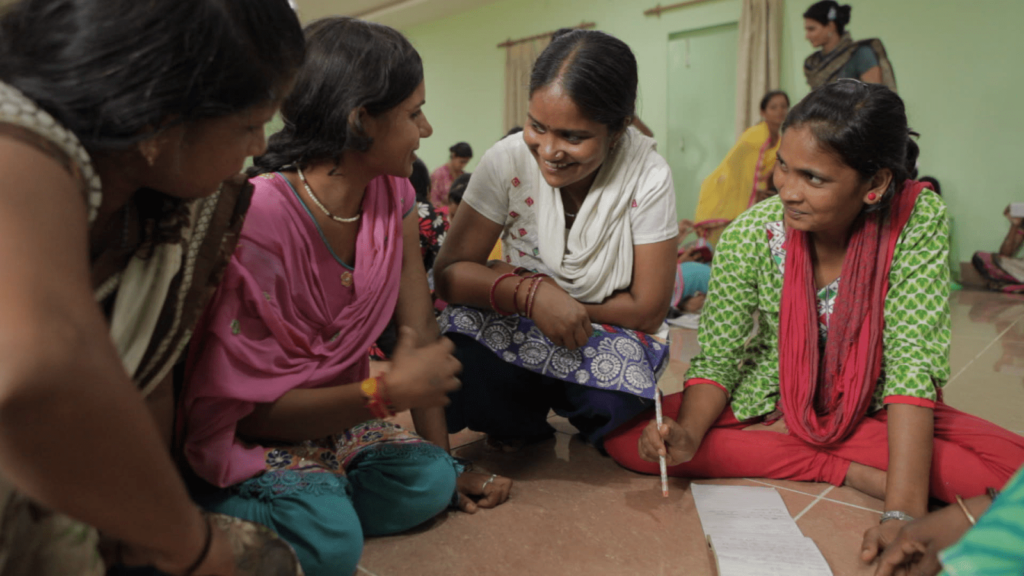 They inverted knowledge hierarchies through grit and labour, multiple failures, back-breaking work, and heartbreaking losses. They built solidarities. They collectivised. The nurtured leadership in lanes so far from the normative that it took two decades of relentless work for the mainstream to notice soft rumblings that had turned into a massive
wave.
And that is what feminist education looks like. What the deep work of the development sector looks like. Why you need civil society, NGOs, grassroots workers, facilitators, community workers. They are the ones who do the slow 'gadha majdoori', as a dear friend calls it, for us to witness impossible moments like today.
I think the greatest thing Rintu Thomas and Sushmit Ghosh's Writing With Fire does is that it makes visible this silent work behind the much-chastised word – 'empowerment'. May this documentary, which follows three Khabar Lahariya journalists through a critical phase of Khabar Lahariya's evolution, be watched far and wide, and may it continue to do what great documentaries are made to do: bear witness to truths that help us see, for the first time.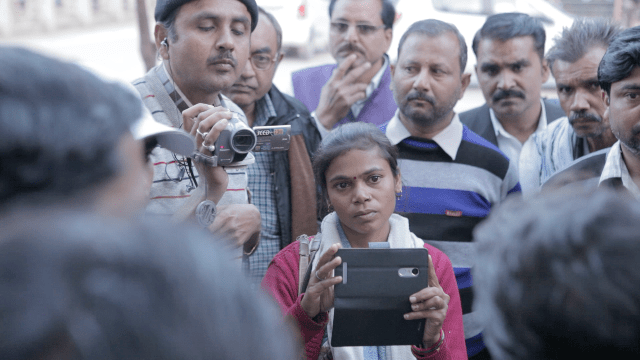 Just taking a moment to make some of these invisible women visible.
Hats off to Renuka Mishra, Malini Ghose, Nandita Bhatla, Dipta Bhog, Madhavi Kuckreja, Jaya Sharma, Farah Naqvi – the people behind this path-breaking intervention – and Shalini Joshi, Meera Jataw, Kavita Bundelkhandi, Shanti and Sonia – the first editorial team and Purnima Gupta. Disha Mullick, the wind beneath KL's wings and Meera Banda, Shivdevi, Nazni and Suneeta for bringing it into the brave new world. Suhas for mentoring the digital shift of print newspapers – a kill your darlings classic wise move. And Pooja Pande and Priya Thuvassery who are taking KL to its next epic phase.
Khabar Lahariya has trained 500 rural women journalists over 20 years. You will meet three of them in the seminal "Writing With Fire" – Suneeta, Meera Devi and Shyamkali. For the rest, follow their YouTube channel.
Congratulations, Rintu and Sushmit – this is historic.
PS: Read Waves In The Hinterland by Farah Naqvi if you want more than just the origin story, but the plot, story line, McGuffins and sublime characters. Available on Amazon.
Shabani Hassanwalia is a filmmaker and the editor of The Third Eye, powered by Nirantar Trust