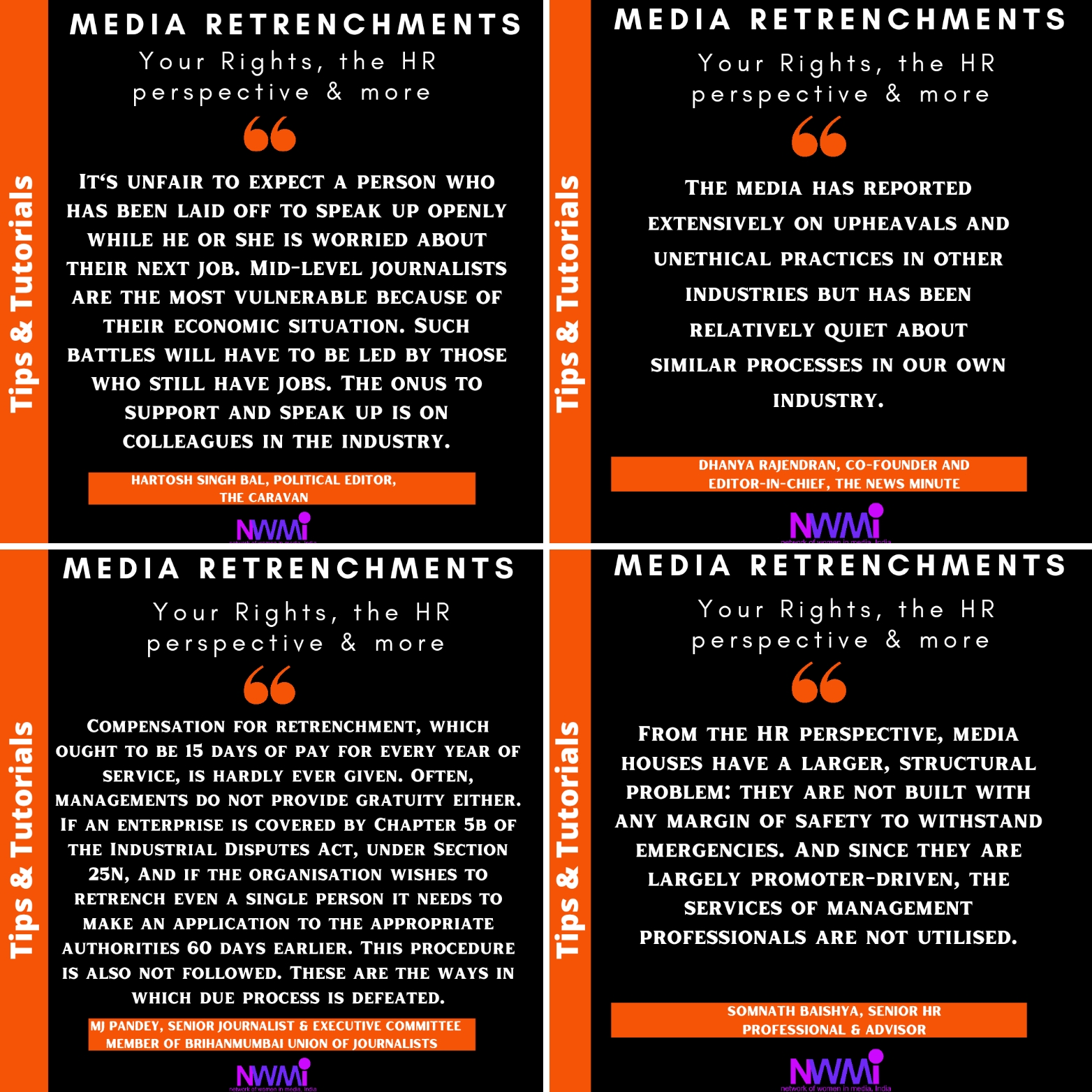 By Editors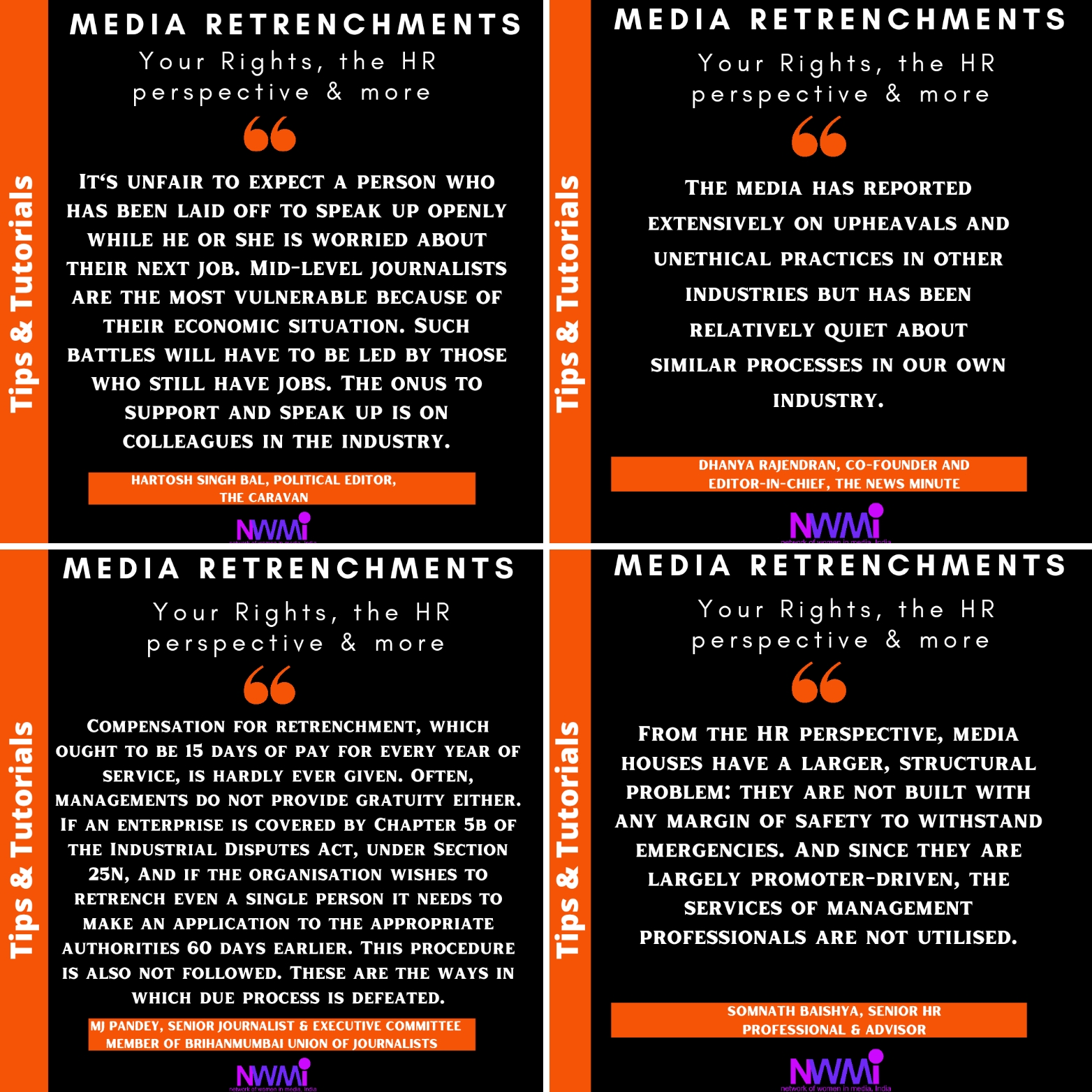 These tips have been compiled from insights shared by Dhanya Rajendran, co-founder and editor-in-chief, The News Minute; Hartosh Singh Bal, political editor, The Caravan; M J Pandey, senior journalist, member of Brihanmumbai Union of Journalists and Joint Action Committee to implement Majithia Wage Board recommendations; and Somnath Baishya, Senior HR professional, during the second of our Letdown in Lockdown webinar sessions, ' Axing Jobs: Spotlight on Our Rights'.
You can read the summary of that discussion in the LINK IN BIO
In the backdrop of the Covid-19 pandemic, hundreds of journalists and other media workers lost their jobs overnight. In response to the situation, the NWMI launched a series of open to all webinars from May 2020 under the banner ' Letdown in Lockdown'.