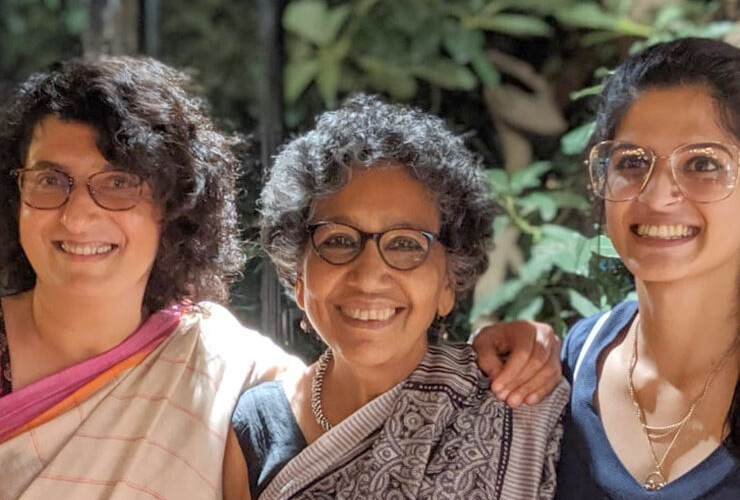 By Revathi SivaKumar
On a dry, warm evening in November, the whys and hows of opting for singlehood drew a large number of curious women, some interested men and a few who identify as non-binary, to Champaca, the charming new book nook and café tucked away in an unusually quiet corner of Bangalore's Central Business District.
The thread connecting the three speakers across generations was their adoption of singlehood as part of a determined resistance to giving up independence and individuality. The anthology, titled Single by Choice: Happily Unmarried Women, published by Women Unlimited, explores the reasons – similar and dissimilar – that drove the choices of the 12 contributors.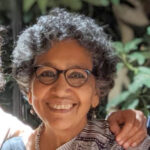 Kalpana Sharma, veteran journalist, columnist, author of two books and editor of four, initiated and edited the anthology. She kickstarted the evening with an overview of her experience of contacting and collating personal stories from single (as in never-married) Indian women, trying to include different generations, professional domains, classes and locations. She admitted that the search for "good writers," among other factors, limited the diversity of contributors: in the end, half the chapters were written by journalists. "Journalists usually write about others, rarely about themselves – so I did face some resistance even from them," she explained.
Putting the book together was an interesting adventure, said Kalpana. "The whole experience of contacting single women and collecting their stories was more difficult than expected," she said. "I had invited 25 women to write but, in the end, got only a happy dozen to actually submit essays. It was a tough call for potential contributors. Each writer had to tread carefully since writing honestly about their choices could implicate family, friends and many others along the way."
Kalpana highlighted some of the shared qualities that characterise the single women who ultimately contributed to the book. Firstly, all of them have liberal and supportive families who enabled them to decide "whether to marry, when to marry and whom to marry," and gave them "the space to decide what they want to do with their lives." Secondly, relative financial stability gives these women an edge. Thirdly, they have managed to build up and nurture a community of supportive friends who, in many ways, constitute a second family. "In my own case," she said, I have always found that it was my friends who would come around to help and be around when I had a problem, even a health problem."
The list of contributors from areas of work other than media includes well-known designer, crafts activist and founder member of Dastkar Laila Tyabji, who Kalpana describes as one of 'midnight's children,' like herself. Among others from diverse fields who have shared their experiences and thoughts in the book are sociologist Sujata Patel, scientist Vineeta Bal and Dalit writer Bama, based in rural Tamil Nadu. Kalpana highlighted parts of their life stories, revealing the different paths that led them to singlehood.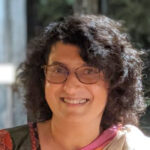 Sharda Ugra, pioneering sports writer who has worked in print and online media, has also been the behind the scenes writer of two cricketers' memoirs. According to her, having worked with Kalpana in The Hindu in Mumbai it was taken for granted that she would contribute to the book. Her essay, reproduced in Scroll.in some months ago, served to generate quite a lot of interest in the anthology.
She confessed that she did initially hesitate to write about something so personal. However, she said, "Once I went deeper into it, I found it quite a blast, as it made me go back to my experiences and find out what really motivated me, even though you never think of your work as doing something for womankind."
Having been deep into sports journalism, at first as the lone female sports journalist and later with a growing sorority, she found that sports "just jumped into my essay a number of times. I realised that I was odd in two ways: I was a female writing on sports and I was single."
Sharda recounted a number of amusing anecdotes, including hilarious questions about her reasons for not getting married: "Couldn't you find anyone?" According to her, the first assumption was always that she had joined sports journalism only to "land some really cool, sexy guy" as a husband!
"I want to tell you that the answer to that is simply no," she hastens to clarify. "You might like the skills and qualities and bodies of certain men, but that does not mean you necessarily want to marry them." Interestingly, she has found it easier to be single in India rather than abroad, where it appears that many women are afraid of "dying alone" with a cat!
Sharda said there were still stereotypes about female sport journalists, as revealed in a recent article revealing the opinions of a Pro Kabaddi team owner. "Without taking names under threat of inviting a defamation suit on myself," she joked, "I remember one person once saying that women like to watch kabaddi because they like to see men in shorts! It made me think about the 60 female sports journalists in India today. Is this the reason we cover sports – to see men in shorts?!"
Describing herself as the "bridge" between Kalpana's and Sharanya's generations, Sharda pointed out that getting married has always been assumed to be part of everyone's life cycle. However, she does not regret her decision or situation. "People always say to the younger generation that they have the most fun," she said. "But that's not true, we have the most fun!"
She also mused that in an atmosphere where single women are considered 'daayans' or monsters or vamps, finding role models was very important: someone who proved it was possible to "not get married and not lose your mind completely." "Needing to look up to someone as an anchor, I found her in Kalpana when I joined The Hindu," she said. "I thought it was completely fantastic that Kalpana was not just a single woman, but "a happy single woman, a professionally successful single woman. She became a hero for me. So when Kalpana asked me to contribute to her anthology, how could I possibly say no?"
Before she wound up her talk she commented that she was happy to see that there were some men at the event. "We love you all," she declared. "This is not a book about hating men. I am surrounded by men at work. I find them interesting, cute and sexy. I just don't want to marry them."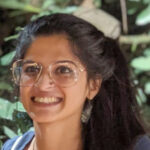 Sharanya Gopinathan, a 27-year-old journalist who is also working on two books, said she had two options when she was asked to contribute to the book. "Either I could write a super-political, super-woke essay, or I could write a brutally honest and embarrassingly honest one. I decided to opt for the latter."
What struck her was: why did it take her so long to make up her mind? Marriage, after all, is the unnatural state that you need to force yourself into entering, while being 'single' is actually the state that should seem natural, she pointed out
She visualises her life 60 to 70 years from now as possibly being 'coupled' with someone of her own choice, not forced upon her. "It took me some years after early adulthood to move away from the realisation that I need not visualise my life with any set kind of end goal in mind," she said. So she decided "at the ripe, old age of 26" that she could choose to remain single. According to her, the 'revelation' was as reasonable as the choice to get married is generally believed to be.
"There is a lot of unlearning that you need to do," she explained. "Even things like drawing up a best-worst case scenario with a friend, in which we decide that if we are single and feel the need for couplehood at the age of 50, we could marry each other. These are ideas that you base your life upon. So I needed to give myself the tips, tricks and tools that you need to equip yourself with in order to lead a happy life. What do I need to do in order to remain single and happy?"
All the speakers then read excerpts from the book: Kalpana from Bama's essay and Sharda and Sharanya from their own.
The question-answer session that followed revealed that the feelings reflected in the anthology were mirrored as well as refracted by the audience. Interestingly, although Kalpana clarified that the anthology is not intended to be anti-marriage or anti-men, some of the comments from supporters of singlehood in the audience, including married folks, appeared to reflect such sentiments.
One woman said that, having gone through a very difficult marriage with a dictatorial man and his family, she wished she had known such choices existed so that she could have avoided marriage altogether. Another woman talked about life with an abusive and alcoholic husband who tried to dictate her life until she decided to opt for divorce and live life on her own terms. A few members of the LGBTQI community, too, spoke about singlehood and how it has been a battle to reach and hold on to it.
According to Sharda, it is not clear why people who are caught in bad marriages seem to find it necessary to try and "inspire" other men and women to opt for it!
In answer to a predictable question about children, Kalpana said that she has always loved them and even considered adopting a child at one point but finally decided that she doesn't need any of her own, especially since she is a much loved aunt and also something of a magnet for the children of neighbours. Sharda was clear that motherhood doesn't appeal to her at all.
Another query was about the challenges faced by parents of determined singletons. How do they cope with social pressures and help their children to determine their own lives? "We should just let them have options," said one mother from the "supportive families" mould, firmly. "It's important to just give a dhakka to marriage," said another proud mother, whose two daughters have chosen to remain single. In earlier generations, single women almost ran their families, and even nowadays many older parents prefer to live with daughters who are single rather than sons with families.
By the end of the evening, the room was suffused with the celebration of singlehood, rather than any explanation or apology for it. It appeared that the solitary life was envied and extolled by those who have opted out of it as well as many who haven't.
Photographs: by Dhanya Rajendran (top) and Bhumika K (bottom)