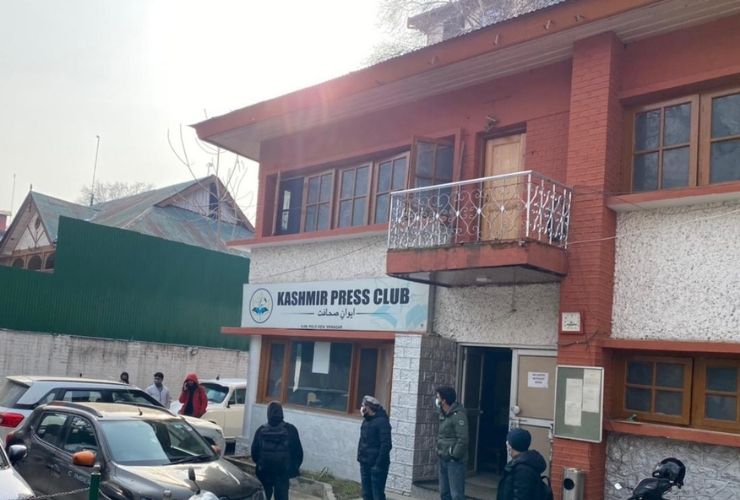 By Quratulain Rehbar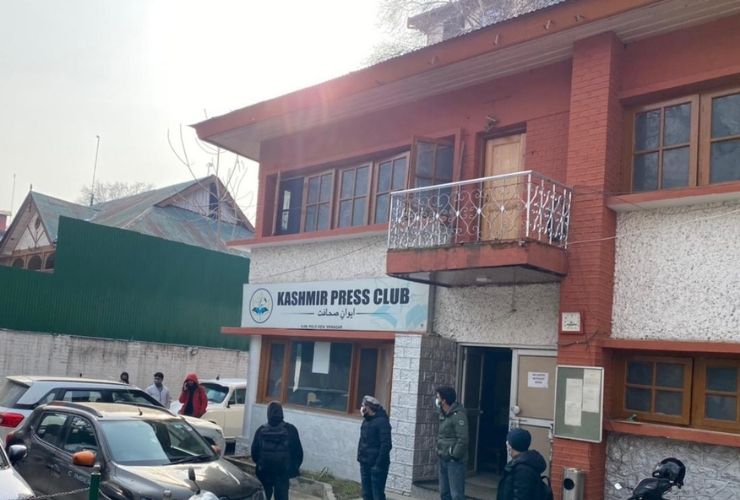 It was only some weeks after the abrogation of Article 370 that I found the place — the Kashmir Press Club. The faces at the club were unknown to me initially, but no longer so after our daily interactions.
Most Kashmiri journalists who were reporting at that time would assemble here after their assignments, sometimes simply to meet each other. A harsh communication blackout had been imposed at that time. The only way to stay updated about what was going on was to sit at the KPC, listen to your colleagues, gather and compile bits of information from each other. Some would talk about their recent reporting trips to southern Kashmir and share information about how people were being tortured, others would share personal stories or talk of colleagues who had been harassed.
The club served as our address — even during the darkest times. It provided us journalists with some semblance of normalcy so that we could continue to report the facts on the ground. During those days of communication blackout, when phones and the Internet were down, chits with messages were regularly exchanged at the club by colleagues. Some would contain messages related to work, some were notes in which friends would just complain to one another. Some were more unforgettable and tragic, laced with urgency. While one of our colleagues was on a reporting assignment, a message arrived about his grandmother's death. No one knew how to reach him and everyone felt helpless. But we were sure that he would eventually come by the KPC, and that's what happened.
Located in the serene Polo View market, under the shade of chinar trees, the KPC is housed in an old government building that was at some point the residence of a judge, later the office of a government department. When it was given over to journalists, just four years ago, it would go on to serve a much more important function than its decaying structure might reflect. It was a distinctly safe space amidst the mounting insecurities that journalists in the state had been facing. It gave us a sense of strength to merely be there and look at the faces of our colleagues who were working tirelessly to keep the dignity and promise of our profession alive.
Working in a place like Kashmir comes with its own set of personal and professional problems — uncertainty, insecurity, trauma, reprisals for our work. The club was therapy. Not that we had suddenly been given a magic wand that would make our problems disappear, but the company of colleagues and a safe space to openly speak and listen to each other provided some respite and relief. Just a reminder: Kashmir doesn't have a lot of safe spaces for such conversations, and definitely not one specifically for the journalists here.
As a female journalist, the club was much more than a meeting place. Recently, when I became a target of online harassment, the KPC became my abode, a safe haven where I could share my ordeal with my colleagues and achieve some kind of mental peace.
I was not the only one. The KPC was helping every single journalist fight and persevere through their struggles, one way or another. Though the quality of tea never improved, we always had a sense of security while sitting on the KPC lawn. The club was like an umbrella that cannot save you from the cold tides but can still shield you from the rain.
The KPC was the last democratic institution in the region defending the rights of journalists. It documented attacks on press freedom and the statements it issued always stressed the importance of a free press.
In a normal society, this work might not be seen as something extraordinary. But where there is a sustained campaign against journalists for reporting the truth, and an unflinching state machinery constantly attacking press freedom, with barely any other institution standing for your rights, the club served as a sublime mountain shielding us from the onslaught.
Now that cover is gone.
Quratulain Rehbar is a freelance journalist based in Kashmir. She reports on human rights, gender, health and insurgency.