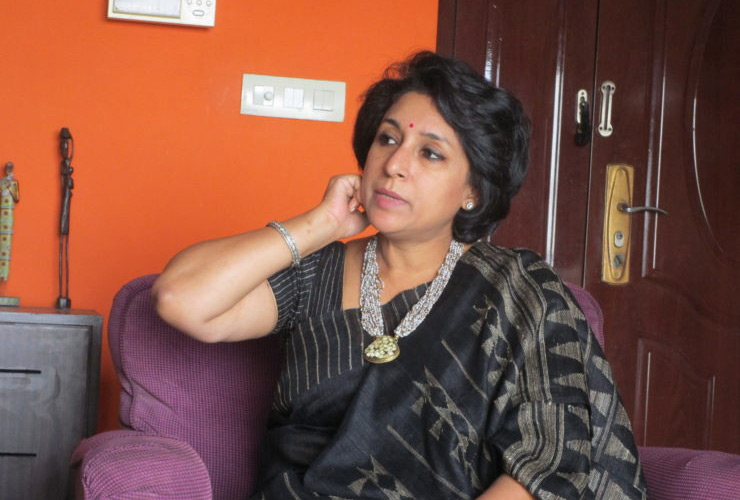 By Editors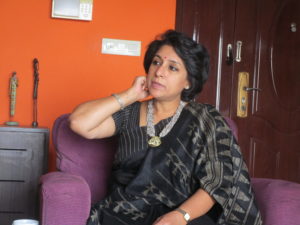 The members of Bengalnet had an informal discussion on women's role in electronic journalism and filmmaking with journalist and CEO of a popular TV channel in Bangladesh 'Ekattor Television' (TV'71) Samia Zaman, at an informal meeting on 26th November, 2016. Samia was briefly in Kolkata on her back from NFDC Film Bazaar, as part of IIFI 2016.Goa.
Samia spoke about her journey in journalism. Hailing from a liberal family she studied in Dhaka and was involved with the film society movement. She also did a film appreciation course before moving to London. Once there she worked with BBC World Service, BBC Television, and an additional course with British Film Institute. Upon her return, she joined the new TV channel 'Ekushe TV' as a producer and then became a very popular newscaster. She even made 2 feature films.
In discussing the role of Bangladeshi women in media in her country, which in spite of several women feature, short and documentary filmmakers, she finds herself as the only women as part of the forum. There are strong women anchors but few are in decision-making positions in the newsroom she rued. However, what was positive about the electronic medium in Bangladesh, the network members learnt, was that news broadcast was mandatory for all channels (there are about 40 active channels in the country) and news documentaries are also beamed on prime time.