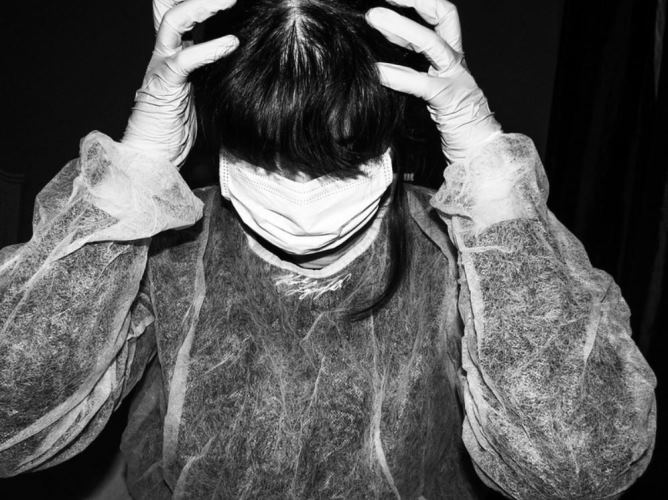 By Editors
NWMI members Theja Ram and Smita Patil give personal accounts of how they fought and overcame Covid 19.
Smita Patil, Pune
—————————
We thought corona would not come to us, but it did.
My husband developed a cold, cough, and fever in August. He had to be admitted as his oxygen level dropped sharply. He then had to be shifted to ICU when his oxygen saturation decreased. He became critical.
 Our 9-year-old daughter, brother, his wife, their two children and my parents who stay nearby also tested positive. We had to shift my father to hospital as he also became critical.
I was constantly praying that everyone should recover fast. I was afraid and worried but had no choice but to work hard to comfort myself and others.
 Proper medical treatment, positive thoughts, and prayers helped us through the crisis. My husband and father returned home.
A month and a half were tremendously stressful. The memories still haunt us, but the silver lining is that our friends and family rallied around during all this time, helping us overcome this crisis. We are 9 Corona Warriors.
Theja Ram, Bangalore
————————-
I was diagnosed with COVID-19 in late July. This was the time I was working on an article about the COVID-19 deaths and most of them were people with comorbidities.
I have also been diagnosed with cancer, and this was also one of the reasons why I was initially terrified. But I kept telling myself that I could overcome it. I was in the hospital for 13 days and most of these days were spent on oxygen.
One of the things that kept me going was reading testimonies of people with cancer, who had also recovered from COVID-19. After the first week, when my oxygen level was still at 91, I began to doubt whether I could recover. But my sister, the eternal optimist, would talk to me every day and reassure me that I would be back home soon.
I would practise breathing exercises regularly and on day 13, when my fever broke, I was ecstatic. I remember wanting to literally jump with joy – though I only managed a decent shimmy, considering I was extremely tired. I also remember spending most days wanting to get out of the hospital and eventually falling asleep.