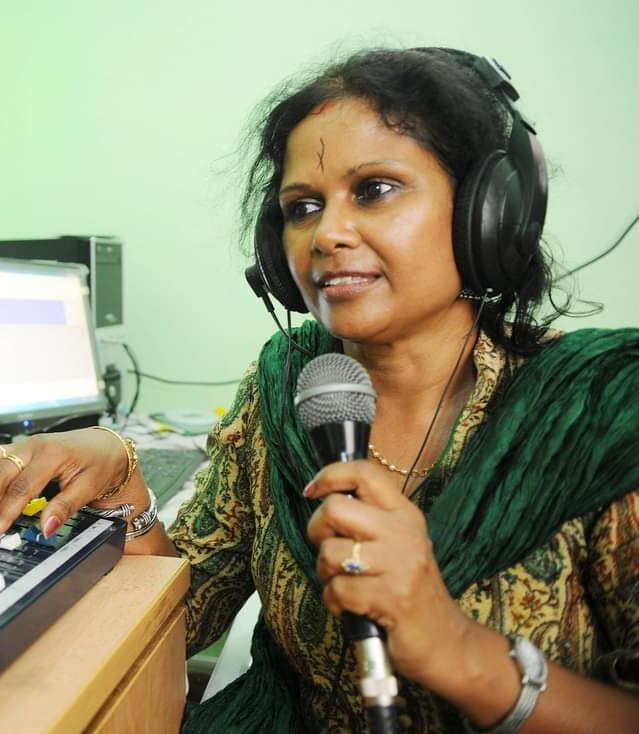 By Shamantha DS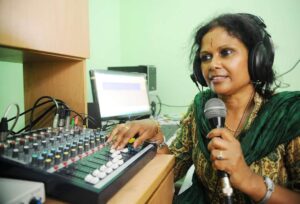 Sarathi Jhalak is a community radio station founded by Shamantha DS, and run primarily by women in Anugondanahalli village, 70 km from Bangalore.
The first month of the Corona virus attack in India was very stressful to us professionally. We were unable to understand the virus and producing programmes from multiple perspectives was a challenge. March, April and May were hectic and uncertain months.
As the situation in Wuhan worsened, regional Indian channels started highlighting the situation. We decided to produce a programme on Covid 19 in the first week of March, before WHO declared Covid a pandemic. We highlighted the dangers of the virus, how it spread, the preventive measures and so on.
WHO's declaration came out on March 11, and immediately, the Centre declared partial lockdown with the Karnataka government following suit. At this point, we decided to produce programs in three different phases. It was a shock to see the shutdown of educational institutions, entertainment programs, malls and multiplexes. We started programmes on these developments.
We included programs on local health services, the role and responsibilities of the police, protocols to be followed, information on free food counters, ration distribution centers, and so on, roping in local administration and MLAs, ASHA and Anganawadi workers.
We began a series of programmes on mental health with experts from the field, discussing issues such as stigma, anxiety disorder, and essential nutrition. We also addressed livelihood issues with industry bodies such as FKCCI, economists and financial experts.
We, at Sarathi Jhalak, were probably the first to address the increase in violence against women during pandemic in the last week of April, highlighting the Karnataka perspective. We set up telephonic counselling sessions for women and families, co-ordinating with the police.
By May, we included issues affecting pregnant women, children, and the elderly as well. We also started doing programmes on Atma Nirbhar Budget and roped in MSME departments and financial institutions.
We conducted an awareness program and distributed masks and hand sanitizers to villagers. We have also tied up with UNICEF and SMART organisations to produce programs, emphasising the need to practice the ' Three Formula – Physical Distancing, Sanitising & Wearing a Mask.
I can honestly say that despite the challenges, we at Sarathi Jhalak became more innovative, and digitally empowered during the pandemic.
NWMI member Shamantha DS is a print journalist, a film critic, a radio professional, a script writer, a travel journalist, documentary film maker, founder of a NGO, and author. She is also the founder of rural community radio station, Sarathi Jhalak.