By Editors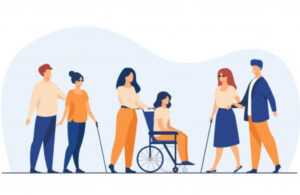 According to statistics collected by The Prajnya Trust and Shanta Memorial Rehabilitation Center (SMRC), women with disabilities are at least twice or thrice more likely than other women to experience violence, including by family, intimate partners caregivers and in institutional facilities. 40-70% of girls with disabilities are likely to be abused by the time they are 18.
By stereotyping people with disabilities, we make them vulnerable to violence, because we infantilise, dehumanise and isolate them, thus taking away their voice and agency. There is, therefore, a great need for more sensitivity and awareness on the part of the media while reporting on this issue.
The information in this guide has been put together by NWMI based on Dr Aiswarya Rao's pointers on how media representation of gender violence against Persons with Disabilities matters.  Dr Rao is a paediatrician, a disability rights activist, and the founder of Better World Shelter, a rehabilitation centre for disabled women in Chennai. She facilitated this discussion at a webinar organised by NWMI and the Prajnya Trust on December 3, 2021.
Gender violence against women and other sexual minorities takes on monstrous proportions among those with disabilities. According to data corroborated across countries and cultures, 80% of women with disabilities are victims and survivors of violence, 4-10 times higher than women without disabilities. Children with disabilities are especially vulnerable.
This violence takes on many forms like physical or verbal, pyschological, sexual, socio-economic or violence in domestic/intimate relationships. Usually there are three different structural, gender-based power differentials. Man against woman, Non-disabled person against a person with disability and a person at a position of power or authority against a junior. 
What to Write
All journalists must take care to : 
Be accurate and use the right language

Give the survivor a voice 

Talk to experts 

Educate the public. They must ask themselves how they can raise awareness.

Include information on where survivors can get assistance

While writing the report, journalists must question if their portrayal of the survivor or victim is respectful.
Journalists must take care to always accurately name their disability or vulnerability.
The story should be linked to a larger overarching issue or broad theme. Journalists should examine if they are raising awareness and informing current policy initiatives.
Journalists  should step back and ask themselves: Are they offering solutions/strategies or monitoring or following up the progress?
It would also serve to keep in mind these laws and conventions governing gender based violence and media reporting in the context of people with disabilities:
UNCRPD

RPWD Act 2016

The National Trust for the Welfare of Persons with Autism, Cerebral Palsy, Mental Retardation and Multiple Disabilities Act, 1999.

The Mental Healthcare Act, 2017

The Rehabilitation Council of India Act, 1992

All the laws of the land are equally applicable 

It would also serve to keep in mind these laws and conventions governing gender-based violence and media reporting in the context of people with disabilities:

What not to Write 
While reporting on gender violence against people with disabilities, it is important that a news report doesn't sensationalise the violence.

Victim blaming is another area which the reporter must stay clear of.
At no cost should the report identify the survivor or reveal their name without their consent.
They should not be projected as an object of pity or as a stereotype. Publishers must refrain from 'disability voyeurism'.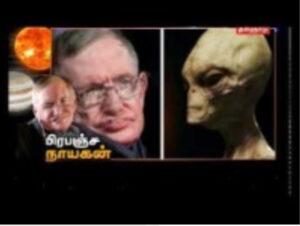 Words and Phrases Not to Use & To Use: