By Ragamalika Karthikeyan & Nadika Nadja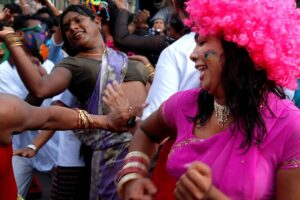 The Madras High Court had recently asked the Tamil Nadu government to come up with a glossary of terms that the Tamil media should  use to respectfully address LGBTQIA+ persons and communities.
However, this glossary was quite outdated. It is crucial that we in the media avoid some of the mistakes make when reporting on LGBTQIA+ persons, communities and issues.
The News Minute along with Queer Chennai Chronicles has been working on a Queer Media Reference Guide in English and Tamil for a few months now. Following the high court order, we decided to use the glossary section of the guide, and teamed up with another queer group, Orinam, and several queer persons including Tamil writers, to produce a glossary of terms in English and Tamil. This can act as a reference for the court and the government.
From NWMI, the two of us have worked on the document — all the contributors to the document are queer.
Once we have the guide ready in English and Tamil, we are hoping to reach out to queer persons who can translate this into other languages as well.
Here's the link to download the resource:
Access the full glossary here: