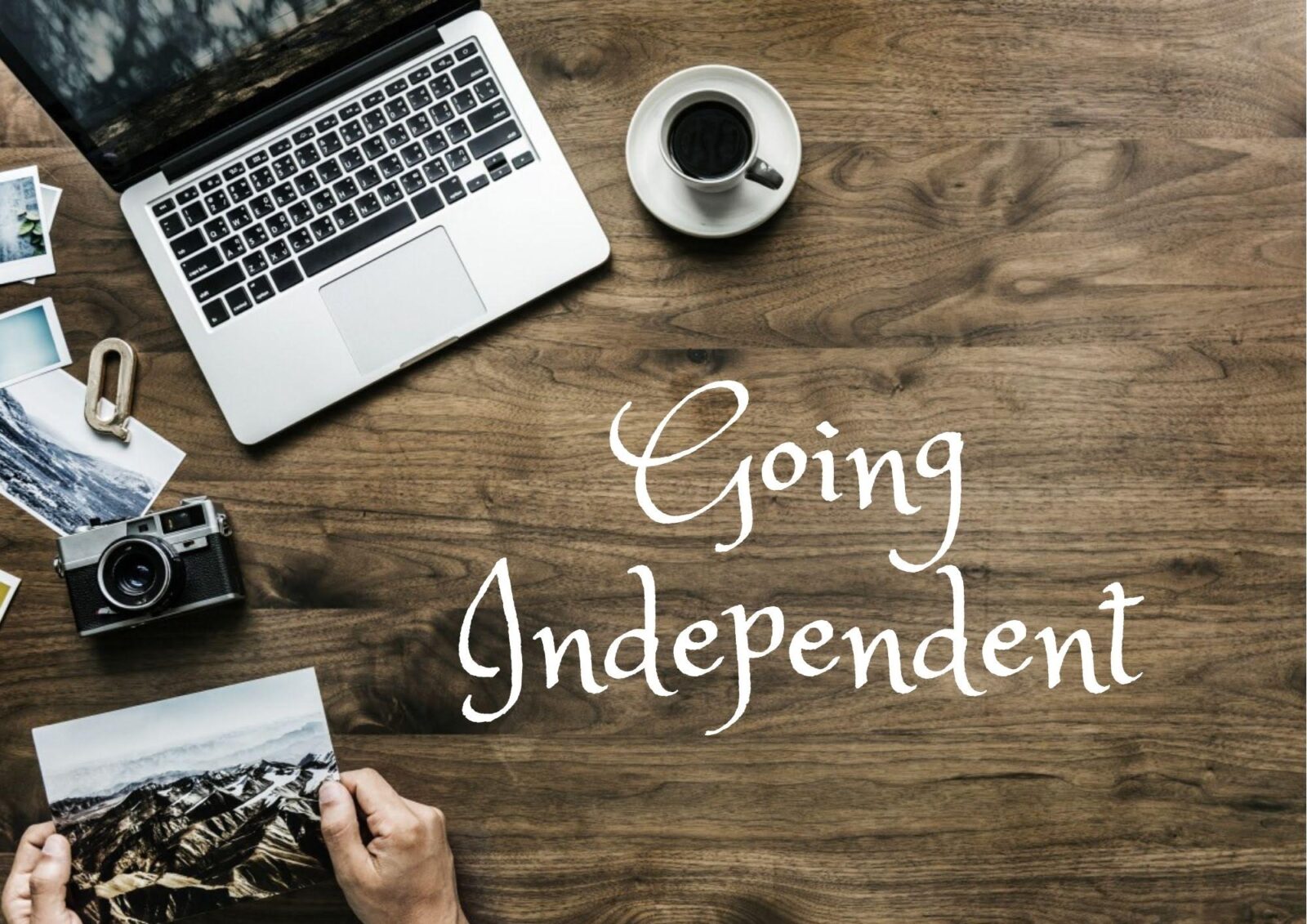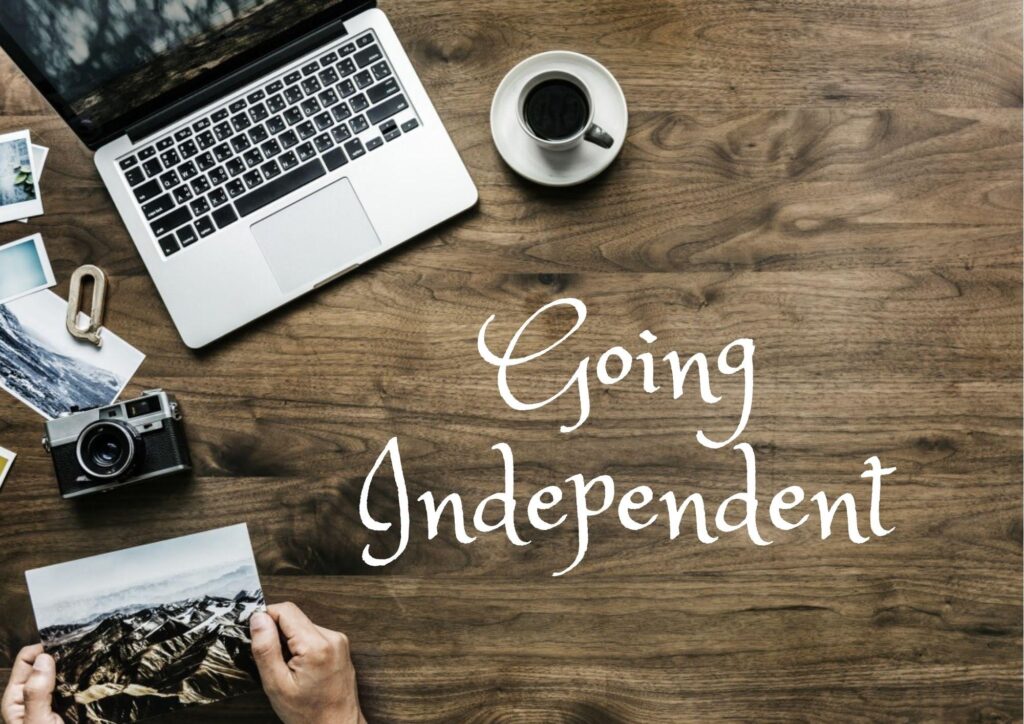 By NWMI Editors
NWMI has been raising the challenges faced by  freelance journalists since its inception. Since 2014, sessions have been set aside at national meetings to share experiences and discuss possible strategies to ensure that independent journalists get their due, in terms of payment, recognition and support from media houses. The statement released at the end of the National Meeting in Ahmedabad (2014) called on media establishments to "treat freelance journalists, of whom women constitute a large proportion, professionally and fairly."
In recent years, while the work of freelancers has been used widely by the media, they have often been treated poorly and unprofessionally in terms of attitude and payment/expenses. We believe journalists, whether employed by a media organisation or self-employed, have an equal right to work in dignity. Journalists who choose to work independently, for various valid reasons, need to be recognised and dealt with as professionals and paid accordingly. We believe contracts setting out the rights and responsibilities of both parties, which are common practice in international media, would benefit media houses and editors as well as freelancers.
The problems of freelancers have been discussed in internal network sessions at every national meet since 2014. Notes from each of these meetings are given below.
Hyderabad, 2016
Since NWMI has a large number of independent (freelance) journalists as members, issues specific to their work had been discussed during the last NWMI national meeting in Ahmedabad in September 2014. Two members had subsequently taken the lead in collating a database of publications, editors, payment rates and conditions, and even some remarks on the general trend of payment timelines. Since this resource has proved to be so valuable, a network session was held on the second day of the National Meeting in Hyderabad to take the initiative forward.
The session was opened with a recap of the discussions in Ahmedabad on issues concerning freelance work. A large number of freelancers are women, partly because many feel the need for flexible work schedules. An open database of publications with their policies and practices towards freelance work has been developed with members' inputs. The list includes information on which organisation pays how much for various kinds of work to freelancers.
The eventual goal is to do an audit but the database is still a work in progress as it is missing information about regional language media. More inputs are needed from members across the country to fill in the gaps. 
The list of editors and commissioning editors also needs to be updated to reflect the changes in contact persons (due to changes in positions, designations, organisations, etc.). 
The four main challenges facing freelancers were identified as:
No paperwork or legal documents to hold media houses accountable, especially in cases of late/delayed payment.

Unethical practices – e.g., an independent journalist's story idea being rejected, but then stolen to be worked on by staff and published a few months later.

No provision for kill fee (part payment for commissioned stories that are not published for various reasons). 

No reimbursement for travel and accommodation while news gathering.
Late payments: the way out?
It was suggested that we start a weekly 'warning and whispers' bulletin to caution freelancers and also shame publications. However, this could boomerang, with payments being withheld as a repercussion, and future work jeopardised. A freelancer shared her experience of trying to shame the editors when they were not paying her, by copying her emails to them to the NWMI list. She said the pressure did work and she did eventually get paid after 14 months but, of course, she could never write for them again. It was suggested that instead of a public weekly 'warning and whispers' document, the remarks section in the existing database can be used. This gives a heads up to members thinking of writing for a particular publication that they may face the problem of delayed payments. Another possibility was to propose an arrangement in which an advance could be paid to the freelancer, with the rest paid on completion of the assignment.
Talking money: the direct approach
Some members do ask for an advance but only sometimes do they get it. Nevertheless, we should keep asking, and in fact embarrass editors by being direct and detailed about expenses. This conversation could be had right at the beginning of the process. Women sometimes prefer not to talk about money, but they need to. It helps if you alert the editor that you will send them bills for expenses.
A culture of respect for independent journalists
The idea is to create a culture of respect for the person who has pitched a story idea or done the work, letting them know in time if an idea is not of interest so they can pitch elsewhere and, of course, not stealing it. Since not everyone is familiar with the practice of pitching stories, it was suggested that a sample pitch could be developed and shared for all to use.
The issue of varying rates of payment was brought up: some publications pay more to some journalists than to others. Such realities make the database even more useful as a reference point, enabling everyone to demand a competitive rate. It was asked if it would be feasible for such negotiations to be done on a collective basis rather than at the individual level alone. The network could possibly serve as a buffer, but this is a role that needs to be explored further, as it would involve a fair amount of work.
It was felt that sometimes, a few freelancers distort the market by offering to write for free. One freelancer for TV channels said she gets called to do freelance assignments but such approaches come mainly from the Response – i.e. non-editorial – team, with whom it is harder to bargain. The sub-text is: "We don't have a big budget but we will give you visibility." 101 Reporters, a Bangalore- based network, reaches out to reporters across the country, give them basic training, and negotiate a rate of Rs 5 per word for them. 101 Reporters takes a cut from the payment and gets credit at the end of the report. Of course they run the risk of those reporters eventually approaching organisations directly, but so far the arrangement seems to be working for both sides.
An editor said the perception is often that 'X' journalist is good but she is tough to deal with because she negotiates a lot. Nevertheless, negotiation should be done at an individual and not a collective level because editors may not like to deal with collectives at all. It was also suggested that a list of freelance journalists – based in different parts of the country and working in different languages – with some details of their competencies would be useful because editors can approach them when they need a story on a particular issue or from a particular place.
Connecting journalists with editors 
We could add areas of special interest, special knowledge of particular subjects, willingness to travel, geographical areas covered, etc., in the existing list of NWMI members. We would need to approach editors and let them know about the existence of such a list and not assume that they would get to know about or access it themselves. A couple of members volunteered to write up 'sexy' profiles of NWMI members so that they could highlight their achievements. Such details would facilitate the process of connecting editors to journalists who could cover a particular topic or an event in a particular place, etc. This work has already been kicked off.
Lack of a support structure 
There is an important issue of accountability in case of problems. For example, if you do a story for a particular publication and someone decides to file a case against you, are you left completely dependent on the benevolence of the media organisation concerned for support? What can be done about this? 
The draft charter that had been put together after the Ahmedabad meeting which included clauses about maternity leave and provident fund, etc for independent journalists was further discussed at the Hyderabad meeting. This charter was  viewed as a wish list of sorts, not as if all of it is immediately implementable, although it could gain some traction and currency if it could be publicised through the NWMI website. 
Following the meeting, the Charter for Independent Journalists was finalised and adopted. 
Strengthening bargaining power 
Keeping a mail trail is important, and story ideas, reminders, etc., should always be on email so that there is a tangible conversation trail to follow up on.
A link to the charter in your email signature could signify that you belong to a larger community of independent journalists; including a declaration, at the end of your emails, that you are a signatory to the charter could reinforce the idea.
Identity cards for independent journalists 
ID cards are a big issue. In remote areas you are asked for them all the time. One member said she got accreditation from the city's Press Club. Though not the same as government accreditation, it has been found helpful. She also got the term used on the accreditation card changed from freelancer to independent journalist. However, it does not entitle her to any of the benefits that officially accredited journalists get. Moreover, to get even a Press Club accreditation, one needs to have worked in a media organisation for some time and have been officially accredited a couple of times during that period. 
The International Federation of Journalists also issues a Press Card, through national affiliated unions, but this does not gain the card-holder entry into government functions, the Parliament. etc. Accreditation with the Press Information Bureau is also an issue that needs to be taken up more vigorously by independent journalists.
National Meeting Chennai, January 2018
The internal session of the network took forward discussions that coalesced at the Gujarat National meet of the NWMI in Ahmedabad in 2014, and were further discussed at the Hyderabad Meet in 2016. With a large number of members being freelancers, the following issues have been raised repeatedly:
Is the time ripe for a 'Freelancers Association' that could promote an agreement with editors, ensure timely and decent payment, and also avoid competition between members? Another question that came up was: can the freelance journalist draw up a contract to which she could hold the publication accountable?

Create a database of lawyers who could help freelancers who are facing legal cases – of defamation, and other criminal charges like 'disturbing public order', and serious charges like sedition. This is all the more important in situations where the media outlet that the story was published in does not offer any support. These databases should be at both the state and the national level. 

Asserting a professional identity through Identity cards and accreditation, lobbying to get membership of unions and Press Clubs.

Sharing of experiences of "successful" freelancers to answer questions on how to contact an editor, how to pitch, etc.
National Meeting Delhi, February 2019
Among the issues that came up in this meeting which focused on prevention of sexual harassment at the workplace was the need to recognise that freelance journalists also face sexual harassment while doing their jobs, often not strictly in 'the workplace' as commonly understood – for example, while out in the field, interacting with sources, etc. 
The session for network members discussed issues of long-standing concern, from freelancers' rights and sharing resources and contacts to best practices on how to pitch to editors. It was also proposed to make a list of network members who are freelance journalists which could be shared with commissioning editors. The statement issued at the end of the meet noted: 
The increasing vulnerability of female reporters to physical violence in the course of doing their work (in certain situations specifically targeted as women), harassment in the form of defamation cases and other legal action meant to stifle freedom of expression and, of course, online abuse (often gendered and sexual in nature) were also discussed. The responsibility of media organisations towards employees as well as freelance journalists working for them who are slapped with criminal and civil cases was flagged as an important concern. 
National Meeting, Bangalore February 2020
One of the major issues  discussed at the internal session on independent journalism was that of pay. In this, there is a huge difference between what language media pays and English media pays, as brought out in the discussions. Often, in the language media, the writer seems to have no leeway to negotiate the terms of work and pay. 
One of the reasons that journalism remains an upper-caste and male-heavy field is because the not-so-privileged can often not work at these terms and rates. You cannot make a living from being a freelancer in today's media. And hence the concerns about pay are urgent and need to be addressed with due seriousness if we have to make media a field of equal opportunities. 
All the panelists agreed that naming and shaming media organisations is not going to be very helpful in getting freelancers paid. It might only result in burning bridges and closing doors. Often the person who is trying her or his best to get a freelancer paid is the editor of that piece; though they often have little say in the way the accounts department hands out the cheques. When you email the editors it is good to keep this in mind.
Editors on the panel encouraged everyone to write in often to their editors with payment reminders. 
Some suggestions: Always clearly negotiate terms of work and pay. Wherever possible, put down every term that you agree to, in an email, and save it for your records. Ask if there is a kill fee if the piece does not work out; you are entitled to it. Often, it gets very difficult for a writer's agreement to be made out before commissioning every piece. Email correspondence documenting the terms agreed upon is hence a very important document to have. 
We as a collective should continue to bargain for fair and minimum pay, and timely payment of the freelancers – i.e. within 30-45 days maximum. And as a collective, one important step that we could do is write to all major publishers and appeal to their goodwill while demanding a fair and minimum pay, and getting them to agree to pay their freelancers within 30 days of publishing the article.