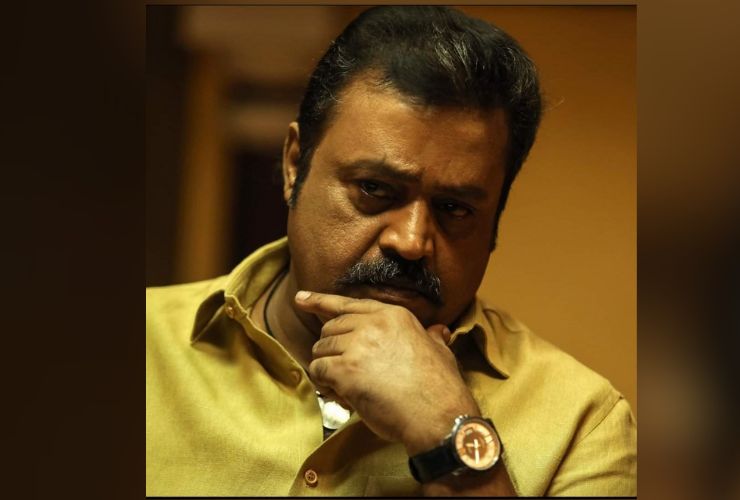 UPDATE: Stop harassing women journalists: NWMI (10 November 2023)
As a follow-up to our statement earlier this week condemning the inappropriate behaviour by actor and BJP leader Suresh Gopi towards journalist Shida Jagat on October 27, 2023, the Network of Women in Media, India deplores the subsequent online and offline targeting of women journalists in Kerala. This backlash against media women speaking out against sexual harassment at the workplace is unacceptable.
When Shida Jagat protested against the humiliation she had to face in the workplace, instead of issuing an unconditional apology or expression of regret, Gopi's reaction was to trivialise the incident, and to use the troll army to attack her with the intention of breaking her confidence. This came along with an apology on the part of Suresh Gopi with the clause "if the incident distressed her…" His behaviour in the following days was to make a mockery of this protest. While returning from the Kerala state's birth celebration in Kaloor in Kochi, he mocked and ridiculed the incident related to Shida, and told journalists, "No 'body touching', please keep away from me." Suresh Gopi and his supporters have used the excuse of 'paternal affection' to justify his actions. As a former Rajya Sabha member, Gopi's conduct also violates constitutional principles.
On November 4, 2023 Gopi took out his ire on Reporter Channel representative Surya Suji. Gopi stared at Surya and demanded to know if there was anything wrong in putting his hand on the shoulder of a male reporter at Manorama News. He also claimed that he feels scared in her presence, a common reaction of men accused of sexual harassment.
When Surya expressed solidarity with Shida Jagat, and ticked Gopi off for making a mockery of sexual harassment, he shouted at her. He then insisted she should stay away if the others wanted him to continue speaking. Unfortunately, the male journalists present refused to stand up for Surya.
The incident was then reported in the mainstream media in a way that supported Suresh Gopi's narrative. Trolls created fake posts reporting Surya's transfer as "punishment" from the channel, which the reporter has denied to NWMI's Kerala chapter.
After the incident involving Shida was reported, Reporter Channel representative PR Praveena was mistaken for Shida, and she was subject to colourism attacks and body shaming online.
NWMI strongly condemns the harassment to which women journalists in Kerala are being subjected.
In 2018, the Network had spoken up when the Tamil Nadu Governor Banwarilal Purohit patted a woman journalist on the cheek at a press conference – an act that amounts to sexual harassment at the workplace.
A decade ago, similar behaviour was met with protests and Congress leader Vayalar Ravi was forced to apologise, when he passed sexist comments in response to the questions posed to him by a women journalist from Kerala. NWMI was in the forefront of demanding an apology from the then Union minister, and the incident had met widespread criticism. At the time, the media fraternity stood together in demanding an apology from the minister.
The NWMI condemns the trend where powerful men can keep abusing women journalists with impunity. The Network also denounces some of the fellow male journalists who are furthering the sexism perpetrated by Gopi and his army of supporters.
We stand in solidarity with women journalists in Kerala, and appeal to the media community to strictly abide by professional conduct and workplace norms.
10 November 2023
The Network of Women in Media, India
***************************************************************************
NWMI statement (28 October 2023)
NWMI condemns Suresh Gopi's conduct towards journalist

The Network of Women in Media, India strongly condemns the way actor and BJP leader Suresh Gopi responded to a female journalist during a press conference on October 27th at a hotel in Kozhikode. In response to a question from Shida Jagath, a journalist from Media One TV, he placed his hands on her shoulder, and she visibly expressed her discomfort and lack of consent. Disregarding her protest, Suresh Gopi repeated this action, and she had to forcefully remove his hands from her shoulder. The video clearly demonstrates acts that constitute workplace sexual harassment. Suresh Gopi is a former Rajya Sabha member, and currently the Chairman of the Satyajit Ray Film and Television Institute.
The definition of "workplace" as per the Sexual Harrassment of Women at Workplace (Prevention, Prohibition and Redressal) aka POSH law includes 'any place visited by the employee arising out of or during the course of employment'.
Gopi has responded on social media saying that he is ready to apologise for any unintentional hurt he has caused, addressing the journalist as "kutty" (meaning kid/ daughter) and saying that his touch was affectionate and paternal. This response again highlights the fact that Gopi is incapable of viewing a woman journalist in her workplace as a person who needs to be treated with respect and professionalism, and that he is still in denial of the utterly offensive body language that he displayed.
NWMI demands immediate action from the state government, indicating recognition of the seriousness of this offense. We also call upon Media One to initiate an inquiry process in accordance with the provisions of the POSH Act 2013. We also call upon Media One to initiate an inquiry in accordance with the provisions of the POSH Act in order to ensure that adequate action is taken, as warranted by the law.
The Network of Women in Media, India
28 October 2023