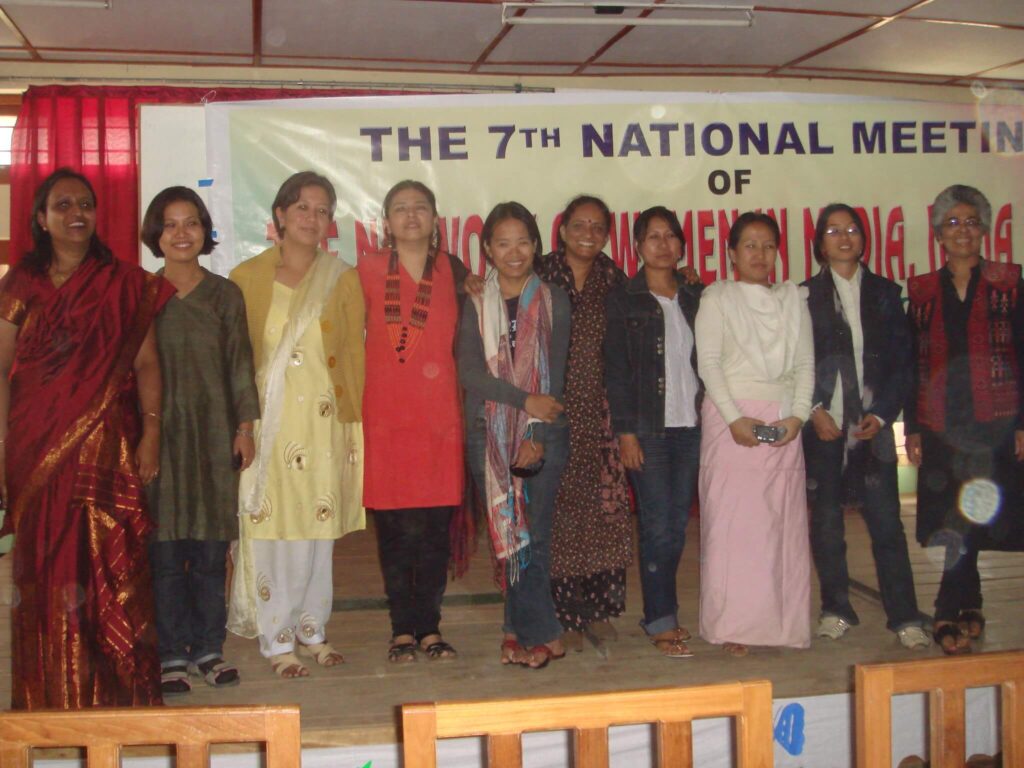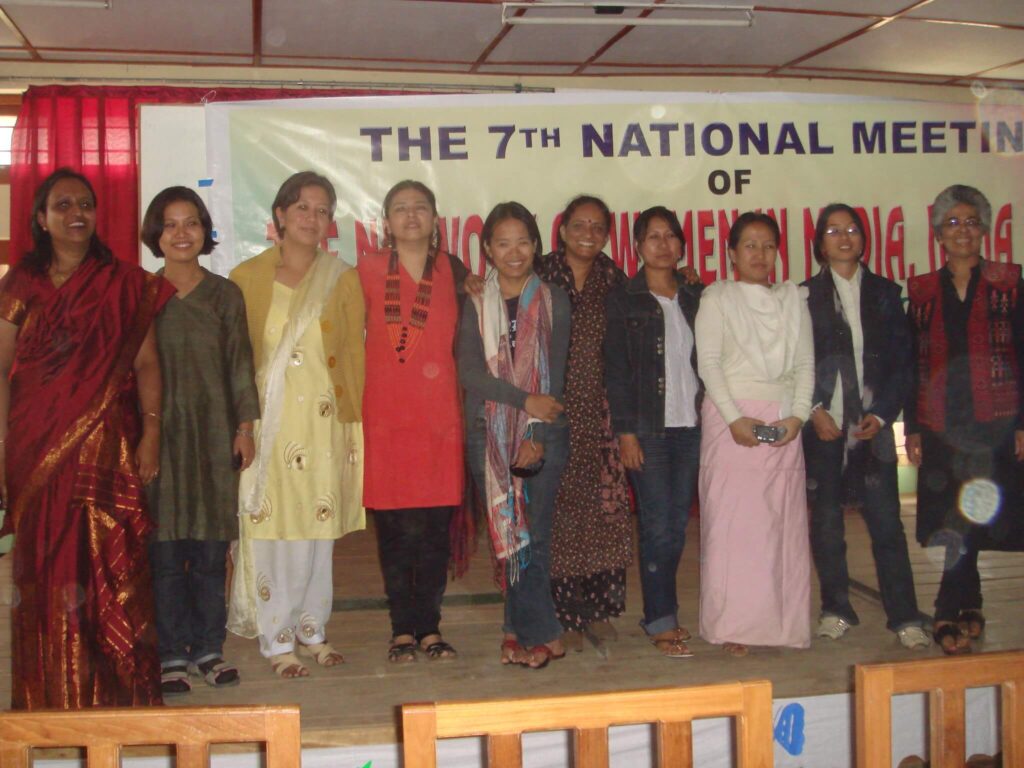 In what can be considered a landmark event, around 60 women journalists from across India met in Imphal from March 5 to 7, 2009, to attend the seventh annual conference of the Network of Women in Media, India (NWMI). This represents the first gathering of such a large number of Indian women journalists, across all media and representing many languages, in the Northeast.
NWMI is a national network that aims to provide a forum for women media professionals to share information and resources, exchange ideas, promote media awareness and ethics, and work for gender equality and justice within the media and society.
For many of us this has been our first visit to Manipur and the Northeast region and it has provided us an incredible opportunity to interact with its people. We feel particularly privileged to have been present today when Irom Sharmila was released from the J. N. Hospital in Imphal where she has been detained because she has been on an indefinite fast demanding the repeal of the Armed Forces Special Powers Act, 1958. Today marks the 8th year that she has sustained this protest. We were also inspired to meet the Meira Paibis, the women who have been on a relay fast for 88 days in support of Sharmila.
We are aware that the people of the Northeast, especially the women, have lived in a conflict situation for more than six decades, but the reality of what they face has not impinged on the consciousness of the rest of India. We are deeply concerned about the long-standing recourse to the AFSPA in a situation that requires serious and sustained political, economic and social initiatives in partnership with local communities.
Along with our media colleagues in the Northeast, our network would like to consider how we can bring quality and depth to coverage of this region so that the rest of India understands the realities on the ground. At the same time, as situations of terror and conflict increase in other parts of the country and journalists grapple with the challenges of covering those events and their fallouts, we believe we have much to learn from our journalist colleagues in the Northeast. We have gained many insights about how they cope with everyday strife in covering conflict issues and we hope to create a strong network of solidarity with them.
Signatories for the NWMI
Ammu Joseph, independent journalist, Bangalore
Ananya Chatterjee Chakraborti, independent journalist and filmmaker, Kolkata
C Vanaja, independent journalist and film maker, Hyderabad
Charumathi Supraja, independent journalist and consultant, Centre for Advocacy and Research, Bangalore
Kalpana Sharma, independent journalist from Mumbai and member of the board of directors, International Women's Media Foundation
M Suchitra, editor, The Quest Features & Footage, Kerala
Sameera Khan, independent journalist, Mumbai
Sandhya Taksale, executive editor, Saptahik Sakal, Pune
Teresa Rehman, principal correspondent, Tehelka, Guwahati, Assam.
Thingnam Anjulika Samom, freelance journalist, Manipur
Dr Vidhulata, editor, Aurat, and vice president of the Working Journalist Union, Madhya Pradesh
Imphal, March 8, 2009