By Editors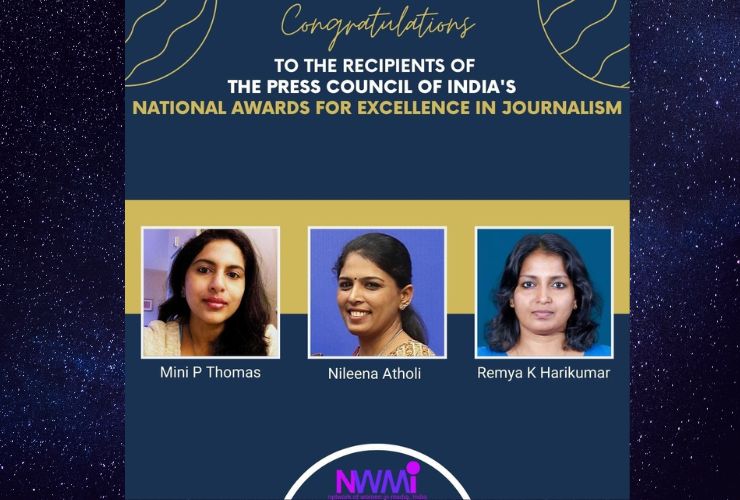 Congratulations to the NWMI members who won the National Awards for Excellence in Journalism 2020 by the Press Council of India! They were among 11 awardees honoured under different categories.
Mini P. Thomas was awarded the Sports Reporting/ Sports Photo Feature award for the story, 'The Blade Runner', in The Week.
Nileena Atholi was awarded the Gender Issue Reporting award for a series of stories on marital rapes in Kerala in Mathrubhumi. (Links to the English version: Part 1, Part 2, Part 3, Part 4, Part 5)
Remya K Harikumar was awarded the Developmental Reporting award for the report, 'Cries that should not go unheard' (on child abuse and rehabilitation) in Mathrubhumi.