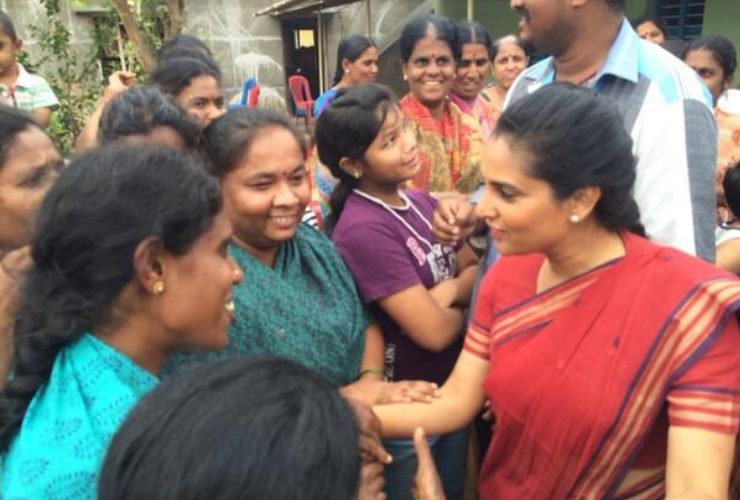 By Sowmya Aji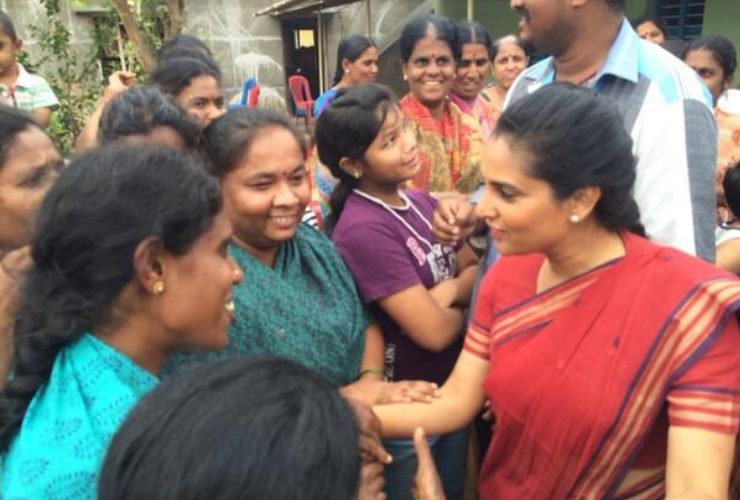 Women who win elections in Karnataka at the Legislative Assembly level and above have managed victories mainly due to "sympathy" or "protection" from a largely patriarchal voter population. This is true in all districts but Mandya, in South Karnataka, is a good case study of how the process tends to unfold.
Mandya district has witnessed several women candidates fight for and win Assembly seats like Srirangapatna and Malavalli. The zilla and gram panchayats are teeming with effective female  members. The farmers' body, Karnataka Rajya Raitha Sangha (KRRS), has contributed a great deal to the strong grassroots network of women activists and leaders. The current Member of Parliament from Mandya is Sumalatha Ambareesh.
Despite the evident political strength of women in the district, Mandya is a classic example of patriarchy at work. The last few elections since 2010 have seen women in Mandya vote using their own knowledge and inclinations, but this is still a furtive activity. On election tours, they would tell reporters that they would vote according to their own wishes but would tell male family members that they had followed the instructions of husbands or fathers or brothers or sons.
A memorable election in Karnataka in this context was the August 2013 byelection to the Lok Sabha from Mandya. Sitting MP N Cheluvarayaswamy of the Janata Dal [Secular] (JDS) wanted to return to state politics and had won an Assembly seat from Nagamangala during the 2013 state poll.  The resulting byelection to the Lok Sabha was for a very short term of nine months (with general elections to the Lok Sabha scheduled in 2014). The byelection had CS Puttaraju of the JDS pitted against cine actress and first-time politician Ramya – real name Divya Spandana –  from the Congress.
JDS patriarch H D Deve Gowda wanted to retain the seat and gave the ticket to senior leader Puttaraju, who had just lost the Assembly seat of Pandavapura in Mandya district to Sarvodaya Karnataka Paksha member K S Puttanaiah, a senior KRRS and farmer leader. At that point in time JDS held five of the eight Assembly segments in Mandya while the Congress had two.
The Congress took a sudden, last minute decision to field Ramya who, until then, had never participated in an election. Ramya was in New Delhi for discussions for her designer clothing brand when the then Chief Minister, Siddaramaiah, and state party President G Parameshwara called to inform her that she had got the ticket. She dropped everything and rushed back to Karnataka, along with her foster father, RT Narayan, to file her nomination in Mandya just minutes before the deadline.
Narayan, who suffered from diabetes, collapsed even as Ramya went in to file her papers. He was rushed to the hospital but medical attention did not manage to save him. Ramya was persuaded by the party to fight the election despite this personal loss because, if she did not, it would be a walkover for Puttaraju. There was no possibility of another candidate from Congress filing papers since the deadline was over.
All through the campaign, Ramya said: "My father wanted me to fight this election. I am here to keep my word to him and to the party."  Women came out in droves to see her and to interact with a top film star they had only seen on screen. Despite the female voter response and general sympathy from the public for Ramya over her personal loss, the JDS was pretty confident that they would retain the seat.
It was perhaps over-confidence that made M Srinivas, a senior JDS leader and multi-time MLA in the same district, make a loose statement that literally changed the tide of the election. At an election rally, he made a remark that no one knew who Ramya's biological father was or what caste she belonged.
In Mandya it was "common knowledge" that Ramya's father was, allegedly, a senior politician from the district, but this was always said in whispers. Ramya acknowledged only Narayan as her father. This insensitive remark from Srinivas enraged the public. JDS party workers were hard put to answer questions on how Srinivas could say such a thing when Ramya had just lost her father.
Patriarchy swung into action and people became protective of her. She, in turn, asked for votes as the "daughter of this district".  Puttanaiah, despite being from the Sarvodaya Karnataka Paksha, did a roadshow with her and announced from the stage: "How can anyone ask who her father is? She is our daughter. She is your daughter. She is the daughter of Mandya!"
This soppy, sentimental appeal – which underlined the prevalent feudal mindset – resulted in Ramya winning that byelection. That victory was a textbook lesson that demonstrated that for a woman candidate fighting elections, even for the Lok Sabha, it is always a matter of how to appease patriarchy; it is not based on leadership qualities or even sincere intent, which Ramya actually had.
Women at the grassroots Gram Panchayat level have managed to win elections on pure merit, but that possibility has not managed to bubble up to other levels of elections in Karnataka – yet.