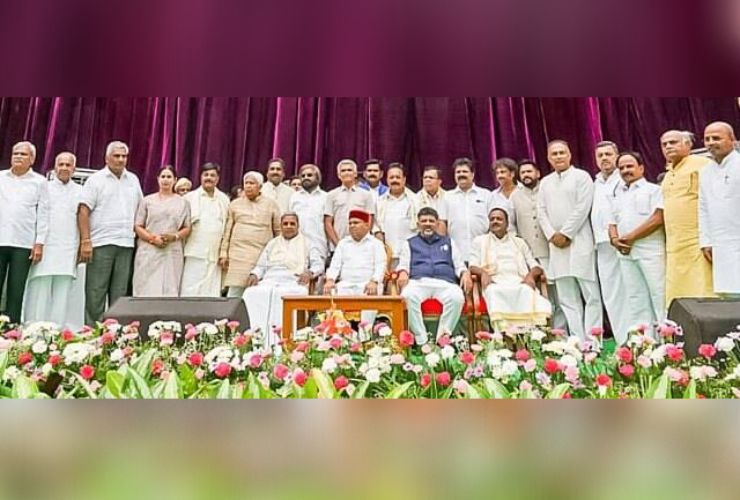 By Preethi Nagaraj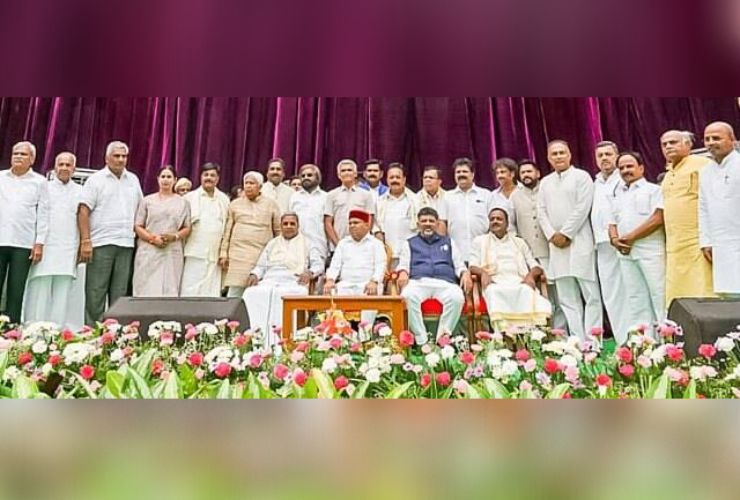 In electoral politics, men rule the roost. This is not only a fact but an evidently unchangeable fact and one that established more strongly with every passing election. After Independence, women expected increased representation in electoral politics as part of the natural order of things in a new nation, assumed political parties would gradually include more women among candidates, and therefore deliberately avoided demands for reservation of seats for many decades. However, in reality, women's representation remained stagnant – if not worse – over the years.
This year, for instance, during the recent Karnataka state elections, which saw three parties (the Bharatiya Janata Party, the Indian National Congress and the Janata Dal [Secular]) pitted against each other, there was barely any discussion about the fact that few women had been given tickets to contest the polls. When it comes to denying participation to women, by way of not considering them as potential candidates, right from the stage of lobbying for tickets, all parties are more or less the same. Some may be better by a shade, but that is hardly any solace in a situation where we seem to have actually gone back in time and there is no sign of surging ahead in the near future. Get the ladies for campaigning, yes. But give tickets to them, nah!
The recently formed Karnataka cabinet has sparked controversy and raised concerns about gender representation in governance, too. In the first round, on the day the new Chief Minister was sworn in (20 May), eight ministers took the oath, too – none of them women, of course. Even the full-fledged state cabinet, with 24 more ministers sworn in on 27 May, has a sole female minister: Lakshmi Hebbalkar.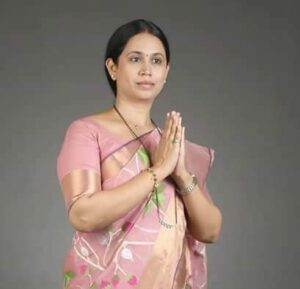 These recent developments have re-ignited discussions on the under-representation of women in leadership roles in politics. It is important to explore possible reasons for the absence of women in the Karnataka cabinet, and emphasise the importance of continuing to promote gender equality in politics.
But let me start with a ray of hope. This is the story of a first-time Member of the Legislative Assembly (MLA), Karemma G Nayak, from Devadurga, near Raichur in the Kalyana Karnataka region. Hailing from a Scheduled Tribe (ST) community, Karemma is what legends are made of. The place she comes from, Devadurga, was considered one of the most backward regions in Karnataka until it got irrigation facilities from the Narayanapura reservoir during the tenure of former Prime Minister HD Devegowda when he was Chief Minister of Karnataka (1996-98). It could easily be one of those places where casteism and feudalism co-exist along with deep and unending poverty. Also, for the uninitiated, Raichur is among the hottest areas in Karnataka, with the mercury sometimes touching 46 degrees in the peak of summer.
Karemma, who belongs to a marginalised ST community, has been interested in politics for many years. She contested the Panchayat polls and was unanimously elected as the President of the Mustur Grama Panchayat in 2005. Although she had initially identified herself with the Congress party and later with JD(S), she was denied a ticket to contest state elections on many occasions. Yet, unrelenting, Karemma continued to work with her people, attending to the issues and challenges faced by them.
This time, when she contested the Assembly elections on a JD(S) ticket, she must have been one of the few very honest MLAs who managed their entire campaign expenses within the budget limit specified by the Election Commission of India. What is more, she worked her way through to her election victory on public funding. People from about 200 villages contributed towards her election expenses and stood by her. Karemma won with a massive margin of 34,256 votes against her political opponent, Shivanagouda Nayak of the BJP.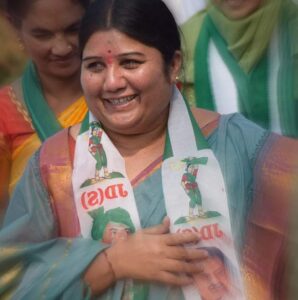 So, today, this epitome of good, clean and fair success in politics as a woman stands before us. Karemma proves that integrity is not yet completely defunct even in these days when corrupt election practices reign everywhere. However, we still continue to witness the poor representation of women in politics.
The near-exclusion of women from the cabinet of the newly installed Government of Karnataka (GoK) is indeed disheartening, especially in a state that prides itself on its progressive history. Despite significant advancements in various fields, politics in India, and particularly in some states, continues to be heavily male-dominated. Karnataka, as one of the leading states in the country in terms of education and economic growth, should be setting an example by including women leaders in decision-making bodies in politics and governance.
Political parties themselves have a responsibility to promote gender equality within their ranks. Is it too much to expect that parties must actively encourage and support women leaders, provide opportunities for mentorship, and create a conducive environment that will enable women to participate in decision-making processes? How difficult is that?
Efforts should also be made to promote opportunities for women's political education, leadership training, and mentoring so that they are equipped with the necessary skills and confidence to navigate the political landscape. Encouraging grassroots movements that support women's political empowerment is also crucial.
Gender equality in politics is not just a matter of representation; it is a fundamental democratic principle. Women bring unique perspectives, experiences and skills to the table, which can lead to more inclusive and effective governance. Including women in the decision-making process can address the specific needs of women and marginalised groups, thereby promoting policies that advance social justice and better reflect the diverse interests of the population.
Studies have consistently shown that diverse teams, which include women, lead to better outcomes in terms of policy-making, economic development and social progress. When women's voices are heard, it helps in creating a fairer and more equitable society.
It is important to have more Karemmas adorn the political landscape of Karnataka and Indian politics in the coming years. Let us hope that political parties will henceforth make an effort to identify women with an interest in and talent for politics, especially those with experience in grassroots politics thanks to their participation in institutions of self-government at the Panchayat level.
Related: Tokenised without a say: Women in Karnataka's politics
Preethi Nagaraj is a bilingual journalist with over 25 years across print and electronic media, writing in both English and Kannada. She is also deeply invested in theatre and visual media as a writer, actor and director.