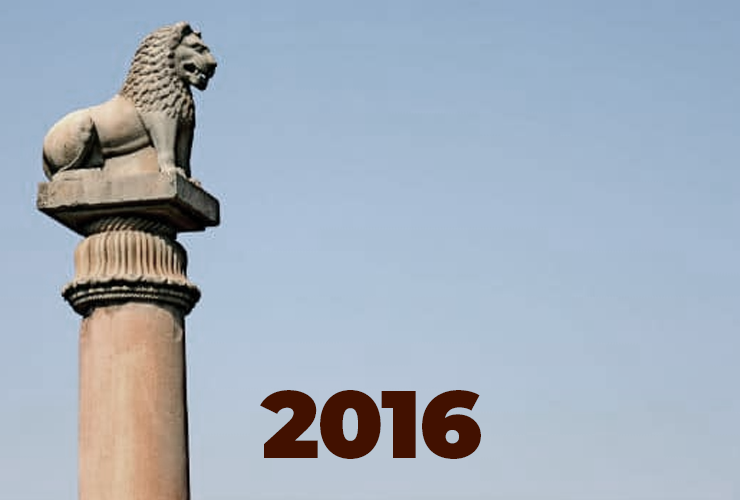 As Tamil Nadu counts down to voting day, the Association for Democratic Reforms has released the results of a February 2016 survey of over 16,000 voters in across all of Tamil Nadu's districts.  The survey listed 31 policy areas and asked rural and urban voters to rate the government's performance on each as well as to indicate how important the issue was to them. This is a wonderful initiative, and we need civil society to undertake more of them, not just before elections.
The 31 items include one labelled "Empowerment of women and security." This predictably ranks very low as a voter priority—17th among rural voters and 11th among urban voters. The reporter who first drew my attention to the survey asked me what I thought of this. That gender equality is a low social priority is not a surprise to any of us; it is the very situation we seek to change.
What caught my attention was the framing of this item. I am sure I should award some points to the authors of this survey for including at least one gender-related item, and I do recognise that in other hands, this survey would have been completely gender-blind.
I cannot help wondering: Would that have actually been better?
What, after all, does "empowerment of women and security" signify to the respondent of a survey? We do not have a narrative available yet from ADR to explain that. That this is one category, "empowerment of women and security," suggests two things to me, quite compatible with each other. First, it says to me that "women are empowered when they are safe." Second, it says that empowered women are safe. Given that in a survey, "empowered" is hard to pinpoint, "safety" is left standing alone as something tangible to rate and to prioritise.
Women's safety is important; the safety of all citizens is a fundamental and foundational responsibility of the state. But when you single out the safety of a single group of citizens, you alter their relationship to the rest of society. They are to be protected, like infants, and concerned as they are with safety, it's a 'safe bet' that they will not be interested in other issues. The other 30 items are therefore issues that citizens, mainly men, are concerned about. For women—not all genders, just women—protection and safety are the main thing.
What are the other issues? Almost all of them, except drinking water, electricity for domestic use, primary health care and food prices and subsidies, are stoutly public sphere issues—traditionally, the world of men. When "empowerment of women and security" are set apart, the suggestion is that these are of peripheral concern to women.
Staying within that realm, however, the exclusion of growing inter-caste violence is still odd—both caste and communal revenge for intermarriage and gender-based violence along caste lines. The violence suffered by both men and women here is not placed on the agenda.
Surveys like this are an excellent agenda-setting device. It is hard not to wish for a more gender-sensitive instrument than the one that seems to have been used. It might have contributed to putting gender justice on the Tamil Nadu agenda.
The reporter who called to ask me what I thought about the low priority accorded to gender seems to have been the only one who highlighted this concern but she clubs it with other infrastructure issues. The Business Standard listed "empowerment of women and security" as being among one of the top priorities despite its middle rank (17 and 11). None of the media reports have called for gender-disaggregated data and because, at this point, only a press release is available, we do not know whether ADR in fact disaggregated the data by gender and other demographics.
Civil society works on gender sensitization and rights issues year in and out, but at election time, it is critical that the media pick up on civil society's groundwork and use its superior network of reporters, its access and its platforms to highlight and amplify a change agenda for society.
Swarna Rajagopalan
Political scientist and Managing Trustee, The Prajnya Trust, Chennai.