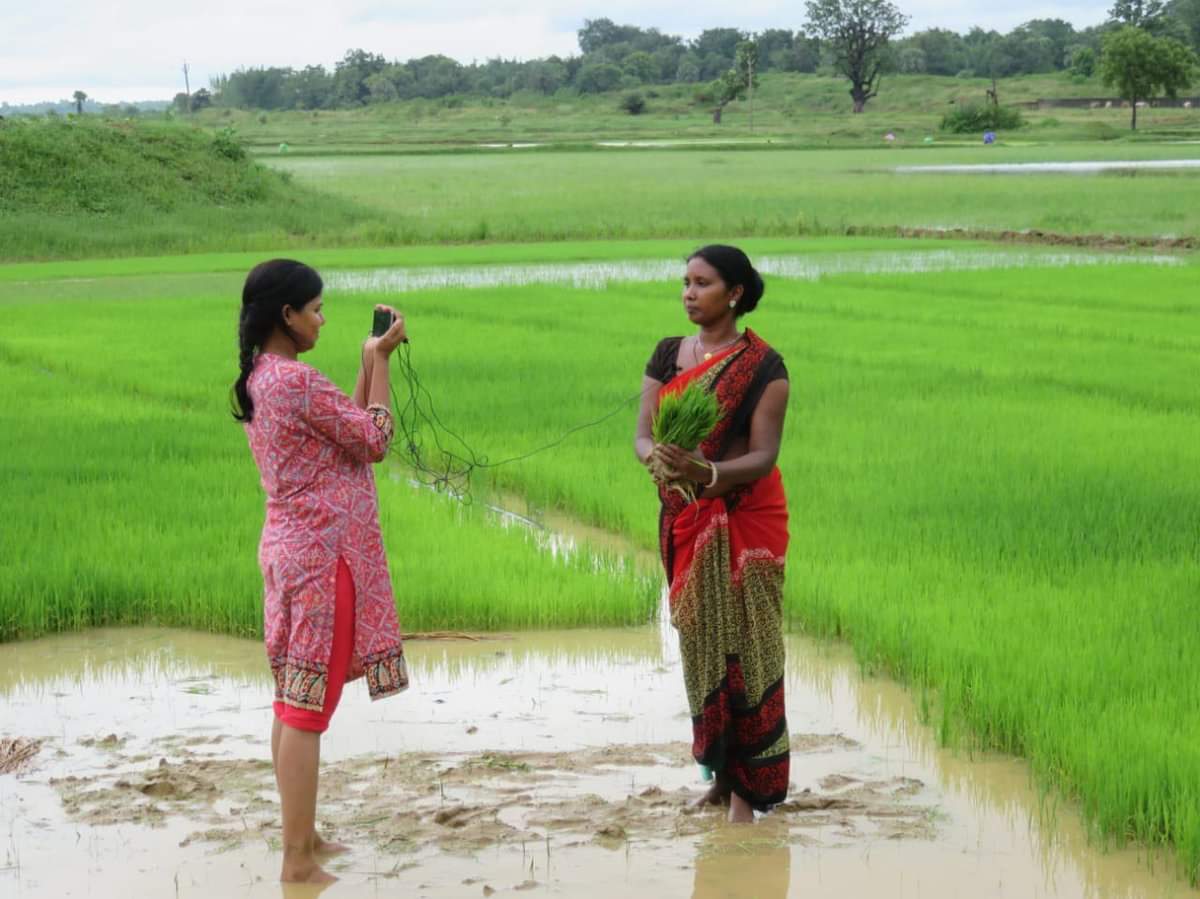 By Vasanthi Hariprakash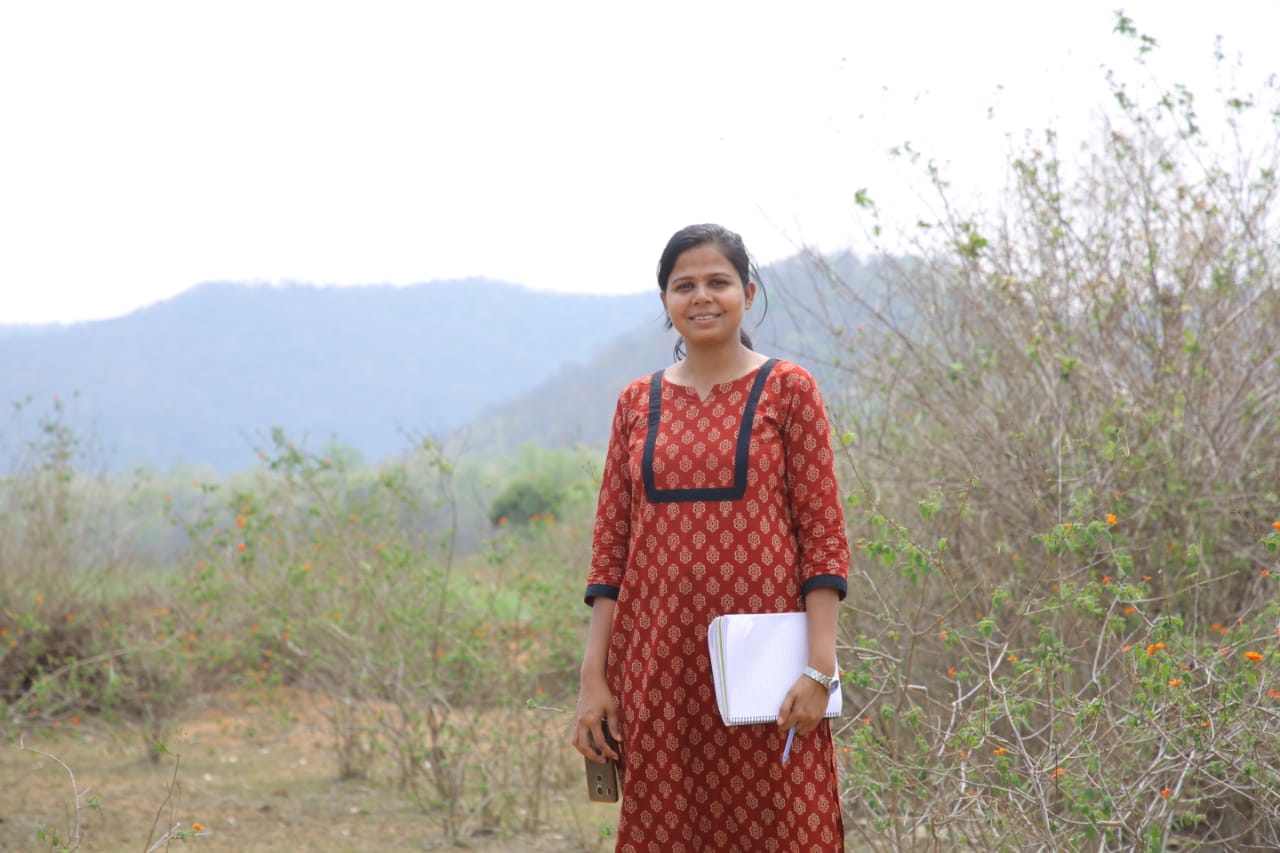 The first time I saw Neetu Singh, I almost didn't see her. It must have been 2016; she was sitting in a corner at the office of Gaon Connection, the rural media platform that is based in Lucknow, Uttar Pradesh. I had been invited to come from Bangalore to talk to the young video and print journalists and spend a few days, ideating helping them with newer ways of telling stories via the camera. Neetu was one of them, busy filing stories for the newspaper edition; a shy smile playing on her lips whenever she looked up or spoke. And that's how she came across, almost every time I met her either there, at the meetings in Barabanki, 30 km from Lucknow or at the annual meeting of NWMI, of media women from across the country.
That turned out to be such a deceptive perception of this powerhouse patrkaar! Over the years as I spoke more to her, or we met in the national capital for programmes of community radio with the warmth of women who knew each other from their village, one learnt slowly of the accolades that had come to her with regularity, whether it be the Laadli Media and Advertising Award 2014-15 for her writing on gender and sanitation awareness, the Laadli in 2017 for consistent writing on gender sensitivity issues, the Laadli again in 2020 for her series Ankahi Kahaniyan (Untold Stories), the Malala award given by the Hindustan group of newspapers for outstanding women from the districts of Uttar Pradesh, and the Breakthrough award for her work in uncovering stories of women of spunk in a remote Adivasi village in Jharkhand.
And now comes the prestigious 2020 Chameli Devi Jain Award. Neetu herself comes from a remote village of Kanpur, in Kanpur Dehat as it is called (dehat, a Hindi word for rural), where one had to walk to the nearest school that was at least 5 km away. She is the eldest among three daughters to her parents and in her own words "the only woman above 25 years of age who is still single". Early marriage for girls is a norm back in her village, education – especially higher – the exception. "Main kisi tarah bach gayi hun," (I have escaped every time) she laughs when you ask her how.
It is easy to laugh away the escape especially with people like Neetu who wear their laurels lightly or do not bear the air of achievement. When you prod, she lets you in on what it meant to be allowed to go to – to sometimes struggle to be at – school, then inter, then high school, BSc in Mathematics and later a Masters' degree in journalism in a college in Kanpur.
The challenge did not come from the family; father Ramsevak Singh was in fact teacher at a private school, mother Meera who had had to stop school after fifth grade due to poverty, was absolutely keen that her daughters should 'do padhaai' and have a good education. Neetu recalls how once she topped a mathematics inter-class contest in her school where she was the only girl among 300 students, for which she was given a small alarm clock. She came back from school the next day to see that her mother had gone around their mohalla (locality) showing it to everyone exclaiming "meri bitiya ne jeeti hai" (my daughter has won this prize).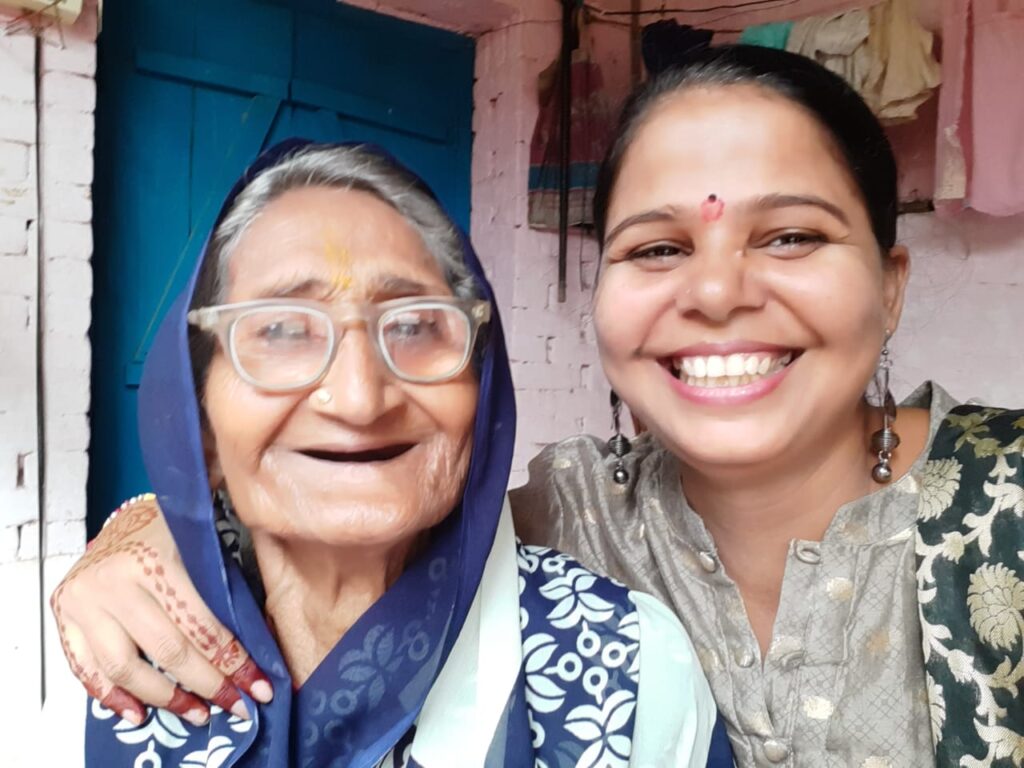 The challenge was financial, even emotional; Neetu lost her mother in 2001 when she was 13; her mom was 30. Thereon she was sent away to her aunts' place, sometimes to her father's at a town, but somehow she kept at her studies. The 24,000 rupees per annum that she had to shore up for her journalism and mass communication course seemed huge, but her daadi Ram Devi, father's mother, pawned her own jewellery to ensure that Neetu entered the world of journalism. Her father's sister and her husband (Bua and Fufaji as she calls them) were a huge support as she finished her degree while living in their house in Kanpur city. Even after she finished her masters in mass com, no job came by, only offers of internship where she would be given a pittance every month. Neetu then went back to her village along with her two sisters where they had a small patch of land and worked on the fields for a year, while taking tuitions at a nearby school to support their household expenses.
One day she got a call for a job at the community radio station Waqt ki Awaaz as a programme producer. For five years thereon from May 2011, she did fieldwork, research, scriptwriting, editing, mixing as well as anchoring programmes such as 'Aaj ka aaj kya hai khaas', 'Socho aur khelo' and 'Mehmaan Manch' that had a reach of 3 lakh listeners in that region.
The turning point came when she entered Gaon Connection as a reporter and joined a team of vibrant rural journalists who were trying to hold up the mirror of rural India to the rest of India. Neetu says this was a place that 'sculpted' her into the journalist she became, with consistent reportage on issues that women faced in the region. She has special praise for the founder-editor of Gaon Connection, Neelesh Misra, a popular radio personality and renowned poet-lyricist of Hindi cinema. "Neelesh Sir would not just praise my work in full hearing in the news room, he would often come discuss what I am doing, and put out my work on his own social media. The most important thing I got was the freedom to pursue the kind of stories I wanted to do, without ever any pressure to do it a certain way or not do it at all."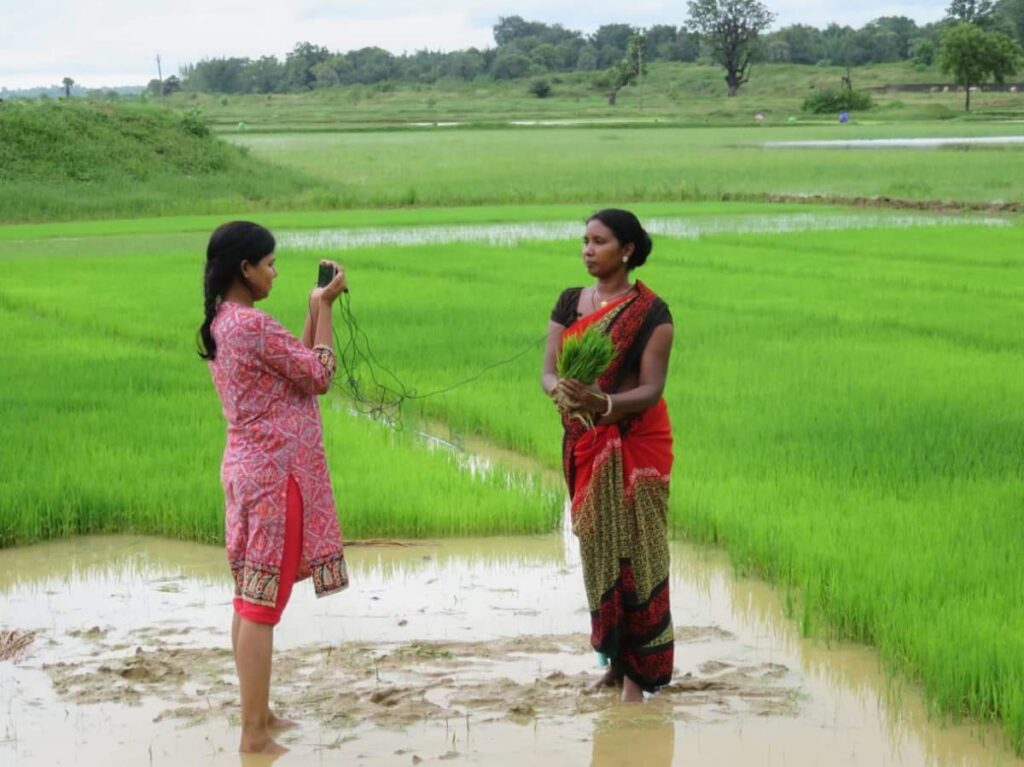 As part of the 'Swayam Project' campaign of the Gaon Connection newspaper, Neetu travelled through the state of Jharkhand where she stayed for a year and a half, doing stories that most of India never gets to hear. For instance, did we know of the incredible Adivasi women under the banner of Sakhi Mandal in Hesalbaar village of Lothhar district who built a 2-km road and a checkdam that now has not only helped harvest rains for irrigation of barren fields but has also stopped its men from migrating to Maharashtra every year in search of work? Neetu got this story out, got the Breakthrough award in the process.
Her other groundbreaking work has been ground reports on survivors of rape in a series called 'Balaatkar ke baad' (after the rape) for Gaon Connection where she followed up on the cases from a social and legal perspective, and examined the horrific impact on the lives of the women, some of them still children.
This young woman who has told untold stories this far through audio, text and video media, while facing untold hardships in her own life, has a dream. In Neetu's own words, "In the future, I wish to go and go to every state in India to do my journalism. I want to bring out the stories of those who get oppressed and their voices suppressed."
Chameli Devi Jain, the Gandhian and freedom-fighter in whose name outstanding women journalists of India are honoured year after year, would be proud of the girl from Dehat who is destined to go places.
(Vasanthi Hariprakash is an award-winning journalist and former radio anchor. She is the host of  The Dosa King podcast on Spotify.)
Read Neetu Singh's stories on Gaon Connection here.