By C Vanaja

Yes, I have survived in the media for 25 years. I started as a print journalist in 1993 but used every medium available to tell stories, and am looking forward to telling more. Today, I sign as an independent journalist and film maker but prefer to call myself a story teller: a non-fiction story teller. This may not be a big deal since there are hundreds of journalists and film makers out there who are doing way better than me. But for me it has been a tough journey. A journey where there were no steps or elevators but one where I constructed each step on my own and climbed upon it.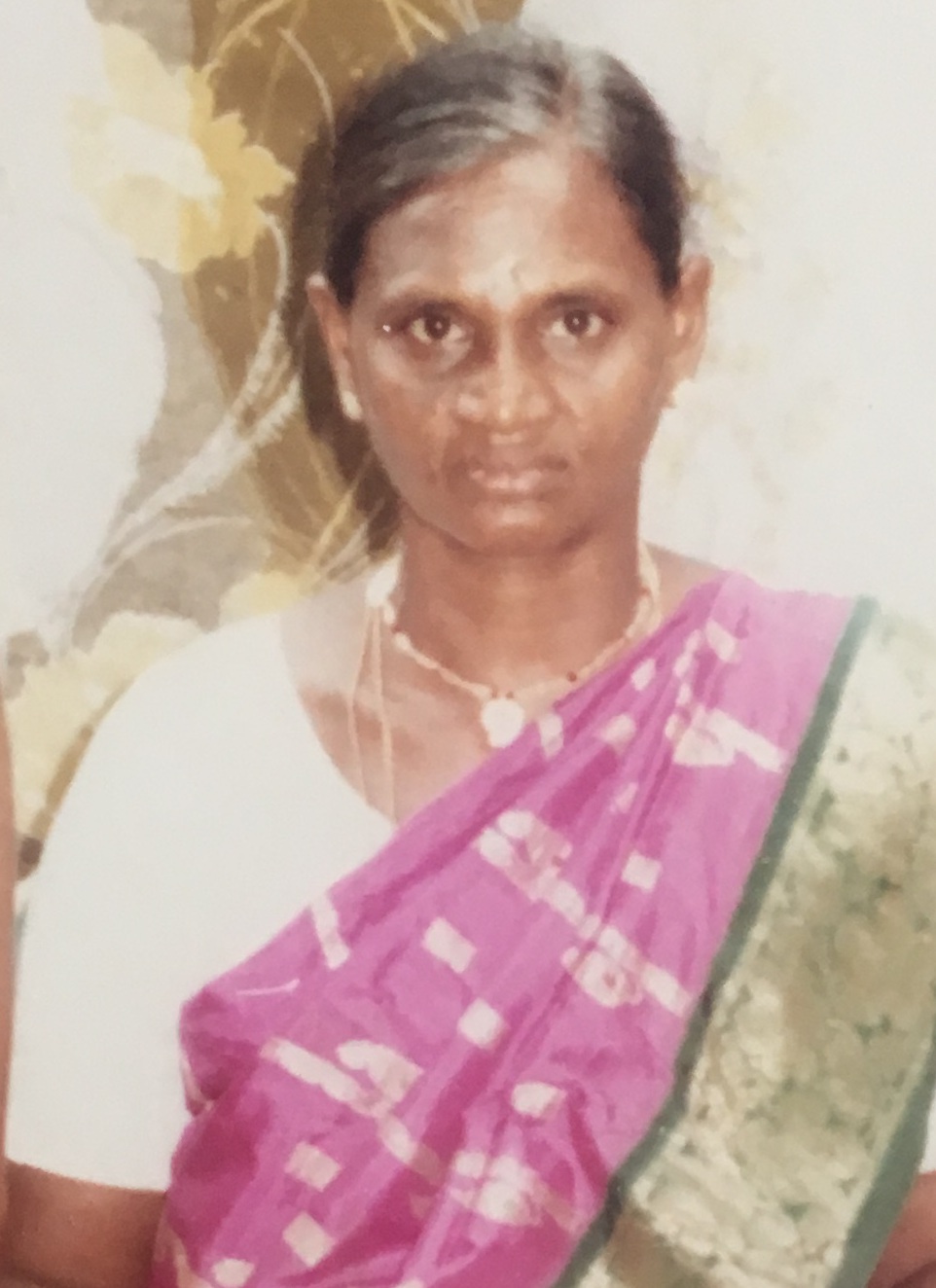 A secret dream
My grandmother Venkata Narsamma – a gritty farmer just 28 years older than I – wanted me to become a writer and write novels. We lived in Kakarla, a remote village in Khammam district of Telangana where child marriages are the norm among all castes, and girls are married off between the ages of 12 and 15 years. In such a context, my grandmother and I dreaming such a dream was really unthinkable. We had only an upper primary school in our village and all the girls would drop out in the seventh standard when they were 12 years old and get married within the next couple of years. My grandmother gave birth to my mother when she was 14, and I too was born when my mother was 14 years old. Since it seemed certain that I would be married at 13 or 14 years, we drew inspiration from women novelists like Yaddanapudi Sulochana Rani, who was married at 14 and later went on to become a writer. Despite gaining only an elementary education, my grandmother was a voracious reader who would sneak in novels from the nearby town, going there once a month to get groceries. She would iron out, with her hands, all the newspapers used for packing the groceries and keep them under a grinding stone before handing them over to me to read. No matter which newspaper or which date, we would devour all the news published in those little pieces of newspaper.
Luckily for me, my grandmother, who had been widowed at 20, and had experienced tremendous violence, could stand up against my proposed marriage at 13. That was when I attended my first classes in Marxism where I was told that one was dead the moment he/she stopped questioning the status quo. I was introduced to real literature outside pulp fiction thanks to the political classes organised for farmers in the village by one of the communist parties. Since they were conducted at our home I was lucky to attend all three days. I am not sure if anybody else got anything out of it, but it changed my perspective and made me more rebellious. All the Russian literature translated into Telugu, dumped in the village, and newspapers that arrived once in a month as packaging material for groceries, changed me completely. Two years later I decided to fight tradition and went on to appear for the 10th standard exam as a private candidate. Again, both my grandmother and mother helped me in clearing the exams. I had decided to give the exams just three months before and there was not much help around. So they told me to consider each text book as a novel, read it and write whatever I could remember. None of us had any hopes of clearing the exam. Those were the days when the pass percentage was less than 50 percent even for school going students. But the strategy worked, and I passed.
Coconut oil and hibiscus flowers
Sometimes I feel that the theory popularised by Paulo Coelho may be true: "When you want something, all the universe conspires in helping you to achieve it." For the first time in the history of our village a bus service was started. Otherwise we would travel for 3.5 km in a bullock cart to a road point and wait for the bus to go to Kothagudem, the nearest town. Buses usually wouldn't stop for the villagers. Sometimes we would wait the entire day and come back without getting a bus to go to town. That was the story of many villages in this part of the country until just two decades ago. So I was the first girl to use the village bus service to go to town and join college. But the bus service was stopped in a couple of months as there was a breach in the road due to rains. My mother requested a distant relative in town to house me till we found a solution. I stayed there for a year and then started living in a single room rented for Rs 50 and got Rs 50 for other expenses. This was in the late 1980s; I was 16 then.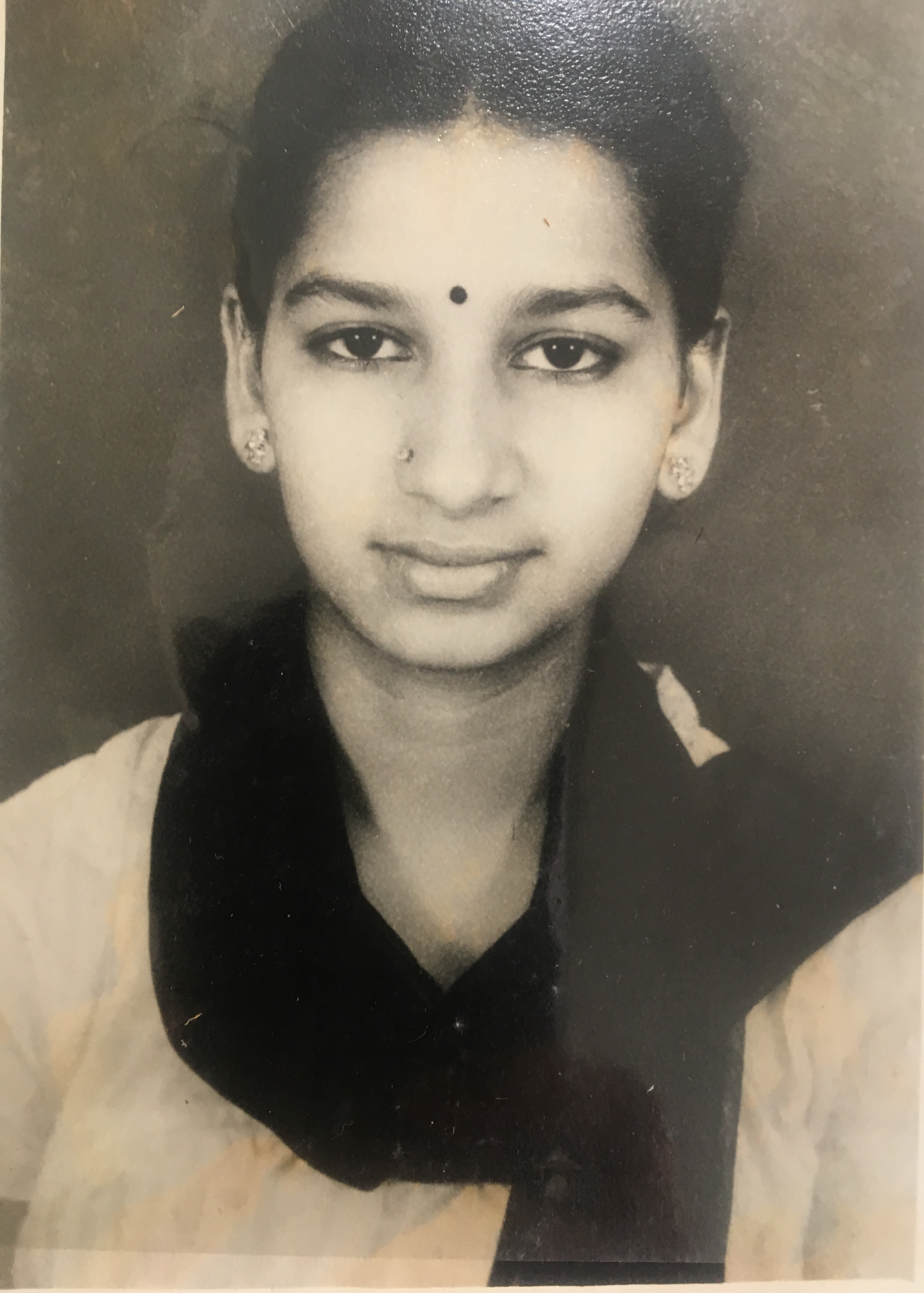 The village girl with coconut oil and hibiscus flowers in her hair, catapulted into a chaotic urban college, soon started winning elocution and essay writing competitions for the college. That set me on the path of what I have become today. My Telugu lecturer Dr Ayachitam Sridhar, who was in charge of extra-curricular activities, introduced me to Sri Sri's Mahaprasthanam (an anthology of progressive and revolutionary poems by noted litterateur Srirangam Srinivasrao) and put the idea of becoming a journalist into my head. He told me that I would be a good journalist and encouraged me to go to university to study journalism. Sridhar sir is now chairman of Telangana Grandhalaya Parishath (Telangana Public Library Council). He had to take the blame from well-wishers when I decide to stick to the profession and turned away one of those secure government jobs. I must thank Sridhar sir for putting me on this roller coaster ride for life.
But you can't be a journalist
One step out of the village led to many more steps, finally landing me in Hyderabad in the 1990s – first at the Telugu University and then in Osmania University to study journalism. Of course, this path was accompanied by struggles and hurdles common to any first generation educated from a rural background. But the university opened many windows that impacted me emotionally, intellectually and politically. I started working with the civil liberties movement even while being a student and started writing articles for newspapers and magazines. By the time I was out of university with a degree I had a huge folder full of stories and was dreaming of becoming a big reporter.
However, there was a big blow waiting for me. While all the boys who studied journalism could get a job in newspapers so easily, no one was willing to employ a woman. Taking on a girl as a reporter was completely out of question but even to hire her on the desk was not possible. The prevailing mindset in the Telugu newspaper industry at the time was that women as reporters were not suitable at all, because even if they were hired at the desk they would leave the job when they got married and, anyway, they did not work on night shifts. These were common excuses given. But interestingly everyone was impressed by my work and asked me to continue as a freelancer, where they paid Rs 100 or 200 per piece, if at all they paid. I was completely heartbroken but one window opened in the darkness. A magazine called Suprabhatham agreed to take me on as a trainee sub-editor cum reporter for Rs 1,000 monthly. By then I turned away a Group III government job thinking that I was going to be a biiiiiiiiiig journalist. Suprabhatham was a fortnightly at the time. I would finish all my desk work in a week and take permission to go out and do some stories. My first story was 'Orphans for sale' which had unearthed the adoption racket in Hyderabad. It went on to become the cover story of the magazine. The editor and the management decided that I should report from the field and not rewrite copy on the desk. I had finally become a reporter.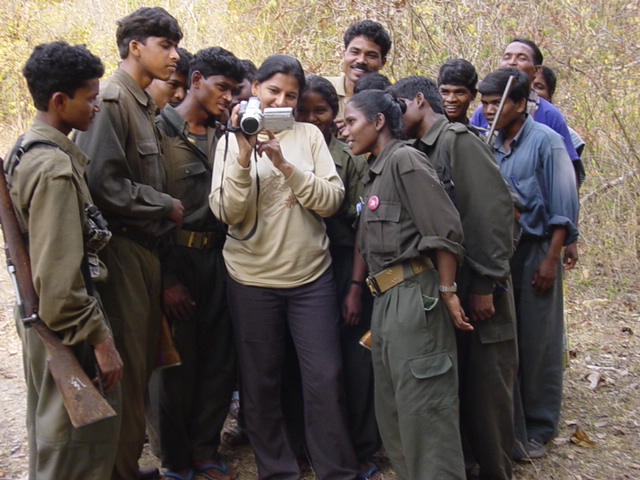 Six months later, Andhra Jyothi invited me with double the salary to be their business reporter for their newly launched business magazine. I took up the job. I eventually wanted to become a political reporter. But all my requests were turned down as editors were strongly convinced that it was not safe for women to be political reporters.
Security vs adventure
Then came a gazetted officer's job through the State Service Commission and there was huge pressure from family, friends and even from the village to accept it. It was considered to be a big job that impacts them on the ground in the village. Vartha newspaper was launched then and the editor, ABK Prasad, had called me. Since I was in a hostel and did not have a phone, he sent a senior person to invite me. He offered me a job as a features reporter. I told him that if he did not take me as a political reporter, chances were that I would never become one. I showed him the appointment order as a gazetted officer and said that I would prefer to join government service and rot instead of living heartbroken at the newspaper. He hired me as a political reporter. If he hadn't given me the chance I would have been a deputy collector or something similar. He even took on two more girls as trainee reporters. I became a political reporter in January 1995. I earned it. Thank you, ABK sir, for believing in women.
Did things change later? Sadly, no, not even after 25 years. The number one and two Telugu newspapers do not have a single woman reporter in their political bureaus. There aren't many people in this part of the world even in journalism, who believe that a woman can do everything a man can do. The system itself didn't believe in employing women at these workplaces. When I went to report Assembly proceedings there was no toilet for women for reporters from galleries. I guess it is the same case even today. If you need to use the toilet you need to go to the lobby and request a woman minister to use her washroom in her chamber. It hasn't changed much. Despite these challenges, I enjoyed the kick of being a political reporter. There are a couple of upcountry women reporters in Hyderabad who wouldn't come to regular run-of-the-mill press meets as their focus was on the special stories. But I as a language reporter had to cover everything. So people used to wait for me to even to start a press conference. Of course, it was patronising sometimes. But I used the advantage too, to crack many stories.
After the first two years there was no going back. Every other assignment was an invitation. Except in my first job as a trainee I have never applied for a job. I was always chosen and invited. Thank you all those who believed in me 'despite' me being a woman. I tried to keep them proud too. I would like to share an experience here. I got the access to do a story on Janathana Sarkar (People's Government) in-the-making with Maoist guerillas in Dandakaranya in 2005. I pursued that story which wasn't published for almost two years. When I reached the spot by travelling for four days using various modes of transportation and mostly walking, I was told that another male journalist who was granted access couldn't reach the spot as he couldn't put up with the long walks. Hence, I became the first one to write that story which earned me a Ramnath Goenka award for Uncovering India Invisible. The two weeks in squad life was another life changing experience. The book I promised to write and the film I promised to make are still unfinished. There are many incidents where the going was tough in both my personal and my professional life. In every tough situation I think of my grandmother and my village where now dozens of girls go to college, and convince myself that I cannot afford to give up.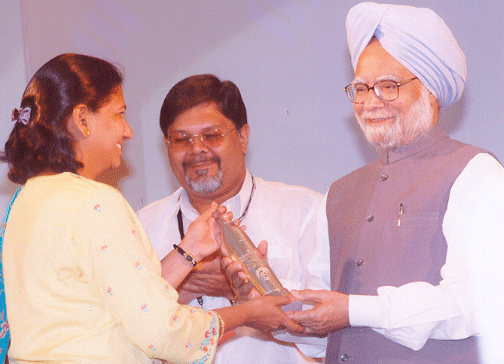 Back to the question. Do I regret that I haven't taken a secure path? Not really. By trading security, I have enjoyed the high of storytelling, have seen the world and met many people and have become rich by every such experience. I love what I have done and seen in the last 25 years. I cannot think of myself as anything else. I just love what I did and do. I believe that I am a born banjara, a vagabond. I would have suffocated in so called 'security'.
Networking and solidarity
One story that helped me connect to the extended world of journalism and mostly women in journalism was a story on indiscriminate and unnecessary hysterectomies in parts of rural Andhra Pradesh. In 1994 Panos South Asia called for stories on women's health leading to a South Asian Women Journalists Conference in Bangalore. I went back to my village for the story and selected my age group as a sample and was shocked to find that most young women of my age had undergone a hysterectomy. In some cases, even their ovaries were removed. I was in my 20s and all my friends and cousins were also in their 20s whose uteruses were removed. The underlying cause was child marriage and early pregnancy. My story was selected and I was invited for the conference where I met many bylines that I have always looked up to not only from India but also from all over south Asia. There I met legendary journalists like Ammu Joseph, Kalpana Sharma for the first time.
Four years later Ammu travelled across India interviewing women reporters for a book project. As I was one of the very few reporters in Hyderabad she interviewed me too. That book, Making News – Women in Journalism, led to the need for some kind of association for women journalists where sisterhood and networking for support are key. That led to many meetings where I encountered the 'who's who' of Indian journalism. That effort finally took shape in the Network of Women in media in India (NWMI), launched nationally in 2002. I am one of the founding members, and the network is a big strength for people like me and has helped me stay strong and provide inspiration and reason to continue.
I keep getting inspired by the sisters of NWMI. There are amazing storytellers who risk their lives to tell the stories to the world. They risk life threats and rape threats for bringing out those hidden stories but they keep going. Starting from veterans like Kalpana Sharma, Ammu Joseph, Laxmi Murthy and Rajashri Dasgupta to our young bombs like Neha Dixit, Nishita Jha and Rohini Mohan, they keep igniting the passion for everyone who is part of the network. Thank you NWMI for what you are to me and many like me.
Berkeley and the Bay Area
The biggest gift journalism gave me was the one-year visiting scholar fellowship in the School of Journalism, University of California, Berkeley campus in 2007. The year in Berkeley and the Bay Area was one of the most enriching experiences I have had. It was meeting the globe at one place and the fellowship introduced me to the finest methods of journalism and storytelling in the university. Living in one of the most radical cities of the United States was a bonus as I could meet people of the resistance from countries around the world and get firsthand insight into so many things. Oh, I can a write a book on that. I should, someday. There I learned documentary film making under the guidance of a world renowned documentary film maker and documentary genius, Jon Else. Thank you, Jon Else, for letting me into your class (the first ever visiting scholar in his class) and teaching me techniques of nonfiction story telling. I must confess I haven't yet done the work I should be doing, using all those skills.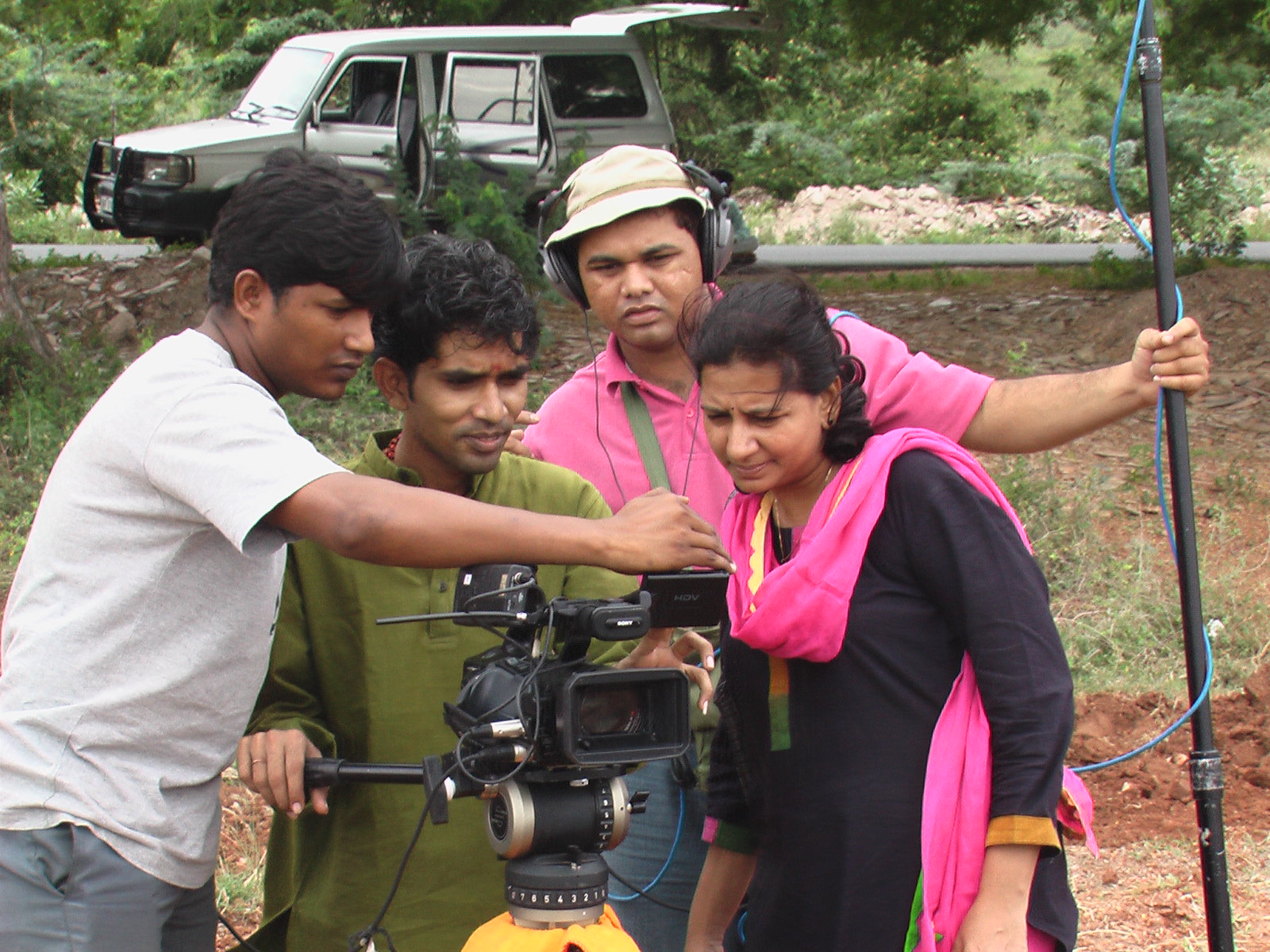 Stories for change
I keep talking to journalism students as a guest lecturer or as faculty in workshops. Everyone says they are in journalism to bring change. Even today that's what every fresher in the profession says and believes. I did believe the same too. Initially I believed I was bringing out stories to change the world. Now I am not sure if they really did but they have changed me as a person. Stories like 'Orphans for sale' (my first ever investigative report, in 1993), Smarana (a film) , Janathana Sarkar (a story in print and on TV) , Platform No 5 (a film) have changed my perspective and given me a reason to stick on. I haven't done volumes of stories in 25 years, since I started in the era of slow journalism and still like to continue in that mode. I took up a web job when print was in a crisis, jumped into TV with the advent of electronic media, and then moved to documentary film making, where I felt more content and deeply connected. I did stories that touched my heart and engaged me as a person intellectually, creatively and politically.
Unsolicited advice
Yes. I tell all the journalism students whenever I get a chance to talk to them. This is one of the very few professions in the world that engages you as a complete person intellectually, politically, creatively and even physically. GIRLS AND BOYS, GO OUT AND BECOME JOURNALISTS. You won't get this kick anywhere else. The profession may be bad today but it won't be like this always. Let's keep that conviction that we are here to change and change happens.
Despite the rosy picture, all journalists know that it is not easy to survive here. So here is a small tip to survive: Don't confine yourself. When you become a journalist, know that you are a story teller not just a reporter who reports news. Don't confine yourself to a newspaper or TV or any one medium. Learn to read, learn to write, learn to talk and learn to shoot. Use each and every medium to tell your stories. Keep telling the stories, whether or not you are hired as a storyteller.
C Vanaja, award-winning film maker and journalist, marks a silver jubilee in journalism, she looks back on 25 years of story-telling in the print, broadcast and online media.
Photographs (from top): Venkata Narsamma, Vanaja's grandmother; in Dandakaranya; accepting the Ramnath Goenka Award, and a working still.
August 2018