By Jayanti Buruda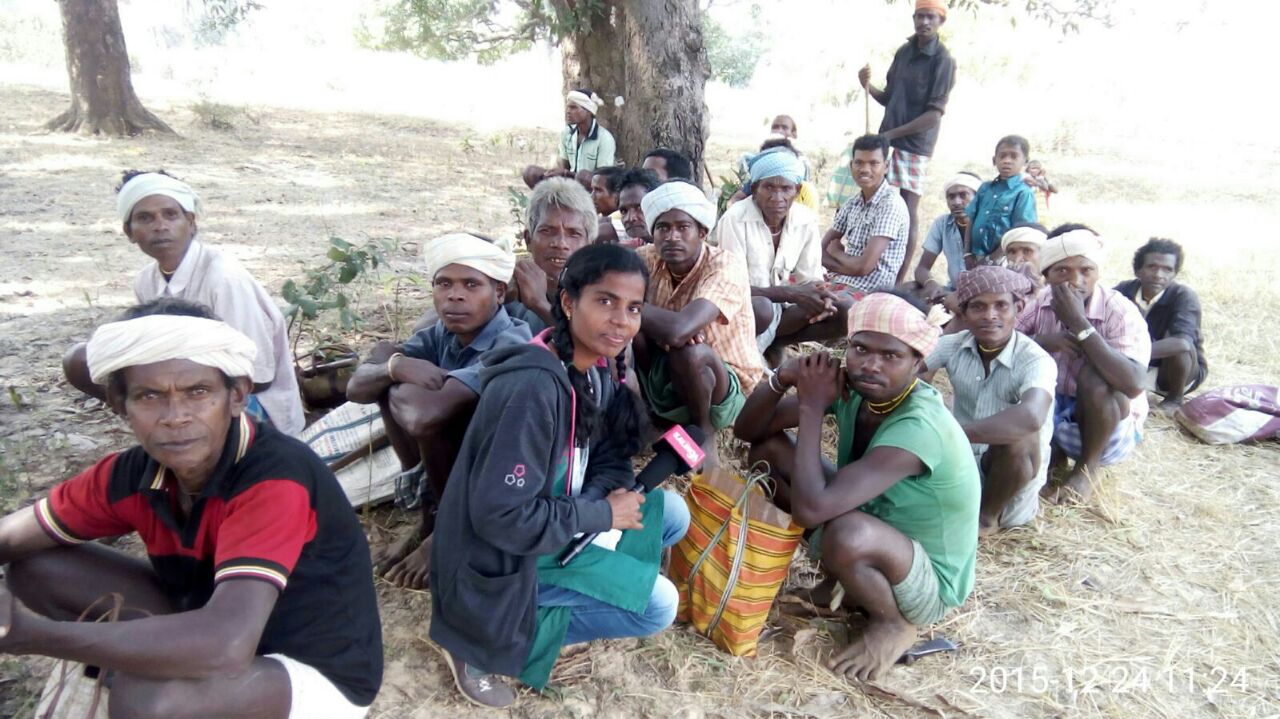 Jayanti Buruda, recipient of the first NWMI Fellowship (2017-18), describes her challenging journey from a village in the remote Malkangiri district of Odisha to becoming the first Adivasi girl to study and become a journalist. She feels the NWMI Fellowship recognised her potential and allowed her to follow her dream.
My name is Jayanti Buruda. I am an Adivasi girl from the Koya tribe. My life started in Serpally, a small village in Odisha's Malkangiri district. Since my childhood, it was a dream to pursue education somewhere outside but my father used to say if you have the desire to study, you can do so in any place. In the school that I studied there were hardly any teachers or any competition among the students, which was quite discouraging for me. But, anyway, with the guidance of my teachers I passed my tenth standard exam – the only student to pass, out of the 11 students in my class.
I was born on July 1, 1989. Since my childhood, I have always felt different from others. I used to see and understand the world and people differently from other children of my age. My mind was always filled with questions about life and living, but I never got any answers from others. Rather, they found my attitude strange. However, I got a lot of solace being with nature. Although I never received my answers from nature, I always felt the trees, forests, moon and the stars understood me and my feelings.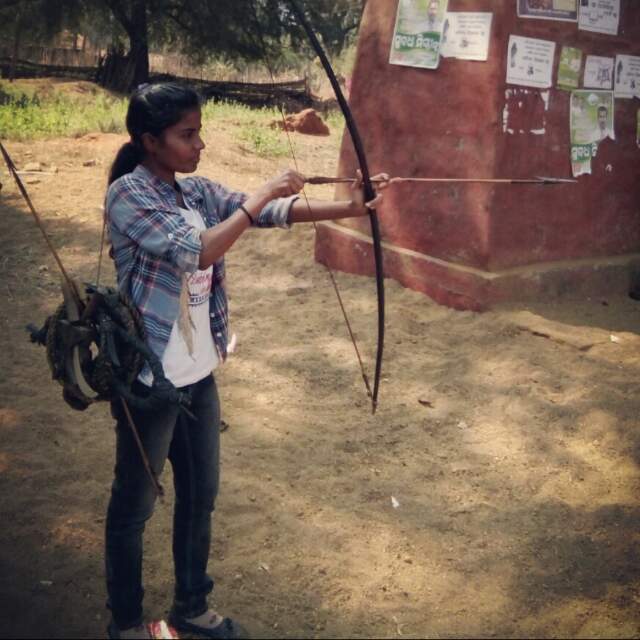 I was always empathetic to the problems of others in my village and was also a favourite among the villagers. Everyone in my village was proud of me and expected that I would achieve something great. My biggest supporter and source of strength was my mother,who gave me self-confidence. She would jump to my defence and support me in every little thing, even when my brother used to tease me about my dark complexion.
This is how I completed my schooling in my village. I went to Malkangiri town for my college education. I had never left my family and, in fact, had not stepped out of my village earlier. But going to the town to pursue my education was exciting. I made new friends and my teachers supported me in my studies. College was a good platform which enabled me to learn many things, discover my purpose. I went through a transformation there which I had never imagined was possible in my life.
On becoming a journalist
However, everything changed with the death of my mother in 2007, when I was doing my graduation. I was 19 years old, and my life turned into a battlefield. The twists and turns in my life thereafter took me far away from everyone and I became quite alone. I involved myself in social work and was recognised for it but I became distant from the people close to me. I took all my decisions myself but drifted away from other people.
Soon after my graduation, my friends helped and supported me in seeking admission to the post-graduation course at the Central University in Koraput, about 150 km from Malkangiri. I did my Master's in Journalism and Mass Communication at the university from 2012 to 2014. I faced a lot of harassment and discrimination while at the university, both as an Adivasi and as a young woman. I was completely lost in many ways, but my friends helped me regain a sense of purpose and revive my hopes. It was then that I seriously started thinking of becoming a journalist. I felt the profession would help me build not only my own identity but also that of my community.
After completing the course, I had to do an internship in Bhubaneswar. I again faced problems because I didn't have any place to stay in the city. However, I was fortunate to come across a veteran media person from Odisha, Mr Biren Das. He took me under his wing and taught me the nuances of media and journalism. While working with him, I was proud to be known as an Adivasi girl. Since my childhood I have seen Adivasis being humiliated and tortured. I always wondered if being born Adivasi was due to a mistake that we had committed. I worked in his media house for two years and gained new perspectives as an Adivasi girl, as a person and as an Adivasi journalist.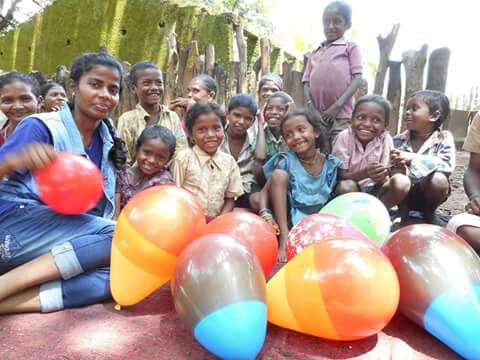 Soon after that I got an opportunity to work at Kalinga TV. I returned to Malkangiri because I wanted to report about my district and my people. I didn't know that working as a female journalist in Malkangiri would be so tough. There was hardly any co-operation from my seniors and I faced what I now recognise to be sexual harassment at the workplace. My will power was about to take a dent when I got the opportunity to meet a few people who taught me to understand media in a way which was not possible earlier. I met CG Net Swara's Shubhranshu Chowdhury, who had come on work to Malkangiri. He invited me to participate in a media workshop in Raipur where I met several other people and learnt many things.
It was here that I met Vasanthi (NWMI member Vasanthi Hariprakash), who was a godsend for me. She helped me to understand myself and my work better. With her help, I got a sponsorship that allowed me to attend a workshop in New Delhi, conducted by international media person Christopher Kent. I was the only journalist from Odisha at the workshop. I got the golden opportunity to interact with Christopher, who explained to me about narrative journalism. Over coffee one day, Christopher also enlightened me about journalism, media and several other things, all of which were quite valuable for me.
All these people I met at various points in my life not only understood me but also made me understand certain things. This was something I had always looked for in my life earlier. I consider myself truly fortunate that, despite being from a remote place like Malkangiri, I was able to meet such people.
The NWMI and I
I came to know from Vasanthi about the NWMI and was happy to discover that so many women journalists were part of the network, a platform that embodied a sense of sisterhood. I was even happier when I got the chance to attend the NWMI national meeting in Hyderabad in November 2016. The journey of about 550 km took two days. I went by bus from Malkangiri to Motu End and crossed the border of Odisha by boat. From there, I took an autorickshaw to Konta, where the borders of Chhattisgarh and Andhra Pradesh meet. An overnight bus ride took me to Hyderabad. I was amazed to meet so many women journalists from different parts of the country and hear about their work. It was exciting to get an opportunity at the meeting to freely speak about myself and my own work. Ever since then I have been a part of the network through the Yahoo group and WhatsApp group, and keep in touch regularly, more so with some members.
Later, after I went back to Malkangiri, I was overjoyed to find out that I was the first recipient of the NWMI Fellowship, which was launched after the Hyderabad meeting. It was like a dream come true as I had never thought that I would ever receive such a big and prestigious award.
The Fellowship that I received for one year starting from April 2017, meant a lot to me. It connected a girl from the obscure Malkangiri district to the whole world. It was the NWMI that recognised and encouraged this identity of mine. People only know Malkangiri as the home of Maoists. But now they know it also has girls like me who have dreams of their own and who want to establish their own identity; who want love, peace and happiness and harbour the hope of connecting with the world.
There are several young people like me who are in search of such opportunities and do not want to be known as 'Maoists.' I was once questioned by the police as a Maoist suspect because I was an Adivasi girl who knew several languages and who was educated. I was questioned for a long time in the police station for this. We do not want 'Maoists' to be the only identity of Adivasis. We also want to create our own identities with dignity and as a right. This is something I was able to get from the NWMI Fellowship. It supported me both financially and professionally at a time when I was almost broken due to various adversities and it gave me the strength to continue on my chosen path. I was also delighted to be awarded a travel grant to attend the NWMI's 13th National Meet in Chennai in January this year and reconnect with network members.
I did not have a laptop or a camera of my own and had to depend on others for such essential equipment while working. Seeing my problems, the NWMI family presented me with a new laptop through which I could work from my home. With the Internet connection I was able to accomplish a lot of things. Earlier I did not have any means of conveyance of my own, but with part of the Fellowship amount, I was able to buy a scooter which again has helped make me independent and my work easier.
The laptop helped me in filing stories, writing scripts and editing visuals. For the first time I am able to plan and do my stories without depending on anyone else. During the Fellowship period, I was able to report on several issues which are close to my heart. Among them were stories on women farmers, a village where there are no roads or drinking water, and health issues in Malkangiri. I also wrote about an elderly couple who contemplated suicide because their only son, who had migrated for work, went missing; about the destruction of forests in Malkangiri due to forest fires; about child labour; and about the rising temperature in the district due to various reasons.
The laptop is also my gateway to the world, enabling me to learn to speak and write English well. I am trying to improve my English through various websites and channels. This is an important step forward for me. Learning English will help me to connect with the outside world better.
The NWMI Fellowship is a beacon of hope for young people like me from far-flung, conflict-ridden, tribal areas, and especially for women journalists who are far away from the mainstream. I hope the NWMI Fellowship will support more young women journalists like me in the future and give them an opportunity to make their dreams come true. My sincere and heartfelt gratitude to the NWMI for the Fellowship and for welcoming me into the network community.
(Left) One of Jayanti's articles.  A single mother tending to her seriously ill child, born without a rectum.
[Translated from Odiya by Elisa Patnaik]
April 6, 2018