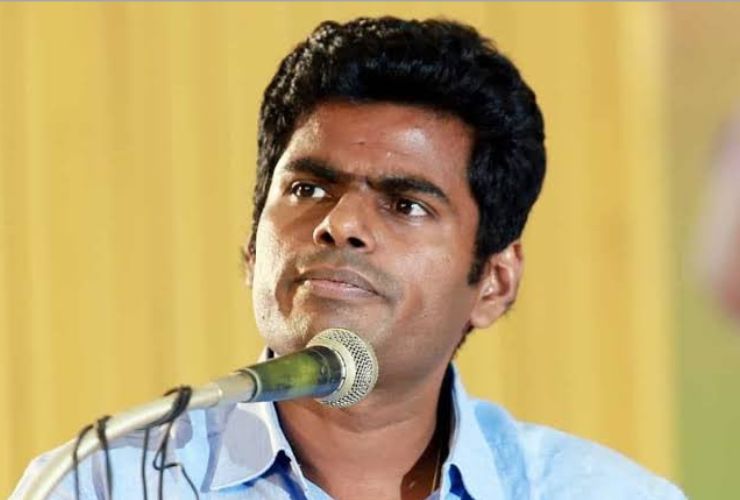 The Network of Women in Media, India is shocked at the disparaging remarks made by the Tamil Nadu President of the Bharatiya Janata Party, Mr K Annamalai, to a woman journalist in Coimbatore, Tamil Nadu, during a press meet on October 1. Responding to her question on whether he would continue to remain with the BJP if he were not the state president of the party, Mr Annamalai asked the journalist to "show her face" so that the people could see who had "raised such a question." He further went on to advise the reporter on the "right kind of questions" to ask and added: "She should ask proper questions so she could scale greater heights."
These remarks directed at a woman journalist working in a Tamil television channel are patronising and disrespectful. It constitutes a classic case of mansplaining. It will not be excessive to term his behaviour as bullying and bordering on harassment, especially since Mr. Annamalai went on to repeatedly tell the journalist to come and stand next to him.
This is certainly not the first time that Mr. Annamalai has made disparaging remarks against journalists in Tamil Nadu for just doing their job, particularly when he has found their questions too uncomfortable to answer. He has even mock "auctioned" journalists, charging that they had taken money from the Dravida Munnetra Kazhagam (DMK), currently the ruling party in the state, to ask him questions. In addition, Mr Annamalai has sought to repeatedly brand some journalists, calling them politically motivated. He has also tried to "name and shame" reporters by asking if they were from news channels he has criticised as working against him.
The NWMI would like to remind Mr. Annamalai that asking questions, including uncomfortable ones, is part of the job description of journalists. In the latest case, it is evident that the question was neither personal nor "below the belt" as Mr. Annamalai claims. It was a reasonable question in the context of recent developments in the state, especially since the All India Anna Dravida Munnetra Kazhagam (AIADMK) has cited some of Mr. Annamalai's remarks as the reason for the party's exit from the National Democratic Alliance (NDA).
The NWMI stands in solidarity with the female reporter who was attacked by the politician, who clearly expected her to toe his line. We also condemn Mr Annamalai, who has made a habit of humiliating journalists — in this case, a female journalist. NWMI urges him to reconsider his stance towards journalists and desist from making such condescending and derogatory comments in the future. We also urge the national leadership of the BJP to take note of Mr Annamalai's consistently aggressive behaviour towards journalists and advise him to adopt a more professional outlook during his press conferences.
The Network of Women in Media, India
4 October 2023