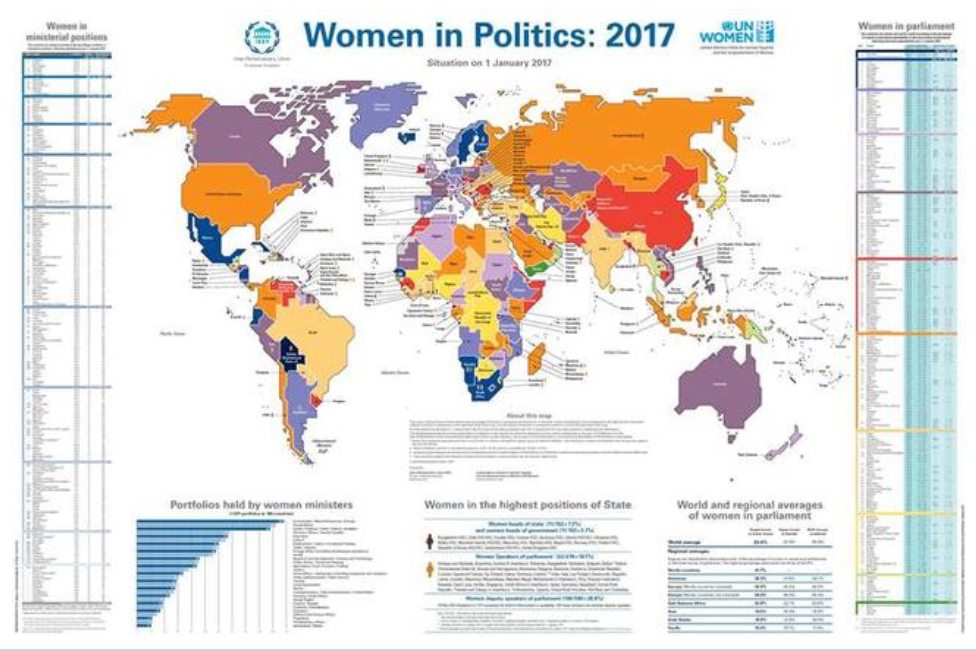 By Rina
  

Mukherji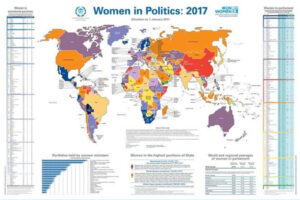 Women were granted their right to participate in the electoral process under universal suffrage enshrined in the Indian Constitution since 1950. Subsequent years has seen the participation of women in elections as voters, candidates and elected representatives steadily rise. Thus, as compared to a mere 45 contestants in the fray in 1957, the number rose to 668 in 2014.  Participation in voting by women rose from  715 women for 1000 males to 883 per 1000 males in 2000.
Most significantly, India has had a woman Prime Minister and President, while the very first cabinet in India had Rajkumari Amrit Kaur as a  minister of cabinet rank. Since the days of Sarojini Naidu as a Governor in the United provinces, there have been several women who have been Governors of states  and Speakers in Parliament too.
Cause for cheer?
Given the fact that women hold up half the sky, and female literacy has grown several times over since independence,  the number of female elected representatives ought to have been a lot more than the current dismal ( approximate ) 12 per cent at the national level. Of course, the figure is far better than the average 9 per cent  seen at the level of state assemblies.
So what prevents more women coming forward to contest elections, and emerge as leaders?  It is definitely sexist remarks such as the ones made by BJP's Vinay Katiyar when he said Priyanka Vadra was not "as pretty as people claim". Or  JD( U)'s Sharad Yadav making it clear to women where they stand, by placing votes at a much higher position than the honour of daughters. He had said, "integrity of a vote is bigger than the integrity of a daughter".
Technological advances are also  used most creatively to circulate defamatory and obscene videos – as in the case of  Congress candidate Satwinder Bitti and AAP politician Palwinder Kaur, who are in the fray for the 2017 elections in the Punjab , forcing many women to think twice before defying convention. 
Even those who decide to rough it out at election rallies and padayatras, must face sexual harassment and unwarranted physical misbehaviour, such as Nagma and Hema Malini have in the recent past. 
Of course, politicians are not the only ones prone to misdemeanour.  Some years ago, a  senior (male) journalist  made several unsavoury remarks about the late Jayalalitha and her appearance in an editorial in a national newspaper. It hardly mattered that he was an elite, Oxford-educated don from the revered English press; for him, a woman's achievements had to be defined by her face and figure. 
Jayalalitha had chosen to ignore the remarks; Priyanka Vadra in a  private conversation choose to respond.
In a text to Randeep Surjewala, a Congress MLA from Haryana, Vadra said, "if that is all the BJP sees in my colleagues who are each brave and beautiful women who have battled through all sorts of hardships to get where they are, then he makes me laugh even more."
There has also been public outrage over the remarks. Does this hold hope for our future?