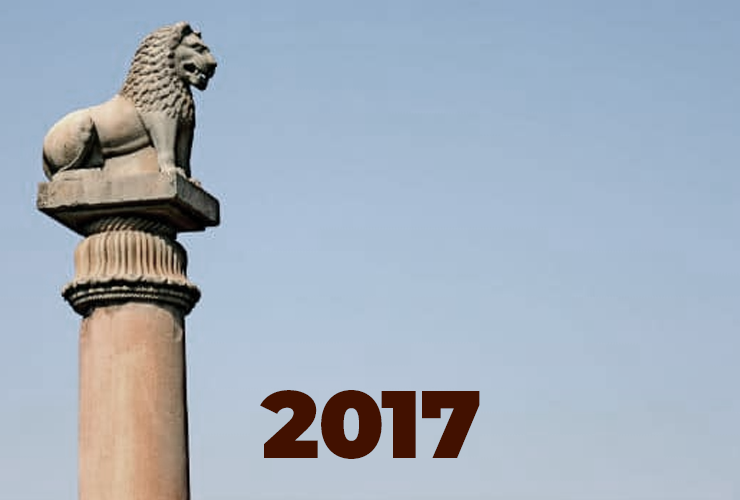 By Raksha Kumar
On January 28, BJP party president Amit Shah announced on national
television that his party would establish an 'anti-Romeo squad' to 'protect' girls in Uttar Pradesh, provided his party is voted to power in the upcoming assembly polls.
Shah's claim brings back uneasy memories of the 'love jihad' controversy thatthe BJP had evoked during its campaign in the state for the 2014 Lok Sabha elections. By using the term 'love jihad', the party meant to allege that young Muslim men were courting Hindu girls with the intent of converting them to Islam.
The interview was conducted by Network 18 Group Editor-in-Chief Rahul Joshi, who failed to raise significant counter-questions.
My discomfort with the statement is manifold. First, the misplaced authority with which Shah assumes the responsibility of 'protecting' girls in the state. While women need protection from miscreants, the issue shouldn't beaddressed along religious lines.
Also, the focus of the state should be on ensuring that criminals do not overstep their bounds, rather than solely focusing on protecting women. Such a lopsided focus will curb women's freedoms instead.
Second, 'anti-Romeo squad' has the ring of a vigilante group to it. Why should the police not be responsible for women's safety – why the need for a separate entity? According to NCRB data from 2015, Uttar Pradesh tops the list when it comes to crimes against women. Clearly, the men in the state need more attention.
The party swept the Lok Sabha polls in the state in 2014. If it wins the assembly elections, there is a danger of religious tensions being stoked. In Uttar Pradesh, which has an 18% Muslim population, 'love jihad' is a potentially incendiary issue. In such scenarios, women and their freedoms are the first to be affected.
Lastly, I am uneasy about the fact that Shakespeare's tragi-romantic hero is being evoked by a politician to refer to ruffians. There is a significant difference between love and deception (and/or violence). But that is a discussion for another day.