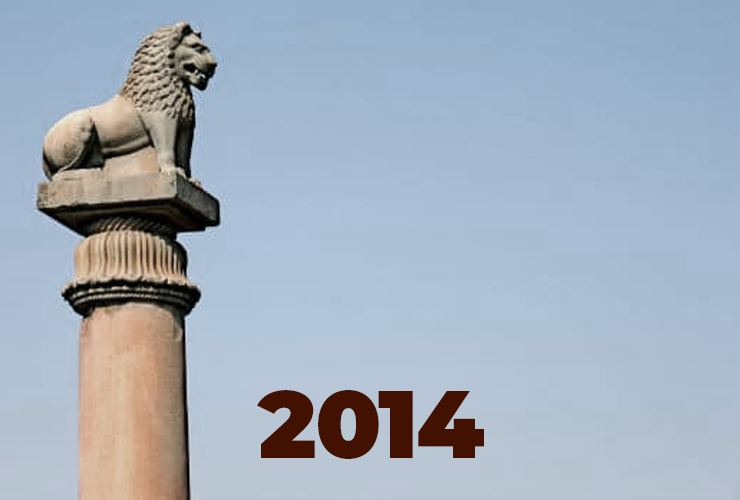 The second week of the ongoing Lok Sabha elections threw up two outstanding articles on women and politics.
The first, by 
Prabhu Mallikarjunan,
 was a rare, in-depth piece that combined reportage, data and analysis in an interesting and insightful way.  Reporting from the field, Prabhu highlights the concerns of female voters and provides a glimpse of the challenges faced by a female candidate on the campaign trail.  The article then turns to statistics to paint a broader picture of women's participation in politics.  Going beyond the familiar figures of women's representation in Parliament, it looks closely at the role of literacy and women's empowerment in promoting political participation. It also presents fresh data on 
voter perceptions of MPs, which suggests that female MPs are rated almost on par with their male counterparts.  The article ends by raising the perennial question of whether
 reservation is the only way to bring in more women in the Parliament and get them to engage in the political process.  
The second of the two articles, by Revati Laul, delivers far more than the headline, "Who will she vote for today?", promises.  It places the issue within the broader context of political party manifestos and certain political leaders' recent, outrageous statements on women and sexual violence.  It uses data from a pre-poll survey to address the question of what women voters in different parts of the country are looking for, and presents information and opinion from various sources about whether and how politicians are responding to their concerns. This article, too, ends by raising the provocative question:  Are women politicians the answer?
https://in.news.yahoo.com/who-will-she-vote-for-today-054411236.htm
Ammu Joseph