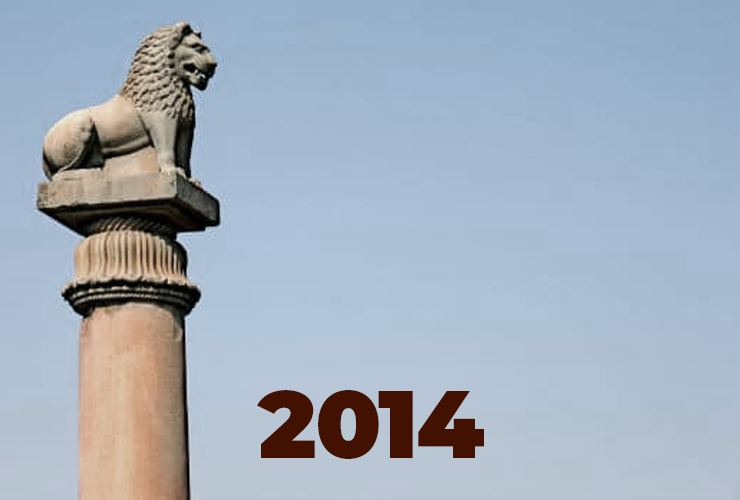 The headlines of practically all news reports on the swearing in of Anandiben Patel as the new Chief Minister of Gujarat highlighted the fact that she is the state's first woman chief minister.  However, none of them reported on whether there were any women among the ministers sworn in along with her.
The Times of India's report did go into great deal about the caste composition of her cabinet:  "The leaders from all regions got near-equal representation in the cabinet. Patels dominate her cabinet caste-wise. Her ministry has nine Patels, including the chief minister, four OBCs, one SC and three ST members…  The cabinet does not have a Koli member but the party had balanced this by giving three Lok Sabha tickets to Kolis. One of them may be given a berth in Modi's cabinet at the Centre."
From the list of new ministers and ministers of state included in the Mint report it appears that one woman – Vasuben Patel – has been accommodated in the state cabinet (though it is difficult to tell from just the names, with not all of them bringing up images in online searches!).
The report in the Ahmedabad Mirror included a gratuitous reference to some women who attended the swearing in ceremony, under the sub-head 'The saree gang':   "Several women, draped in eclectic sarees, remained present to witness the swearing-in of the state's first woman chief minister. Jayshree Patel, a teacher, said, 'She has been an inspiration to all of us. With her at helm, we are sure women empowerment in state will improve.'" It's not clear where that came from and what it was about!
Meanwhile, there has been intense and widespread speculation in the media over the past week about the composition of the new union cabinet scheduled to be sworn in on 26 May.  But the rumours and counter-rumours have been mainly about individuals and their proximity/acceptability to the Prime Minister designate.  There has been little mention of anything related to representation in terms of not only gender, but even caste, language or region (which are customarily crucial factors in such discussions).  The only woman regularly referred to as a likely cabinet member is senior BJP leader Sushma Swaraj.
An online petition calling for PM-to-be Narendra Modi to appoint women to 50% of posts in the Council of Ministers, which attracted nearly 500 signatures within a week, appears to be the only effort in the public sphere to highlight the issue of diversity in structures of governance.
Ammu Joseph