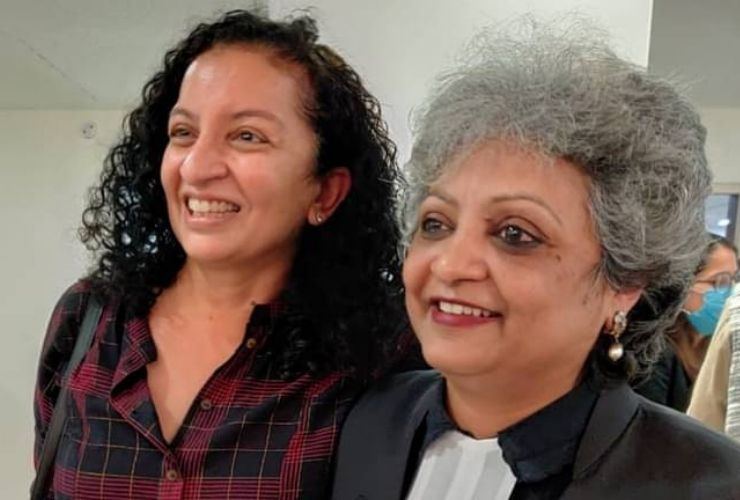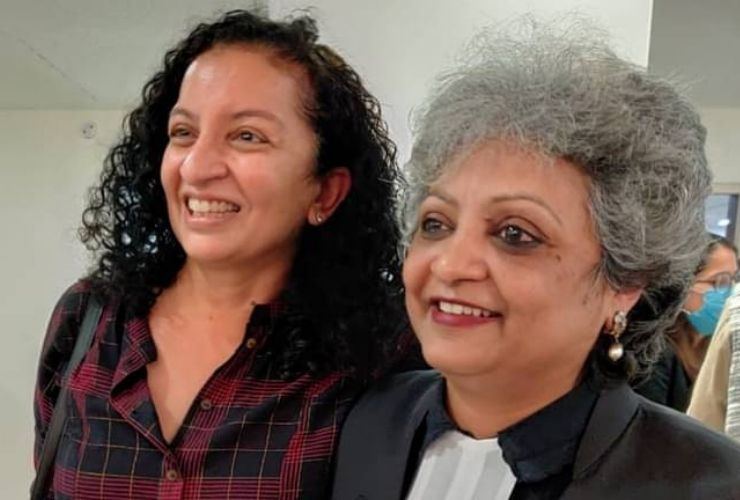 The Network of Women in Media, India (NWMI) welcomes the order of acquittal of journalist Priya Ramani on charges of criminal defamation brought about by former editor and Minister of State (MoS) for External Affairs MJ Akbar. The network hopes that the judgment will serve as a harbinger of justice for the scores of women who spoke out during the #MeToo movement in India in 2017 and 2018, at grave personal and professional cost. On behalf of all survivors of sexual violence the NWMI commends Priya Ramani and her lawyer, Rebecca Mammen John, for their unwavering legal fight.
In an order delivered on February 17, 2021, Ravindra Kumar Pandey, Additional Chief Metropolitan Magistrate, Delhi, said that the 'right of reputation can't be protected at the cost of right to dignity'. He further held that Priya Ramani's disclosure was in the interest of anti sexual harassment at workplace, that women have the right to put forward their grievances even after decades and that "…society must understand the impact of sexual abuse and harassment on its victims."
An article by Ms Ramani, titled "To the Harvey Weinsteins of the world," was published in Vogue India on October 12, 2017. It referred to a job interview in December 1993 that took place in a hotel room with a male boss who she did not name. A year later, in a tweet in the wake of the #MeToo movement, she disclosed that the boss she had referred to in the piece was the then Minister MJ Akbar, who was at the time editor-in-chief of the then yet to be launched newspaper, The Asian Age. On October 15, 2018 Mr Akbar filed a criminal defamation case against Ms Ramani.
Following Ms Ramani's disclosure, at least 15 women had come forward to record their testimonies of sexual harassment by Mr Akbar. However, as her lawyer Rebecca John pointed out, Ms Ramani was "targeted selectively" through the criminal defamation complaint in an obvious attempt to "halt the avalanche of allegations of sexual misconduct" against him in the wake of #MeToo movement in 2018.
Ms Ramani pleaded truth, good faith, public interest and public good as her defences. Her defence also mentioned that Mr Akbar did not enjoy the 'stellar reputation' he claimed was damaged by her disclosures. Her witness, Niloufer Venkatraman, corroborated what Ms Ramani had written in her article and tweet about her interview with Mr Akbar in a hotel room. Another witness, Ghazala Wahab, courageously testified about her own experience of sexual assault by Mr Akbar.
NWMI hails the observations of the court that the "right of reputation can't be protected at the cost of right to dignity". It is significant and perhaps unprecedented that the right to dignity and respect has been recognised and foregrounded as an important right, especially when charges of sexual harassment are increasingly being silenced through the use of the criminal law of defamation.
NWMI also welcomes the court's recognition of the social stigma associated with allegations of sexual harassment through its acknowledgement of the impact of sexual abuse and harassment on its victims. Its observation that the powerful cannot enjoy immunity from the law – 'Even a man of social status can be a sexual harasser" – is also a critical development in favour of justice in such cases. The court also observed that a woman can voice her grievance even decades after the misconduct: "the Constitution allows women to put forward her grievances before any forum and at any time." This strikes a body blow for patriarchal arguments that set time frames for women to speak out about sexual violence.
Struggle Against Criminal Defamation must go on
The use of criminal defamation, under Section 499 of the Indian Penal Code, to silence those who speak out, especially in the wake of the #MeToo movement is highly condemnable. Media organisations have long cautioned against its use as a weapon by the rich and powerful to silence all criticism and dissent and to severely curtail freedom of expression. In this context, the court's dismissal of the charges of criminal defamation against Ms Ramani is a welcome and heartening step in the struggle against criminal defamation, where the process is itself the punishment.
Despite the provisions of the Sexual Harassment of Women at Workplace (Prevention, Prohibition and Redressal) Act, 2013,there are scores of cases where redressal mechanisms are either non-existent or, if they exist, are ineffective and severely compromised. The NWMI has pointed out that inordinate delay results in the denial of justice for the survivor, some of whom are waiting for justice for more than two decades. Women journalists are penalized for speaking out by being blacklisted or lose job opportunities and employment. In other instances, there is the rising trend of powerful men seeking and obtaining gag orders to prevent media coverage of cases involving sexual harassment and assault, as pointed out in the NWMI statement on a recent case involving Malayalam actor Dileep.
NWMI also hopes that this judgment will serve as a wake up call for newsrooms to implement the law in both letter and spirit. Workplace discrimination must end and media companies must actively affirm zero tolerance for sexual harassment.
The struggle to achieve justice and closure in sexual harassment and assault cases is a long and arduous one, made worse by a hostile social environment, and the frequent failure of law enforcing agencies and justice delivery mechanisms. The judgment in the Priya Ramani case offers hope that justice will be delivered to women who speak out, with the dignity and respect they deserve.
The Network of Women in Media, India
18 February 2021