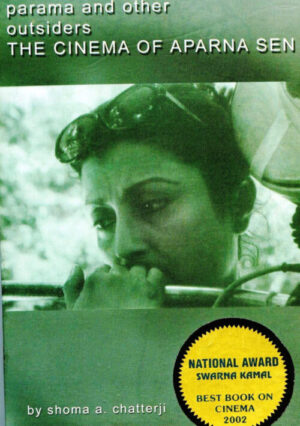 By Rina Mukherji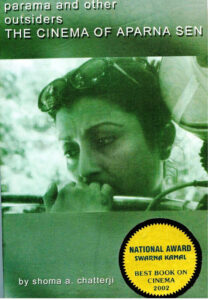 Shoma Chatterji, a member of the Network of Women in Media India (NWMI) Bengal, has made news by bagging the Best Author award for her book, Parama and Other Outsiders: The Cinema of Aparna Sen. Shoma shared the Best Author award with Sharad Dutt at the recently announced National Awards for 2002. With this, she becomes the only woman to have won both the National Awards for the Best Writing on Cinema — the other award being the Best Critic, which she won in 1991.
Shoma is no stranger to awards. She won The Bengal Film Journalists' Association's Best Film Critic Award in 1998 and a Special Commendation for her "Outstanding Contribution to Women's Issues" by the Eve's Weekly Woman Journalist Award Committee in 1988.
Parama and Other Outsiders… is Shoma's second book on cinema. When there were no takers to publish this five-year long labour of love, she turned to her husband's publishing firm, Parumita Publications. "I had talked him into this vocation when I found no publisher willing to risk publishing my earlier book on cinema, " recalls Shoma.
Things are a lot better now. Not only did Rupa commission her to do a biography of Suchitra Sen (Suchitra Sen: The Enigma) which was published last year, but they also published her book on Mrinal Sen (Mrinal Sen – The Survivor) as well as a collection of her short stories, Baker's Dozen – Short Stories from India. Two more of her books are in the pipeline to be soon released by Rupa. One of these is on filmmaker Ritwik Ghatak and the other is a compilation of articles on gender, entitled Women —in Black, White and Technicolour. Shoma also recently submitted her manuscript on filmmaker Pramathesh Barua to a new publishing house in Delhi.
With 11 books already published and currently into her 14th book, Shoma is especially vocal in her gratitude to her husband. "If the general belief is that behind every successful man there is a woman, the vice-versa is truer. If you are a married woman, it is your husband who spurs you on. If unmarried, it will always be a supportive father or brother. I hate to say this, but in the patriarchal society that we live, you just cannot overlook the role men play in a woman's triumphs."
As an expert on gender issues, Shoma Chatterji should know!