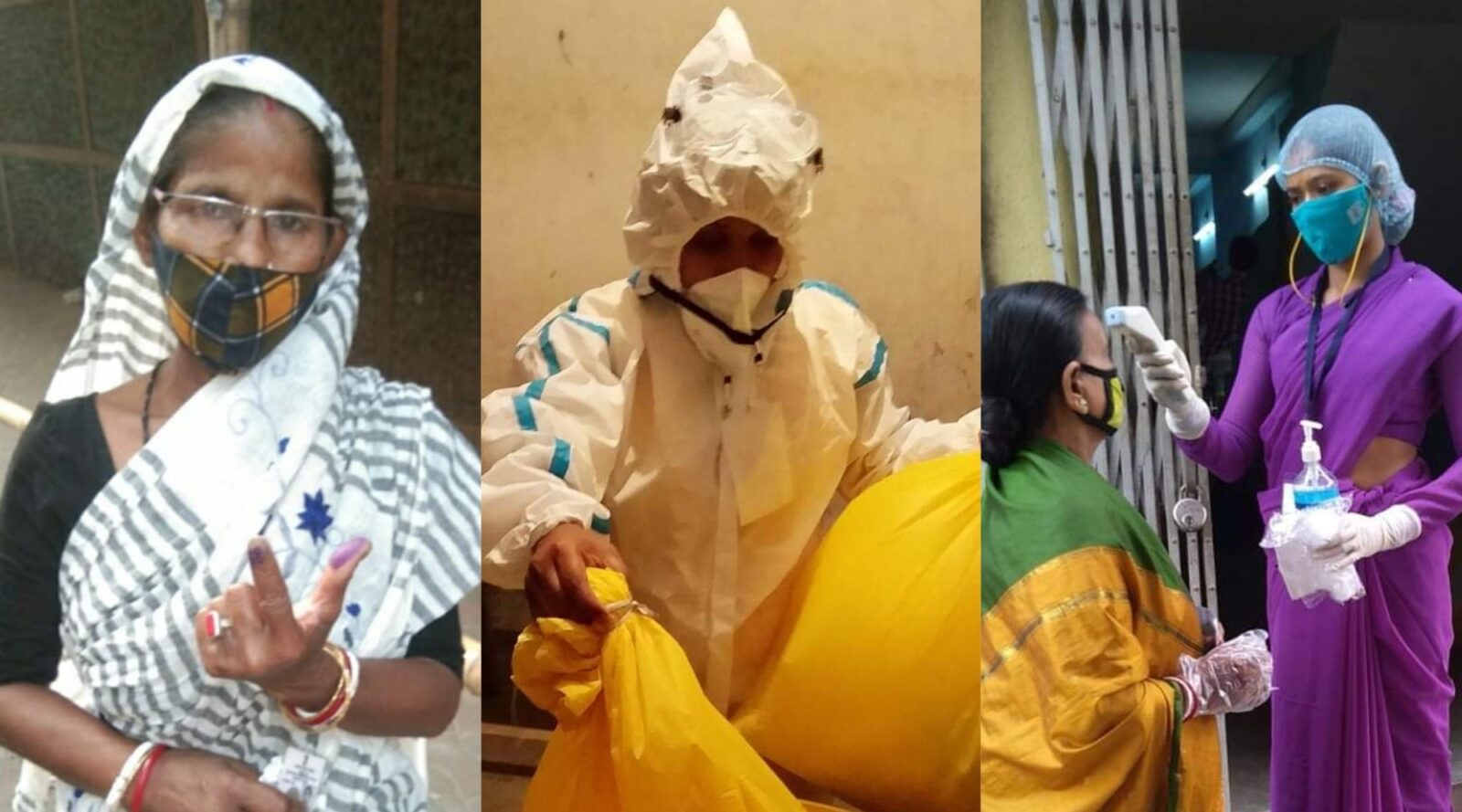 A photoessay by NWMI Editors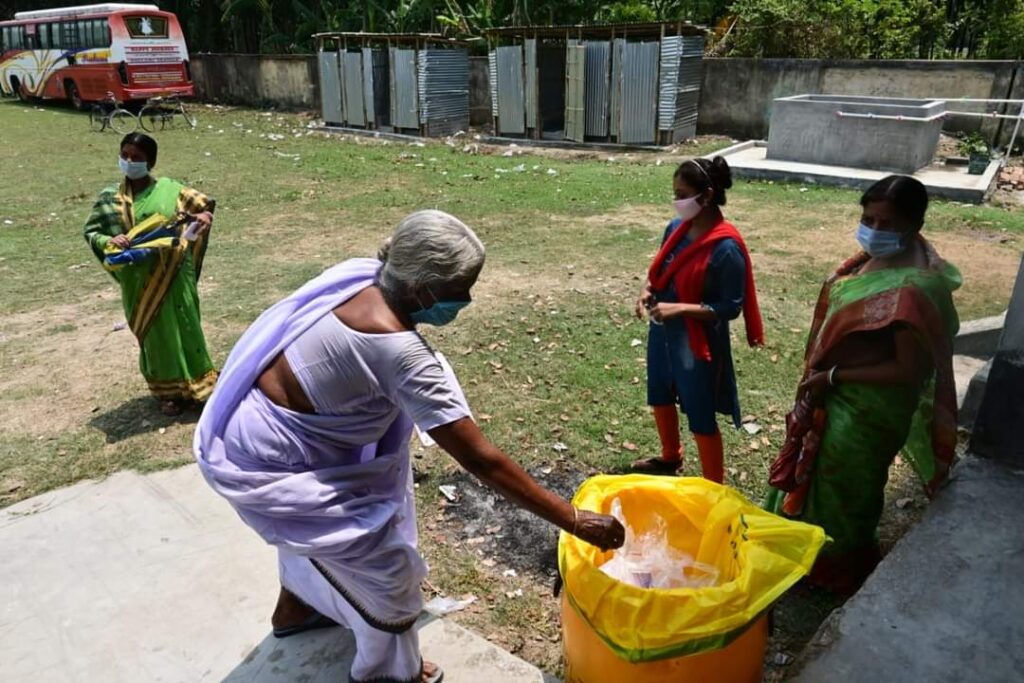 West Bengal went to the polls in the midst of a raging pandemic, with elections conducted over a span of a month from March 27 to April 29 for 294 seats. The state witnessed massive political rallies that were attended by lakhs of people. On April 18, Congress leader Rahul Gandhi announced that his party would suspend rallies in view of the pandemic. On April 22, Prime Minister Narendra Modi cancelled the BJP's meetings and chief minister Mamata Banerjee also announced that she would campaign online. The Election Commission announced a ban on rallies and roadshows, with meetings restricted to 500 people. However, this was soon flaunted, and the organisers charged. The Election Commission itself came under fire from the Madras High Court.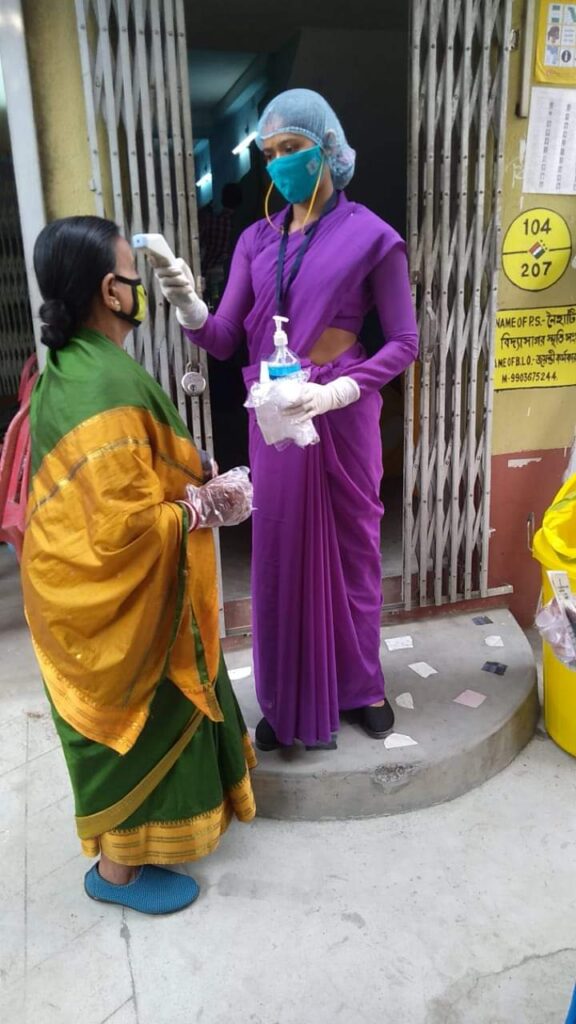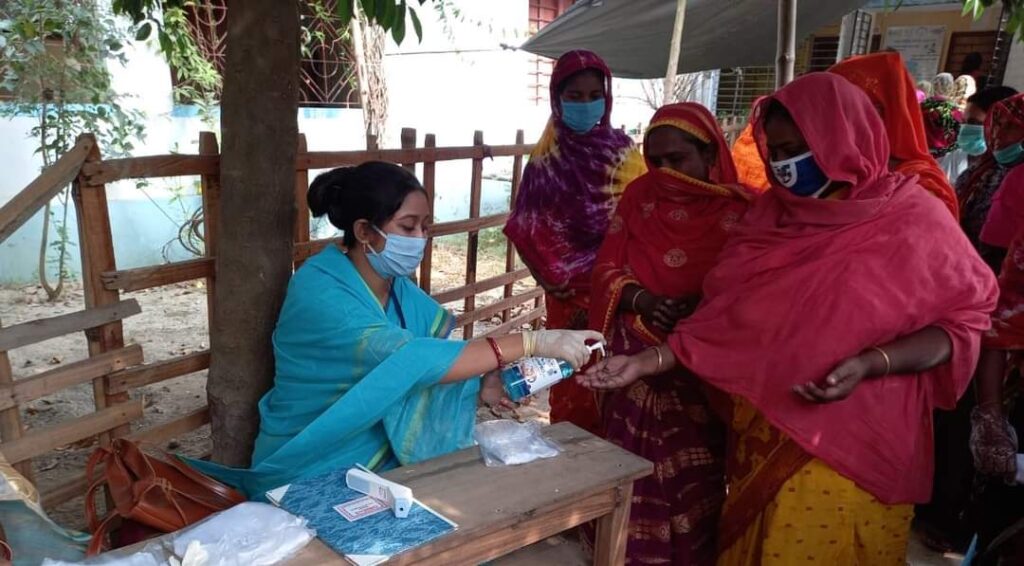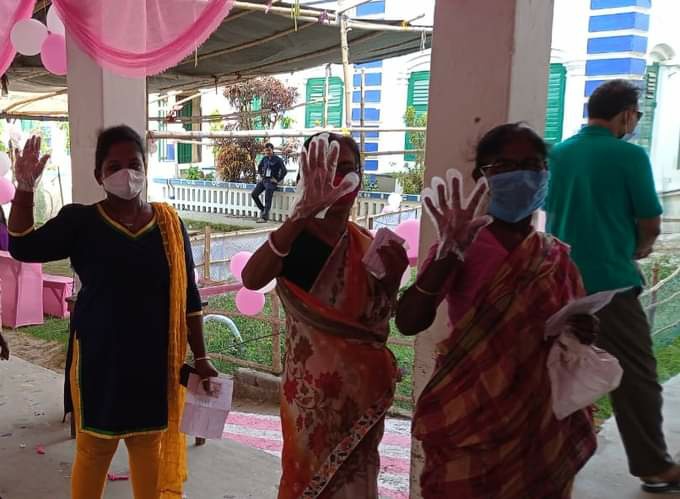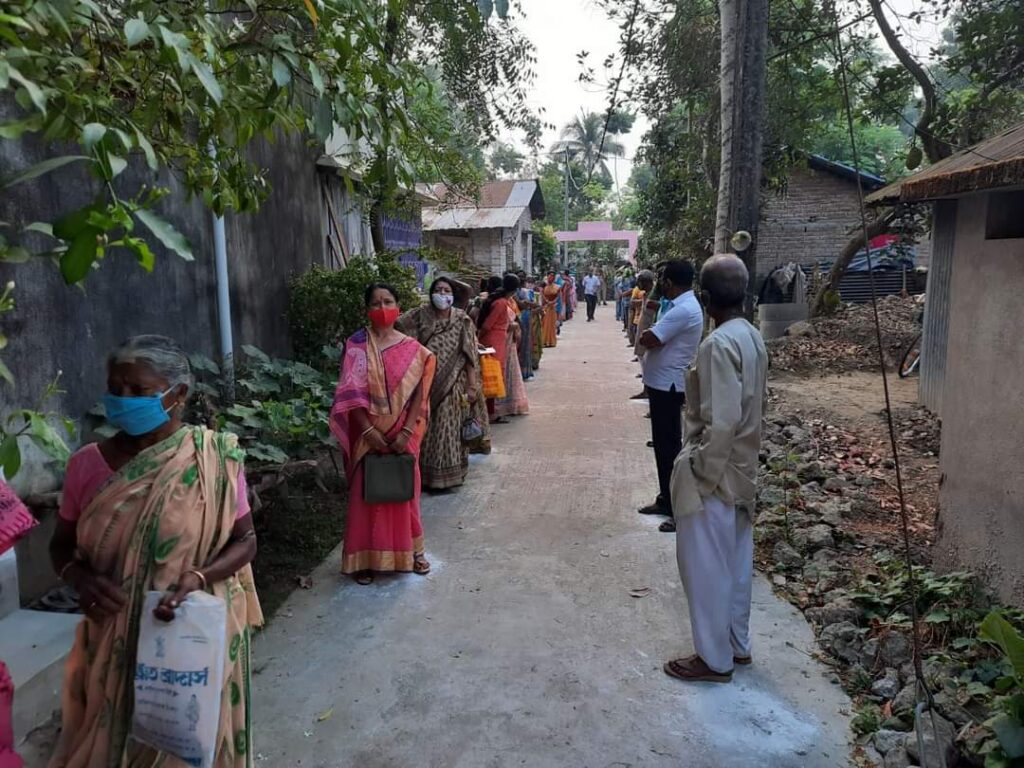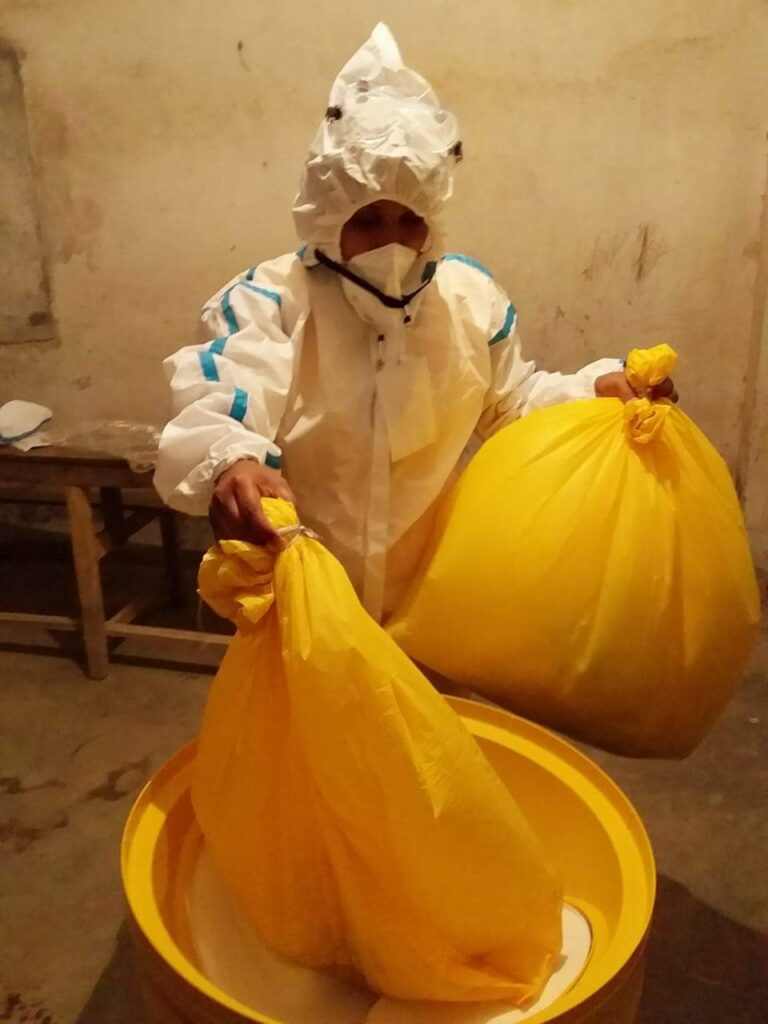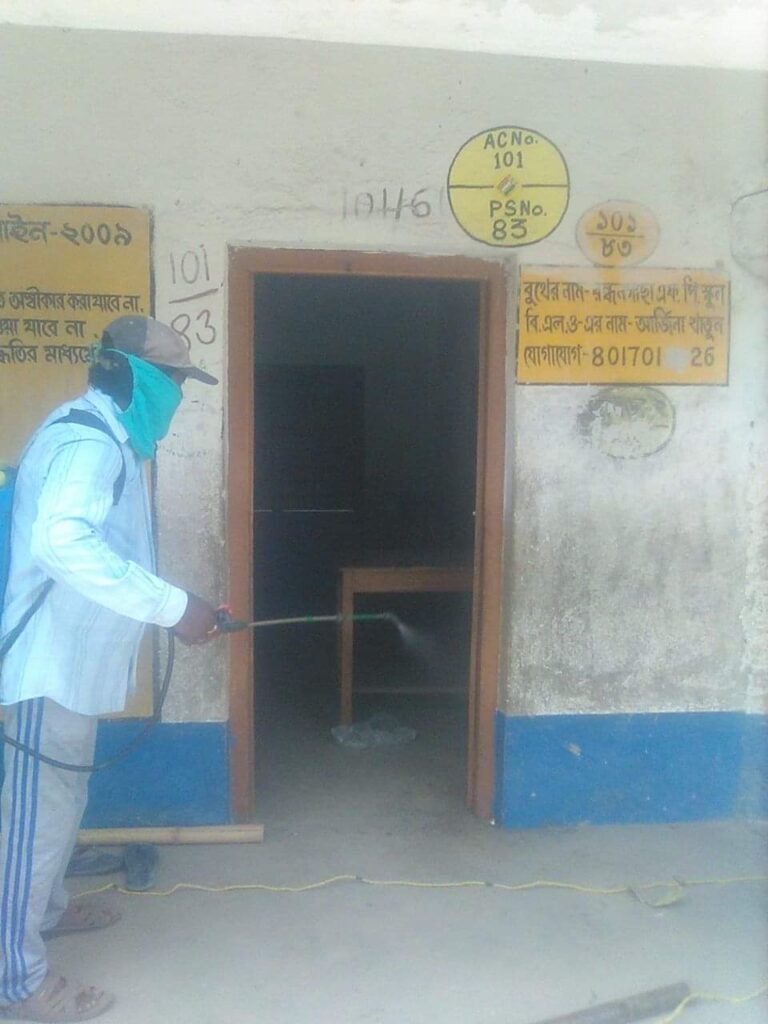 The office of the Election Commission in West Bengal used social media to reiterate that measures to control the spread of the virus and protect voters were being taken. However, according to reports, since March 20, the number of active Covid cases in West Bengal saw a staggering 1500 per cent rise. At the time of publishing this photo four candidates died due to Covid 19 in West Bengal.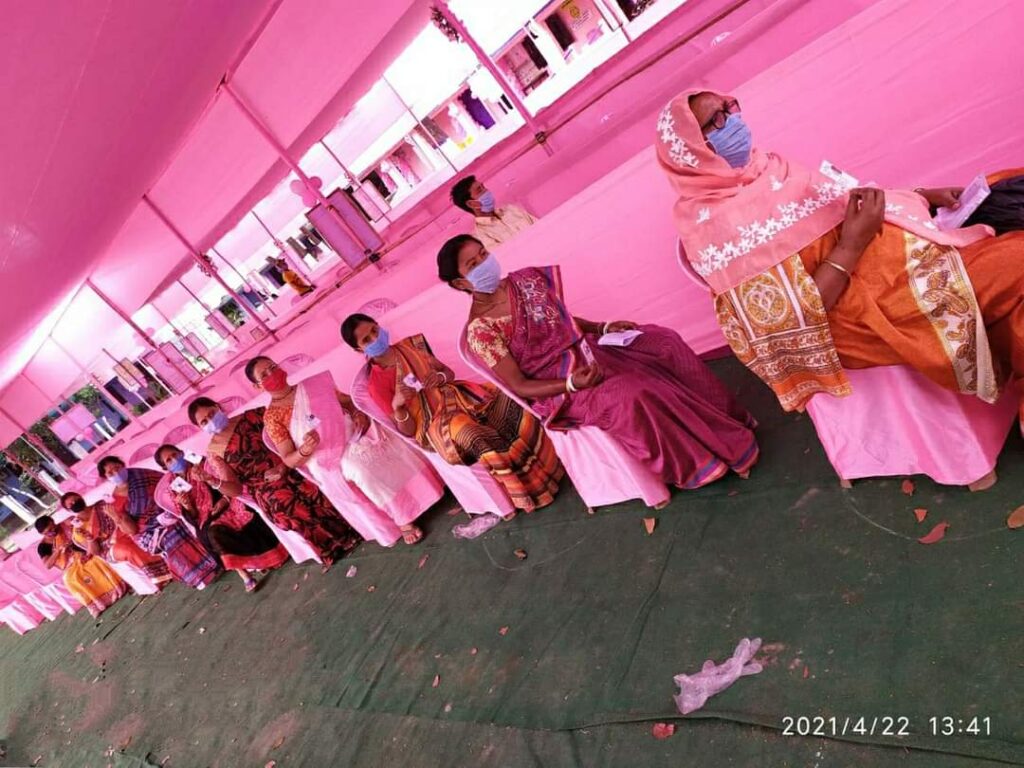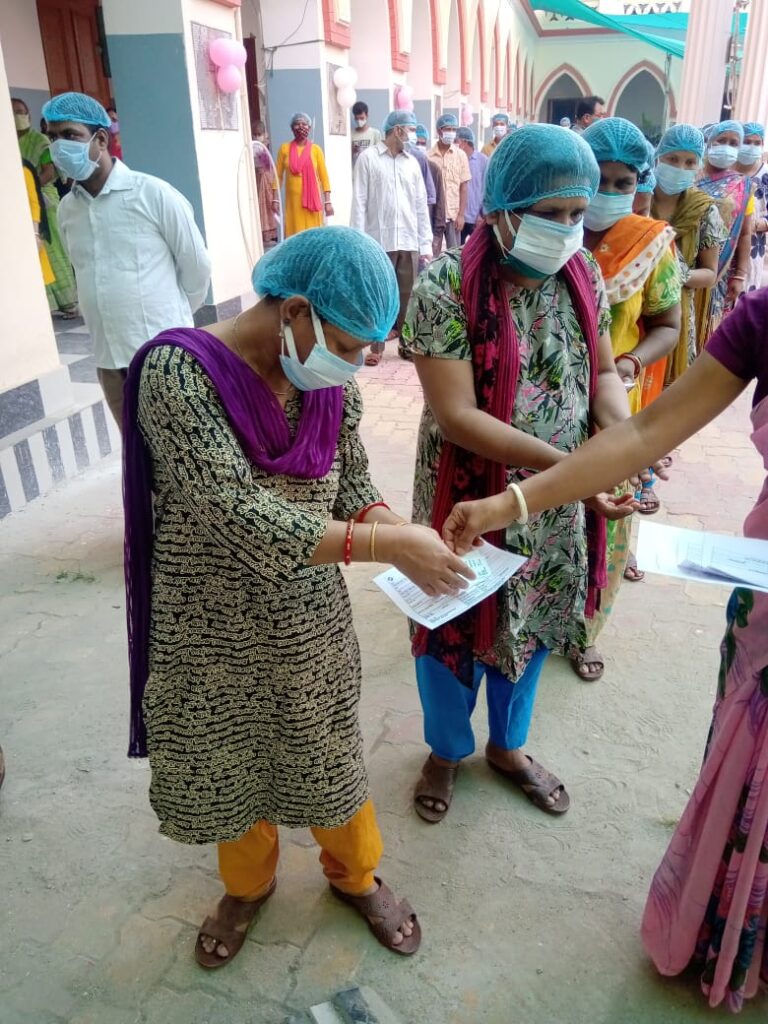 Of the 7.2 crore voters on the West Bengal electoral rolls in 2021, women accounted for 49% at 3.5 crore. Not surprisingly, all  political parties worked hard to woo them.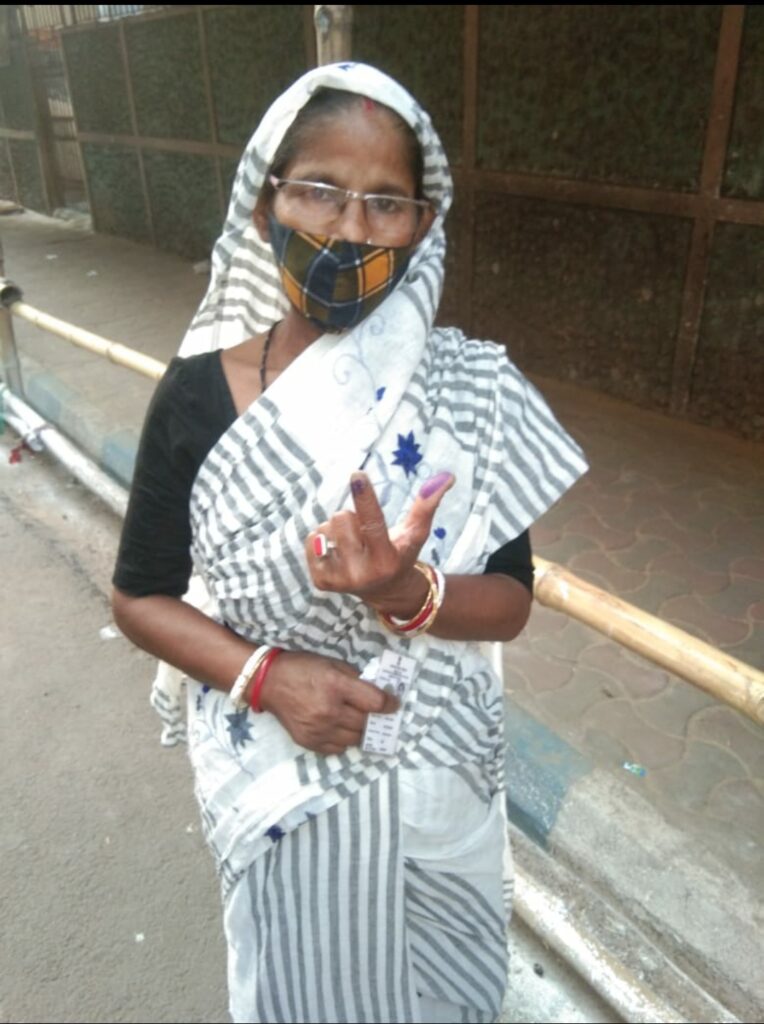 Momota Haldar (49) from Dhakuria in South 24 Parganas said her family had left their village near the Sunderbans in search of a better life. "I have been voting in every election. The corporator said that I must vote to get my rations. But all we want is to live peacefully with food to eat, health and prosperity . That's all I want the politicians to ensure," she said.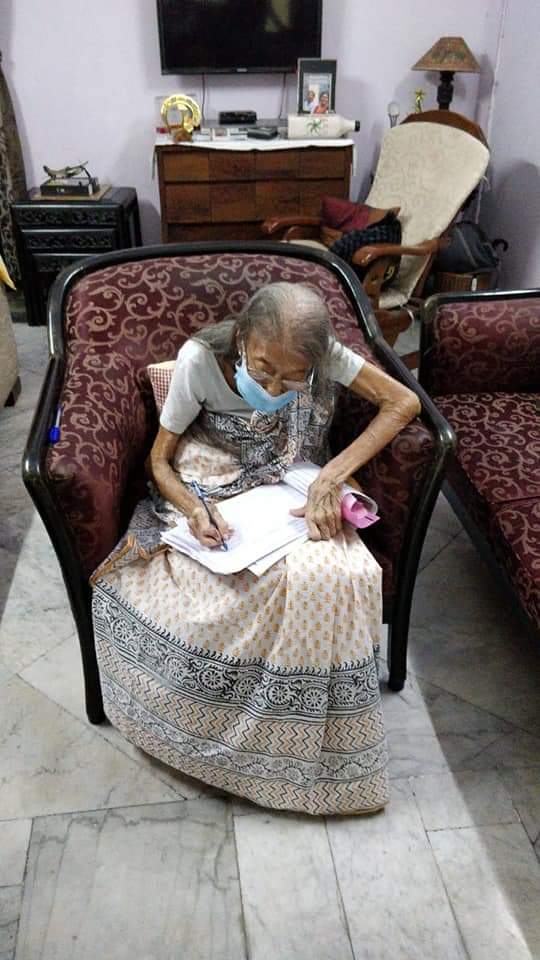 Voters over the age of 80 years had the option of 'doorstep' voting. The Election Commission had specified that a team of two polling officials, a videographer and a security personnel would visit the voters' home with a voting compartment to help maintain secrecy.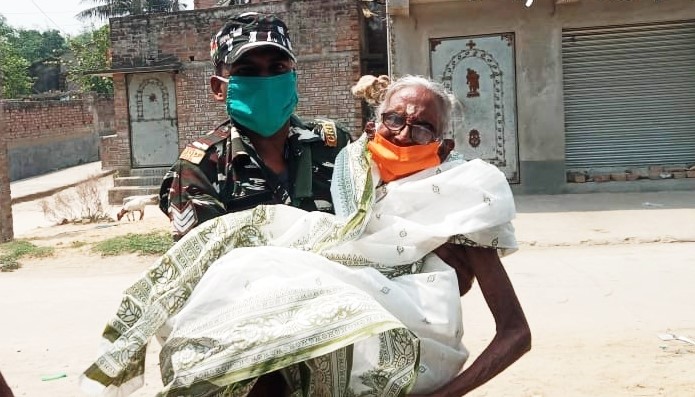 The elderly who opted to physically visit the polling booths were helped by officials and CAPF personnel.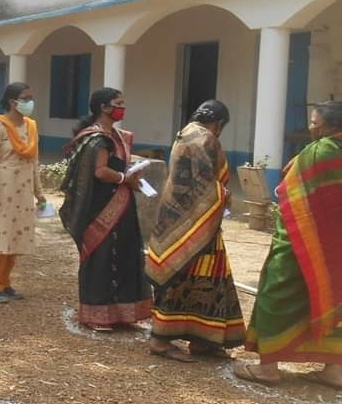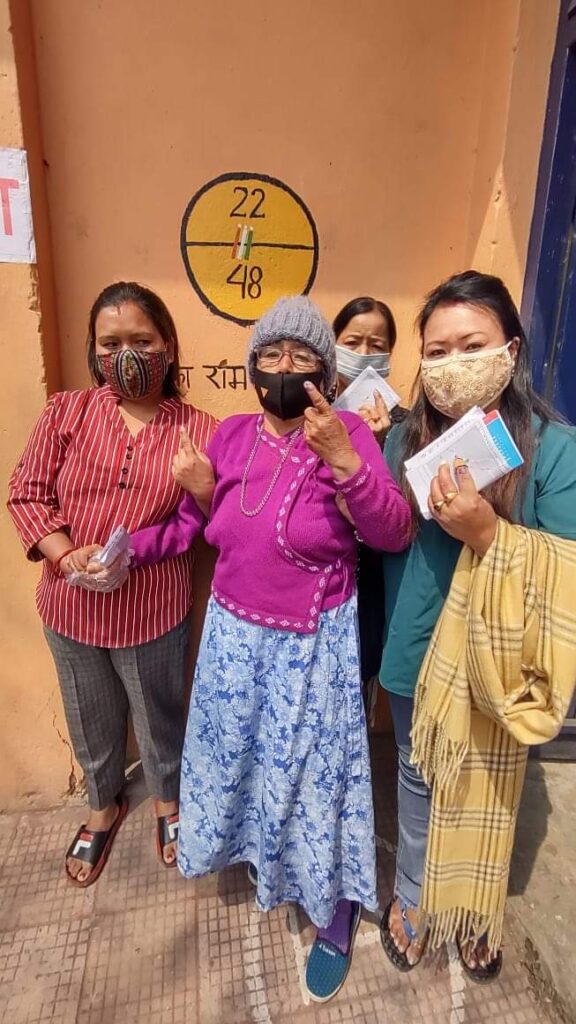 Voters from the newest districts –– Kalimpong formed on 14 February 2017, and Jhargram formed on 4 April 2017– also cast their ballots in these elections.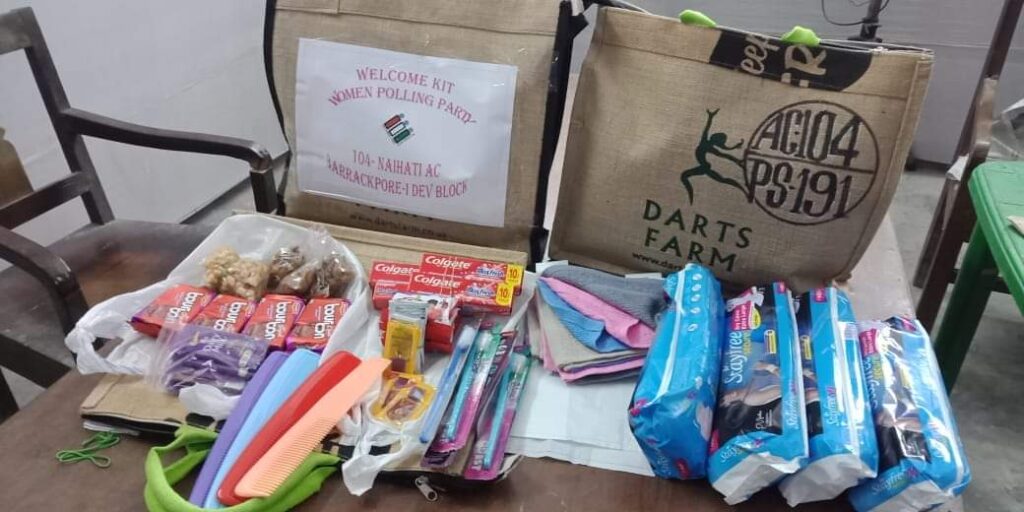 Polling booths across the country saw a large number of women officers helping out during the 2021 assembly elections, even having to take up night duties in some rural pockets. Those at the 104 Naihati Assembly Constituency of North 24 Parganas District received a packet with biscuits, dry fruits, chocolates, bathroom essentials, hand towels and sanitary napkins.