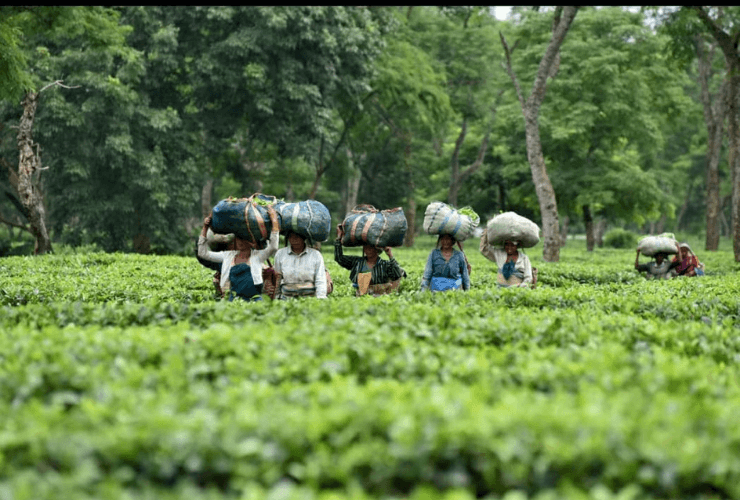 By Durba Ghosh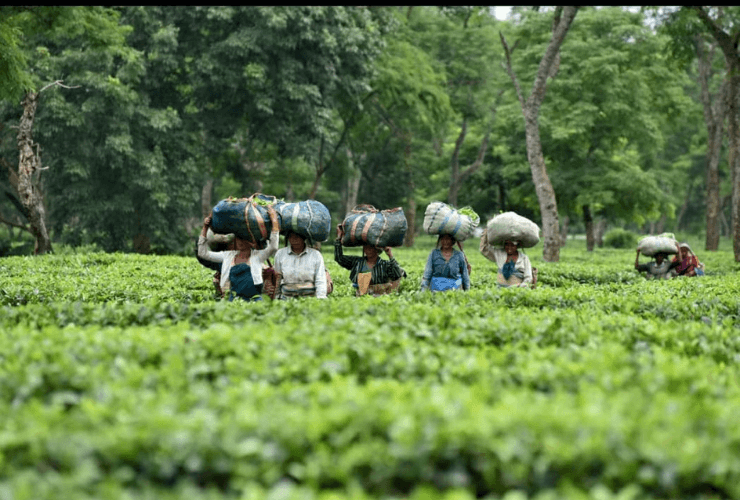 Women in Assam comprise nearly 50 per cent of the total electorate. Political parties have definitely taken this into consideration during the ongoing election season, wooing them in order to win votes in the forthcoming Legislative Assembly polls in the state.
The Congress party has initiated a 'Five Guarantee Campaign' which includes, among others, a promise to provide Rs 2000 per month to housewives, who they assert are the foundation of the family and society.
The ruling Bharatiya Janata Party (BJP), not to be left behind in reaching out to women, announced that they have taken several measures over the last five years to empower women. Among these they include the provision of Rs 25,000 to every women's self-help group, along with other facilities like micro-credit, ensuring market linkages for their products and supporting them in myriad other ways. They claim that the party's 'double-engine' government, in power at the national and state levels, has also ensured that women are provided with gas connections, piped water supply, health and housing facilities under various government schemes.
Tea garden workers, comprising mostly women, comprise a major chunk of the decision-making electorate. Political parties have reached out to them in a bid to sway their votes in their favour. The Congress has promised to increase their daily wages to Rs 365 from the present Rs 167. The ruling BJP government had increased it by Rs 50 to Rs 217 during the last cabinet meeting before the poll dates were announced, pointing out that the workers would be effectively getting Rs. 318, including the rations worth Rs. 101 that they were already receiving. The tea companies, however, had appealed against the hike in the Gauhati High Court and the latter had issued a directive that decisions on raising wages will be taken by the companies.
The BJP, in its poll campaign, has been repeatedly highlighting the Rs 1000 crore allocated exclusively for the welfare of tea garden workers in this year's Union budget, as well as the provision of mobile medical dispensaries and other health facilities, particularly for pregnant women workers, and the promotion of children's education by ensuring that they do not drop out of schools and re-enrolling those who have.
Women's rights activists in the state are, however, not happy with the promises doled out by the various parties and describe such measures as mere tokenism. Five groups have come together and charted out a 'Women's Manifesto-2021' highlighting specific problems related to women's political participation, security, economic empowerment, health, education and environmental concerns.
https://t.co/m1l6wP9FlL (17/03/2021)
'Women's Manifesto on Gender and Social Justice For Assam Legislative Assembly, 2021' drawn up."
TO VIEW MANIFESTO CLICK HERE: https://t.co/fQrGhQdOot@CMOfficeAssam @sarbanandsonwal @himantabiswa @assamtribuneoff #GenderEquity #LGBTQIA pic.twitter.com/Pc9sDE2YJq

— North East Network (@NEN_India) March 17, 2021

The Manifesto has also put forward key demands and outlined the steps that need to be taken to ensure that there is greater participation of women and other genders in all sectors. A highlight of the Manifesto is that it includes the specific problems and demands of the LGBTQIA+ community, women in the tea gardens as well as in the Char or the riverine areas of the state.
The Manifesto is definitely a comprehensive document which political parties and elected Members of the Legislative Assembly (MLAs) must take into account while formulating future policies. It remains to be seen how far they will be ready to go to implement, even partially, some of the demands and recommendations in it.
A Press Trust of India (PTI) report on the Women's Manifesto has been widely used by a range of media in the state as well as across the country, including The Assam Tribune, East Mojo, The Hindu, Deccan Herald, Outlook, NDTV and Republic World. (Editor's Note: the PTI report was filed by Durba Ghosh)