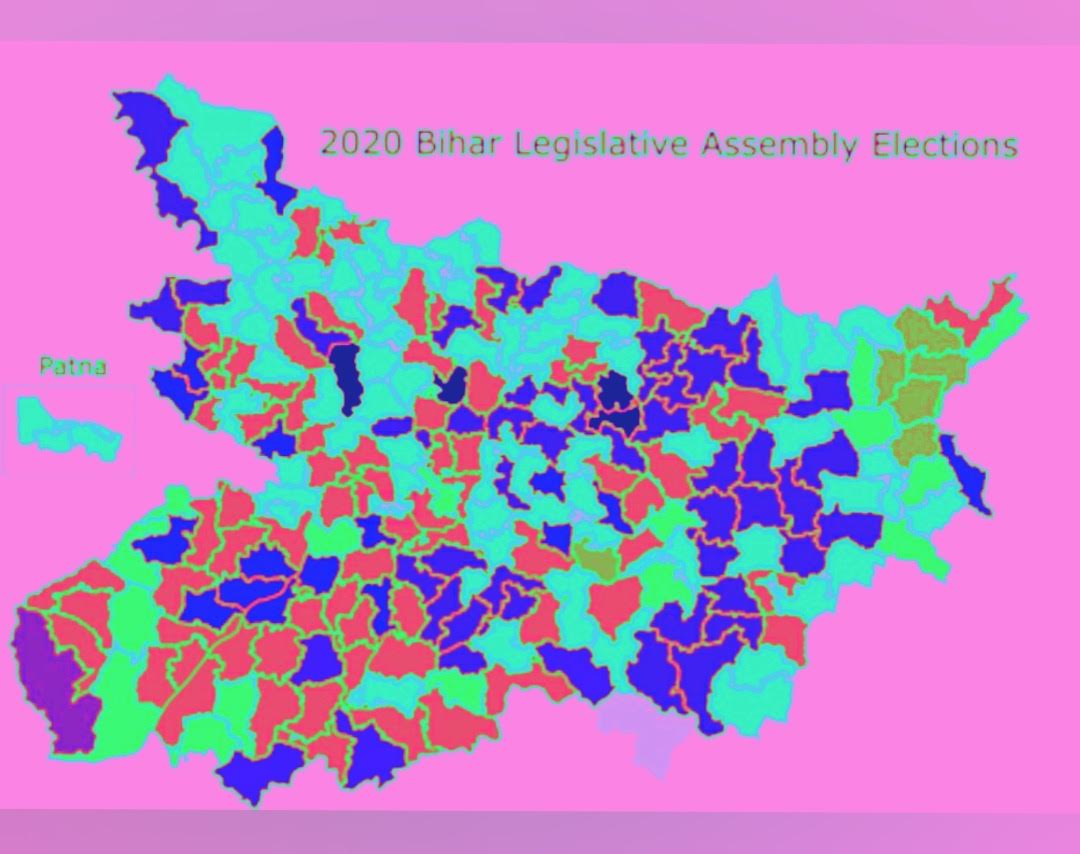 By Sumita Jaiswal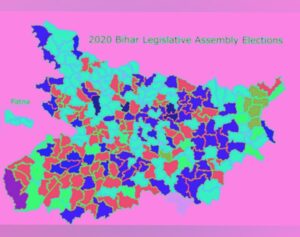 The spouses of jailed and absconding criminals turned politicians have once again been fielded as candidates in the upcoming state elections in Bihar.
The maximum number of such female candidates have been fielded by the Rashtriya Janata Dal (RJD), which is the coordinator of the Grand Alliance (Mahagathbandhan) in Bihar.  The Janata Dal (United) or JDU, which is a member of the National Democratic Alliance (NDA) in power at the national level, has also fielded a woman candidate who is the wife of a strongman or "Bahubali".
In addition, JDU has again reposed its faith in former Social and Welfare Minister Manju Verma, who earned a bad name in connection with the ghastly Muzaffarpur shelter home case  in which 34 minor girls were sexually assaulted. The cruelty inflicted on these innocent, minor girls by the prime accused, Brajesh Thakur, had left the whole country aghast.  In the course of the investigation it was revealed that Chandrashekhar Verma, husband of Manju Verma, had close connections with Brajesh Thakur, who is in currently in jail.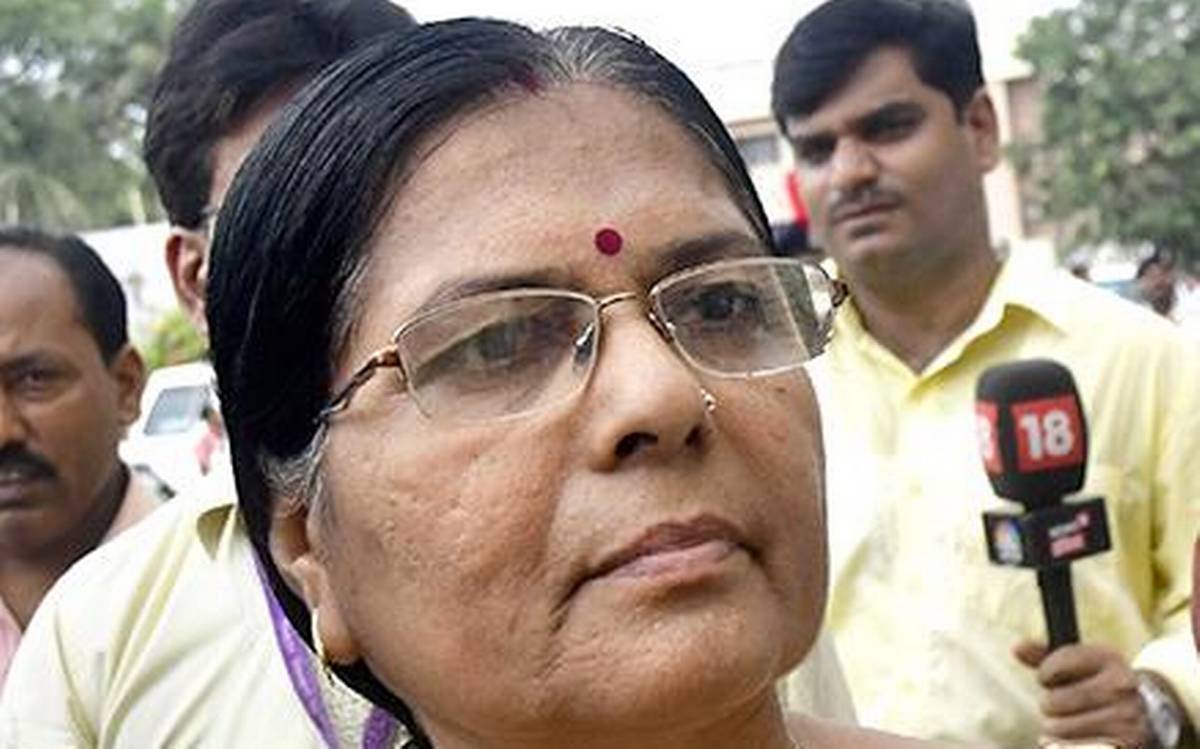 The growing trend is a stark example of how criminals secure power through the backdoor by getting their wives voted to power.  It would be safe to say that these particular female candidates are contesting the polls as proxies of their respective husbands. Muscle and money power are bound to be wielded by the sponsors of such candidates to ensure that they win the election by hook or by crook.  It goes without saying that when political parties field such female candidates, important issues like women's empowerment, gender equality and social justice take a back seat.
The list of such candidates has become longer with the announcement of tickets for the second and third phase of elections.  JDU has released a list of all its 115 candidates; of them, 22 are women candidates and two among them are wives of strongmen/gangsters turned politicians.
As mentioned earlier, JDU National President and Bihar Chief Minister Nitish Kumar has again fielded former Minister Manju Verma, who will stand for election from the Cheria Bariyarpur constituency in Begusarai district. It is to be noted that the CBI had raided her home in Cheria Bariyarpur in connection with the shelter home case and recovered arms. The wife and husband duo was jailed on the basis of a non-bailable arrest warrant. The case is still going on in the court.
The other female candidate fielded by JDU is Manorama Devi, whose late husband, Bindi Yadav, was also a muscleman and has faced many charges of heinous crimes. Her son, Rocky, was awarded a life sentence in connection with a road rage case in Gaya district, in which the son of a businessman was murdered. Currently Manorama Devi is a Member of the Legislative Council (MLC), with her term due to end in May 2021. She herself has an image of a 'dabangg' (local term for strongwoman) lady. She has been fielded from Atri constituency in Gaya district.
RJD leader Tejashwi Yadav has also disappointed the people of Bihar with his selection of tainted candidates. There was some hope when, at a public meeting just before the Assembly elections were announced, he apologised for the so-called 'Jungle Raj' stamp on the state during the respective terms as Chief Minister of his father, Lalu Prasad Yadav, and his mother, Rabri Devi.
However, his words and actions do not appear to match. On the one hand, he registered his protest at the gang rape in Hathras (in neighbouring Uttar Pradesh) and, on the other hand, he has given two tickets to the wives of  musclemen: Rajballabh Yadav, who has been awarded a life term for kidnapping and "outraging the modesty" of a minor girl, and Arun Yadav, has been absconding for two years after being accused in a case involving the rape of a minor girl.
Vibha Devi, who is married to Rajballabh Yadav, a former Member of the Legislative Assembly (MLA), will contest the state election from the Nawada district/constituency on an RJD ticket.  It is worth noting that she had lost the Parliamentary election in 2019, when she had stood for election on an RJD ticket from Nawada.  RJD has also fielded Kiran Devi from Sandesh constituency, Ara district as her  husband, Arun Yadav, is barred from contesting election.
One more name in this list is jailed strongman turned politician Anant Singh and his wife, Neelam Devi. Both filed their nominations from the Mokama constituency in Patna district, on RJD tickets. The duo has filed nominations for the same seat just to make sure that one of them remains in the electoral battle.  Anant Singh is currently in jail, charged with over a dozen criminal cases.
The RJD also offered a ticket to Heena Shahab, wife of gangster turned politician Sahabuddin, from the Raghunathpur constituency of Siwan district. However, this time Heena denied herself the ticket and instead supported her close aide, Harishankar Yadav, to secure the RJD ticket. Politics was thrust upon Heena after her husband, Sahabuddin, was jailed and barred from contesting future elections. Heena had contested and lost the Parliamentary elections of 2009, 2014 and 2019 – all on RJD tickets.  Shahabuddin was a four-time Member of Parliament (MP) and two-time MLA, having won these elections on RJD tickets.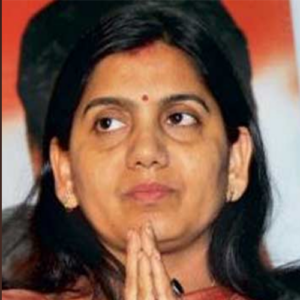 Lovely Anand, wife of incarcerated criminal turned politician and former MP Anand Mohan, has also entered the poll fray from Saharsa district/constituency. Additionally, her son, Chetan Anand, will be contesting from Sheohar district/constituency.
The seventh such candidate in RJD's list is Veena Singh. The party handed over its symbol surreptitiously to don turned politician Rama Singh, who managed to secure it for his wife, Veena Singh, who will stand for election from Mahnar constituency in Vaishali district. It is significant that RJD workers had shouted slogans in front of the government-allotted bungalow of former Chief Minister Rabri Devi to express their opposition to the entry of Rama Singh into the party and the provision of a ticket to his wife.
Interestingly, the wives of two gangsters will fight the electoral battle against each other in Warisaliganj constituency in Nawada district. Here the Bharatiya Janata Party (BJP) has fielded Aruna Devi, who is married to gangster turned politician, Akhilesh Singh. She will be competing against Aarti Devi, who is married to Pradeep Mahto, the nephew of the notorious criminal, Ashok Mahto.
Both these infamous gangsters rose to infamy during the period from 1995 to 2000, when both crime and Naxalism were rampant in the area. In 2000 Akhilesh went underground and his wife, Aruna, made her Assembly poll debut and won. She won the seat in 2005 and 2015, too. Pradeep Mahto was pitted against her in 2005 but lost. However, during the mid-term polls that same year, Pradeep won and he held on to the seat in 2010 as well.  Now he has been convicted in a criminal case and therefore barred from contesting elections. So his wife, Aarti Devi, will be his proxy.
Tara Krishnaswamy, co-founder of the voluntary organization, Shakti – Political Power to Women, pointed out that Bihar was the first state in the country to institute 50 per cent reservation for women in elections to Panchayat Raj institutions. However, in the outgoing Legislative Assembly of the state, female MLAs constitute only 11 per cent of members. According to her, women's participation in state-level politics can be increased and enhanced by fielding women who have served at the panchayat level as Mukhiya or Sarpanch in the Assembly elections instead of giving tickets to wives of musclemen.
Neena  Srivastava, founder of the NGO, Equity, who has worked and researched extensively on gender equality and women's empowerment, said that it is true that spouses of musclemen are generally fielded just to ensure that their husbands can enter mainstream  politics through the backdoor. However, she pointed out, the onus of responsibility is now on these women: if they have been given  a chance to contest elections they should  create a clean image of themselves instead of being  mere puppets in the hands of their respective husbands.  According to her, women's empowerment will be realised if and when such women, even if they are married to musclemen, work hard and dedicate themselves to the service of democracy and common people.
She quoted the example of former Chief Minister Rabri Devi, who was overnight sworn in as chief minister because her husband and RJD supremo, Lalu Prasad Yadav, was jailed in connection with what is known as the fodder scam. According to her, Rabri Devi remarkably went on to transform herself from a rubber stamp CM to a confident politician in her own right.
Citing the example of Independent candidate Pratima Kumari Paswan, who is contesting election this time against a fairly big name in the state's politics, Neena asserted that more educated and dedicated women like her should enter electoral politics since they can catalyse the pace of gender equality and social reform in a sensitive and effective manner.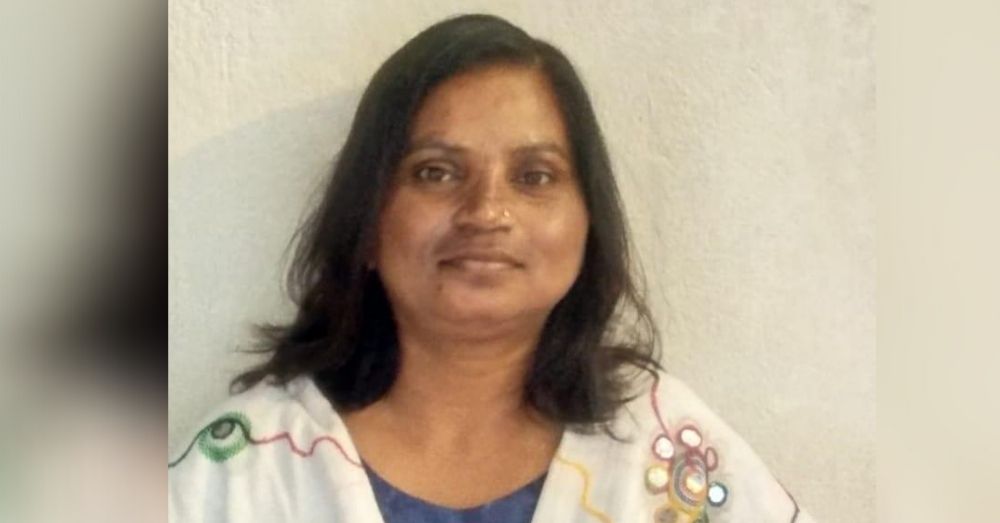 Quoting the famous lines of American writer and feminist Audre Lorde, Neena pointed out: "When we speak we are afraid our words will not be heard or welcomed. But when we are silent we are still afraid. So it is better to speak."
---